Prayer Summit lays foundation for future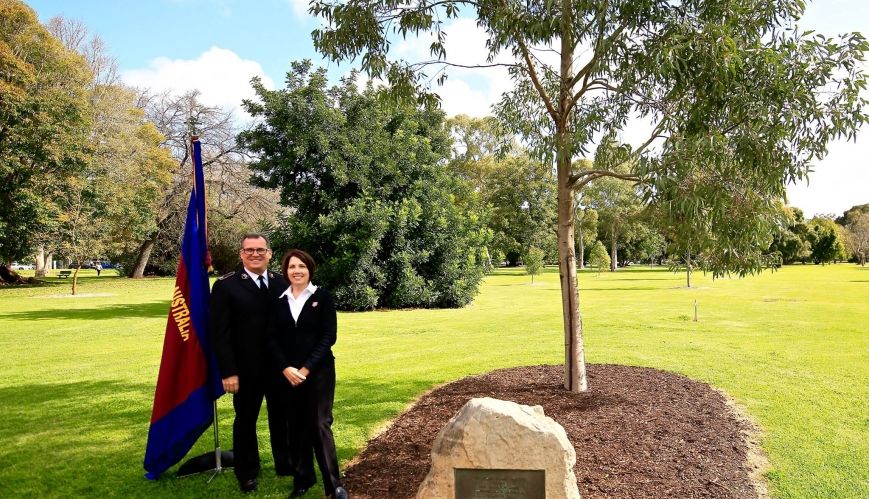 Prayer Summit lays foundation for future
14 September 2016
Last weekend's National Prayer Summit opened where the work of The Salvation Army in Australia had its beginnings – under a gum tree.
Commissioners Floyd and Tracey Tidd opened the official program in the Adelaide Botanic Gardens, with a Gum Tree Ceremony symbolising the humble start of the movement in Australia.
The Prayer Summit, which was the culmination of the 100 Days of Ceaseless Prayer initative, brought together delegates and leadership from both territories, representing divisions and regions from around Australia. They were joined by hundreds of Salvationists at the live-streamed event at City Salvos on Saturday evening.
The headline event included prayer stations, corporate confession and prayer for Australia and the future of The Salvation Army.
Throughout the night, painter Sarah Keane created an artwork that reflected the themes of the weekend, which were based on 2 Chronicles 7:14.
"When creating this piece, I wanted to strongly represent that our Lord has our land, physically and metaphorically, all the brokenness it entails, in his hands," she said.
"His hand creates a heart shape engulfing our land, to remind us that as his people serving him, we need to continue to place it in his hands, humble ourselves, repent, seek him and his will, his heart for the Kingdom to come and to see Satan crushed in individual lives, cities, this nation – for all to be set free." 
The 100 Days of Ceaseless Prayer and the Prayer Summit laid the foundations for this weekend's Australia One launch, which will end 95 years of two territories in Australia.