You are here:
Home › News › 2016 › 09 › 20 › Faith Fun And Fishing A Reel Highlight Of Streetlevel Fraser Island Trip
Faith, fun and fishing a 'reel' highlight of Streetlevel Fraser Island trip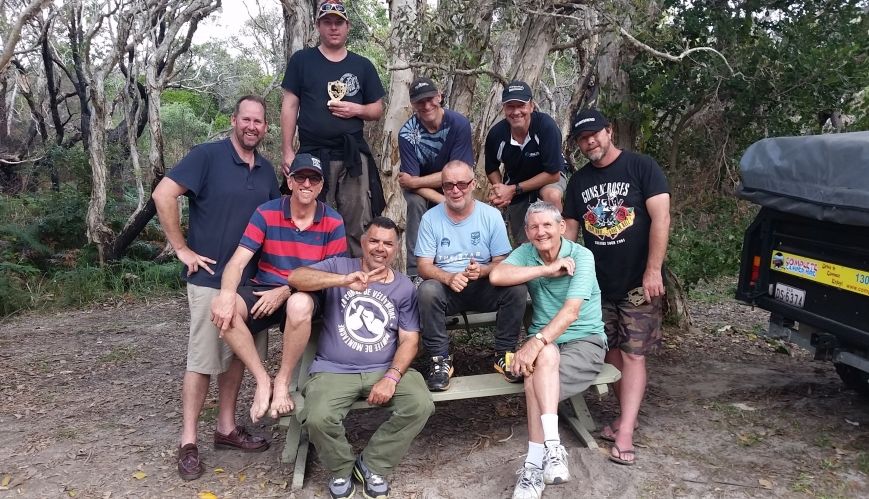 Faith, fun and fishing a 'reel' highlight of Streetlevel Fraser Island trip
20 September 2016
Fishing, camping, four-wheel driving and building friendships were all part of the Brisbane Streetlevel Mission's annual fishing trip to Fraser Island from 28 August-2 September.

Nine Streetlevel Community members, plus staff, were part of the trip this year. In keeping with tradition, the group camped with another group of men, organised by Brisbane christian leader and radio presenter, Peter Janetzki.

"The aims of this trip include spending some time together, allowing the guys to have a holiday and a good time – especially those struggling with addiction and mental health issues – evangelism, discipleship, and building relationships," said Paul Maunder, Streetlevel Outreach Coordinator.

"We fished together – caught 98 between us this year. Some we ate there, others we brought home to cook for dinners at Streetlevel chapel. We went to some beautiful sites in the four-wheel drives, and spent time sharing life stories, talking, laughing and just enjoying each other's company. There were also lots of opportunities to work together as a team."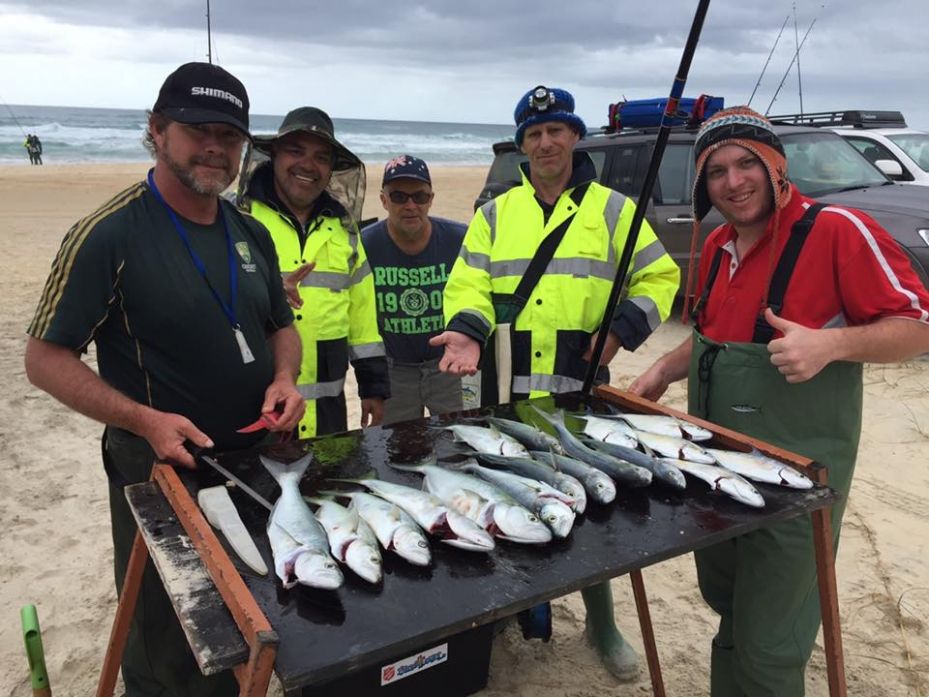 The Streetlevel team caught 98 fish between them this year!
For many of the Streetlevel Community members, the fishing trip is the highlight of the year and something they look forward to. "It's not free, it's $200 per person, so the guys have to put in a real effort and commit to saving and putting the money aside to go," said Paul. "We also have a generous supporter who donated funds for the trip. The guys just loved the experience, both those who've been before and those who went for the first time."

Major Phil Staines, Streetlevel Team Leader, said the highlight of the trip was "watching everyone have a go, and the way we all worked together. There was also plenty of time to reflect, share our faith and journey as men, but also have fun together. It's such a beautiful spot and very isolated and removed from the everyday world we all function in."
The Streetlevel team are well equipped with tents and camping gear.
Plans are already underway for the 2017 trip!