Hearing the heart of God through 100 Days of Scripture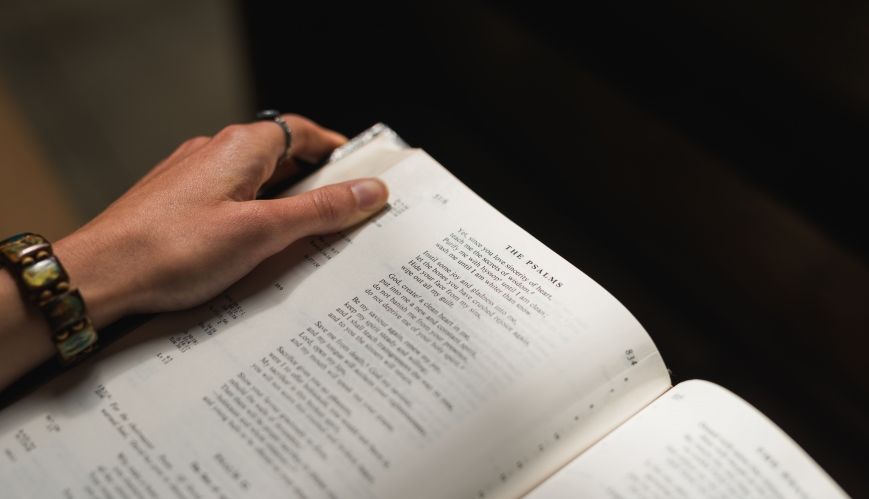 Hearing the heart of God through 100 Days of Scripture
23 September 2016
The power of God's people listening together to His voice is at the heart of a national bible reading campaign – 100 days of Shared Scripture – which begins today.
It follows the success of 100 Days of Ceaseless Prayer, which culminated with the National Prayer Summit on September 10 in Adelaide.
Both campaigns have been designed to provide a spiritual focus to the journey of bringing the Eastern and Southern Territories together as Australia One.
 
"What we saw in 100 Days of Ceaseless Prayer was people getting on board in multiple ways - through social media, subscribing to a daily email or downloading resources from the website," says campaign coordinator Lieutenant Nicola Poore. "We saw them take those resources and innovate with them – so corps were creating prayer booklets and running prayer meetings, re-posting instagram feeds and sharing through the website what God was saying to them."

Lieut Poore says she hopes 100 Days of Shared Scripture will build on the momentum of that campaign, which was co-ordinated by Amanda Merrett, from the Southern Territory. "It's is an invitation for people to engage with what God is saying through his Word and posturing themselves to listen. It's a humble posture, allowing God to take the lead. We in The Salvation Army don't want to get ahead of God, we need God's revelation and insight for out future. 100 Days of Shared Scripture finishes on New Year's Eve, so there is also this sense of symbolism as we launch into a new year having devoted 200 days to prayer and sacred reading."
Anyone can participate in 100 Days of Shared Scripture through a range of means, including social media updates and email subscriptions.

It includes themed daily devotions throughout the week, which encourage personal and corporate reflection through scripture reading, reflective questions, and prayer. Participants will also be invited to practise a number of spiritual disciplines such as scripture memorisation, praying the bible and using the SOAP method of bible reading. Comments and reflections can be shared with other participants and the national leadership through the website.

"I don't believe God is only going to speak through those who have written devotional material, but through everyone who participates," Lieut Poore reflects.  
"100 Days is more than just a project. As I've read the devotional material, and spoken with people from around the country, I realised that this a sacred responsibility. Through these interactions, I feel like I am already operating in Australia One. I have had a glimpse of what's to come - a foretaste of that unity."