SAGALA groups brave cold for inaugural divisional camp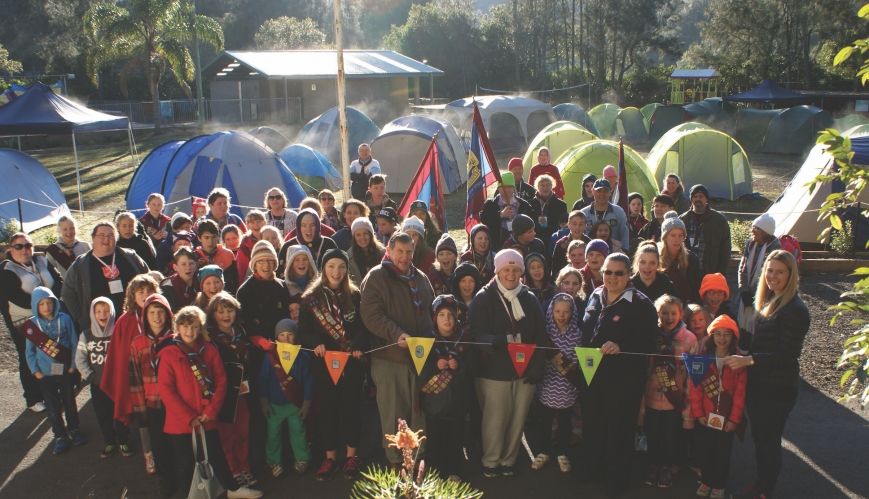 SAGALA groups brave cold for inaugural divisional camp
30 September 2016
History was made as 92 campers and leaders came together at Crosslands Youth and Convention Centre in the beautiful Berowra Valley, north of Sydney, for the first NSW and ACT Divisional SAGALA Camp on 1-3 July.
The nights were cold to be camping in tents but this didn't dampen the spirits of the enthusiastic Guards, Rangers, Sunbeams and Adventurers. Each morning during Flag Parade, the sun rose over the mountains right on cue as the flag was raised and the national anthem was sung.
In a special ceremony, representatives of each of the former five divisions in NSW and the ACT presented a pennant boasting their old divisional badge. These were strung together with a new pennant featuring the new Divisional SAGALA badge, to symbolise the bringing together of five divisions into one. Campers experienced a mix of fun activities like glow-in-the-dark games and a campfire, times with God through devotions and at the Bush Chapel, as well as badge work.

SAGALA groups travelled from Dubbo, Forster/Tuncurry, Maitland City, Penrith, Southern Highlands, Springwood, St Marys and Tuggeranong. Between them, the campers completed 153 proficiency badges, learning skills in areas such as camping, hiking, compass reading, sports and news. A number of Star Awards were also achieved and some campers completed the tasks needed for the Southern Cross Award and General's Guard Award. A highlight for many was the feeling of accomplishment after the challenging Saturday afternoon hikes.