Relief efforts continue in hurricane-hit Haiti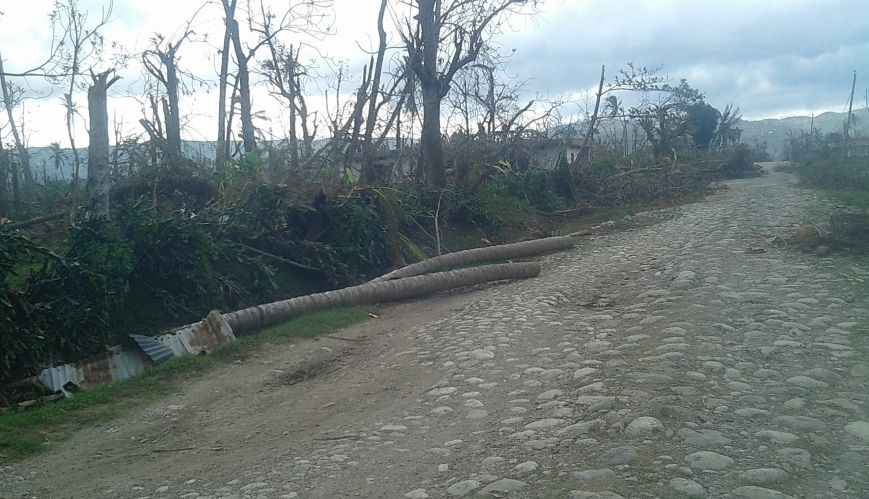 Relief efforts continue in hurricane-hit Haiti
21 October 2016
The Salvation Army in Haiti is continuing to provide assistance to people in communities affected by Hurricane Matthew. Food distributions have taken place in Croix-des-Bouquets and other regions outside the capital, Port-au-Prince.
An important aspect of the disaster response is the participation of community action teams (CATs) which were formed and trained in 60 communities after the 2010 earthquake. The teams have already mobilised to assess their local situations and are providing assistance at the point of need. Resources are hard to come by, but the CATs are already responding where they can.
Food is being provided to 300 people in La Fosse. A Salvation Army assessment team visited the town and described it as "completely overtaken by total disaster". Captain Pierre Gesner Aristhilde, the Corps Officer at La Fosse Corps, told the visiting team that an estimated 95 per cent of the town's 4500 inhabitants had been badly affected by the hurricane. Falling trees had killed domestic animals and ripped through the roofs of houses. Many buildings lost their roofs simply from the power of the winds. The recovery is being hampered by a cholera outbreak which has already claimed the lives of several people from the town, including two Salvation Army soldiers.
Eighty people are sheltering in The Salvation Army school building. Many others are living in their ruined, often roofless houses. Captain Aristhilde says the community is in desperate need of food, drinking water, cholera treatment and building materials.
Across Haiti, several Salvation Army buildings suffered significant damage, with a number losing roofs. The priority is to repair schools to lessen the impact on children's education.

Timothy, who is sheltering at The Salvation Army school in La Fosse, summed up the frustration and anxiety felt by many people in La Fosse and other affected communities. "We only look up to God now because all our hopes are gone," he said.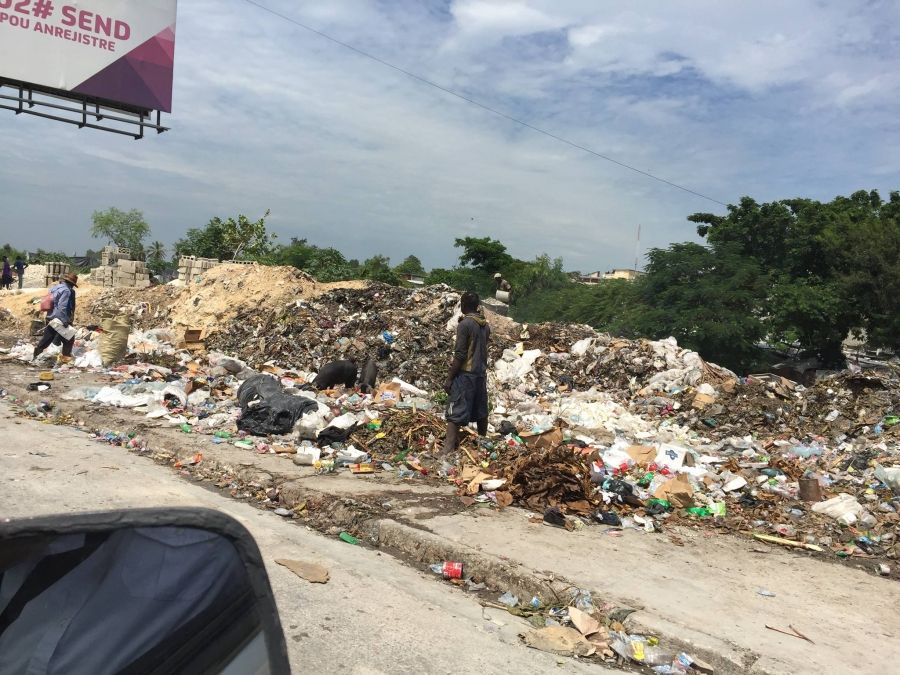 The aftermath of Hurricane Matthew in Haiti's suburbs.
Experienced international assessment personnel have now arrived in Haiti to provide assistance to local teams, bringing additional resources to enhance the immediate relief effort and providing help with longer-term recovery options.
Donations to The Salvation Army's Hurricane Matthew Disaster Fund can be made via a secure online server HERE.