You are here:
Home › News › 2016 › 10 › 27 › Messengers Of Compassion Ready To Put Gods Call Into Action
Messengers of Compassion ready to put God's call into action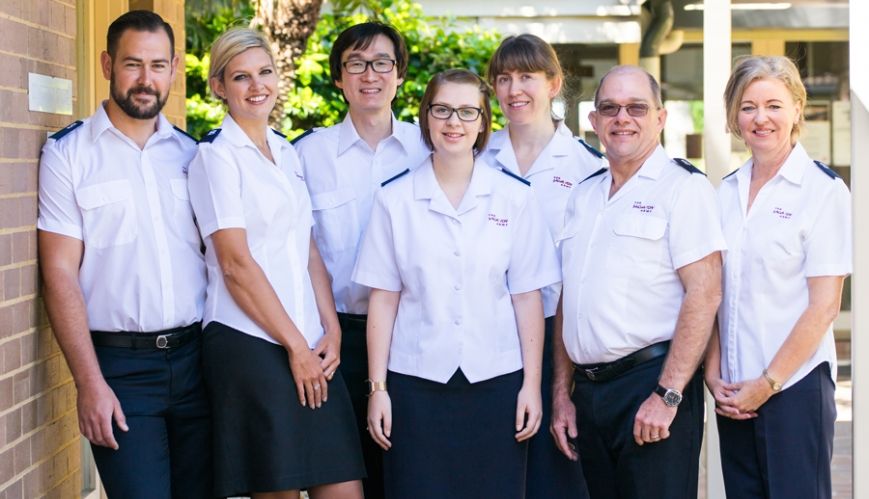 Messengers of Compassion ready to put God's call into action
27 October 2016
Seven Salvationists are preparing to enter the School For Officer Training as part of the 2017 Messengers of Compassion session to begin their training to become Salvation Army officers.
The Messengers of Compassion is the first session to be enrolled by Territorial Candidates Secretaries, Captains Sharon and Scott Allen, who took up these appointments last January. Earlier this month, the Allens had the opportunity to meet with the new session members and hear their hearts for full-time ministry.
"Just excited to hear they are all completely surrendered to what God has for them. I think that really stood out," said Captain Sharon. "As we saw them all interacting together on the weekend we just thought this was a good group that are coming through who want to go out there and impact communities for Jesus."
The youngest Messenger of Compassion, candidate, 21-one-year-old Hayley Cooke from Brisbane City Temple and Taree Corps, clearly remembers the moment when God called her to officership. She was leaning against the back wall of the building during Commissioning when she felt promoted by God to respond to his call.
"I was hating my job and wasn't feeling comfortable in it and I just felt God say this is what I want you to do," explained Hayley.
Having felt the call to enter ministry for most of their married lives, Rita and Ashley are leaving behind their three adult children Joshua, Mark and Natasha and 16-year-old teenager, Matthew in Brisbane to head into full-time ministry.
"It's been on our hearts and in our wedding vows that together we could serve God for as long as we both shall live," said Ashley.
The past three years serving in leadership teams at Bayside Corps has taken them on a journey towards officership. "God was calling me to walk on the water and get out of the boat and my security. We both felt to keep pushing on the door to see if the doors would open," said Rita.
Other Messengers of Compassion candidates include Star Conliffe and Charlie Jung, with their daughter Audrey, from Belconnen Corps. Star has been involved with the corps leadership ministry as well as youth ministry, while Charlie has served in the corps' youth and men's ministry teams.
Andrea and Peter Martin with their two children, Isaac and Joshua, will leave behind Northlakes Corps to begin their officership journey. Peter has been working as the manager of the Oasis Hunter Youth Network and Andrea as a school chaplain.
The Messengers of Compassion candidates will begin their training at the School For Officer Training in late January 2017.