Salvos step out for cultural diversity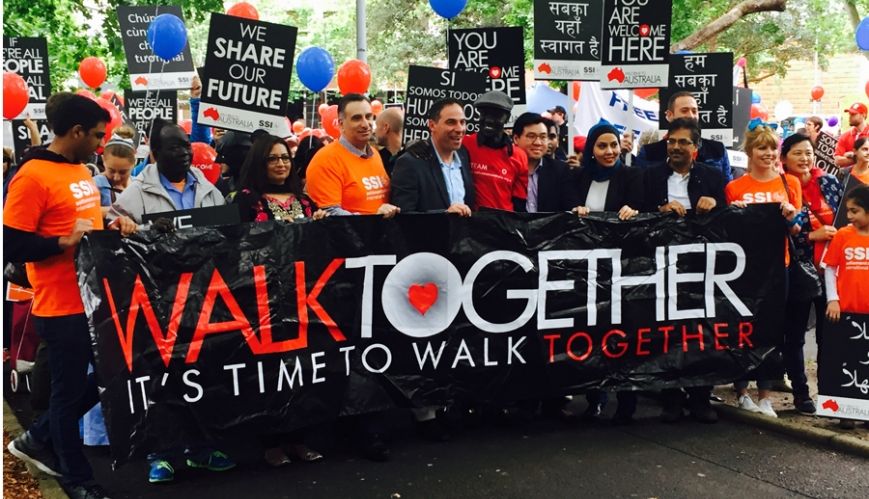 Salvos step out for cultural diversity
28 October 2016
As part of National Unity Week (22-29 October), The Salvation Army's Syrian and Refugee program joined with Welcome to Australia to participate in the Walk Together parade to celebrate cultural diversity in Australia. National Unity Week invites local communities to host inter-faith events to celebrate the varying faiths and cultures that exist in Australia.
Welcome to Australia is an organisation that aims to encourage a welcoming culture in our nation. On 22 October, a group of 20 Salvation Army employees, volunteers and church members completed a 2km walk from Belmore Park in Sydney's CBD to Victoria Park, Broadway, to support refugees and migrant families as they make Australia their home.
"By bringing a group together, we wanted to show that The Salvation Army supports social inclusion and diversity," said Salvos team member Taryn Somerville.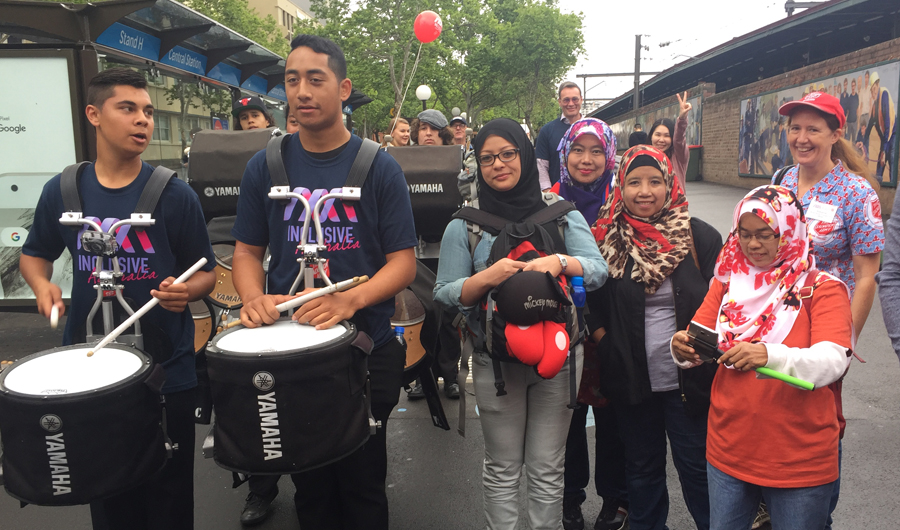 Six dummers played throughout the Walk Together parade on Saturday 22 October.
Among The Salvation Army group were six drummers who played throughout the entire walk to help prompt questions from bystanders about National Unity Week. "We had the boys drumming which people responded to really well. It was a really positive environment," Taryn said.
At Victoria Park, Welcome to Australia hosted a Multicultural Festival featuring music and food stalls from a variety of cultures. After the walk, the Salvos team took part in the activities on offer at the festival.
Salvos are encourgaed to take part in Unity Week by visiting their local mosque on National Mosque Day on Saturday (29 October). Mosques across Australia will be open for tours and will host activities to educate Australians about their faith. For further information about events happening at a mosque near you, go to the Lebanese Muslim Association website.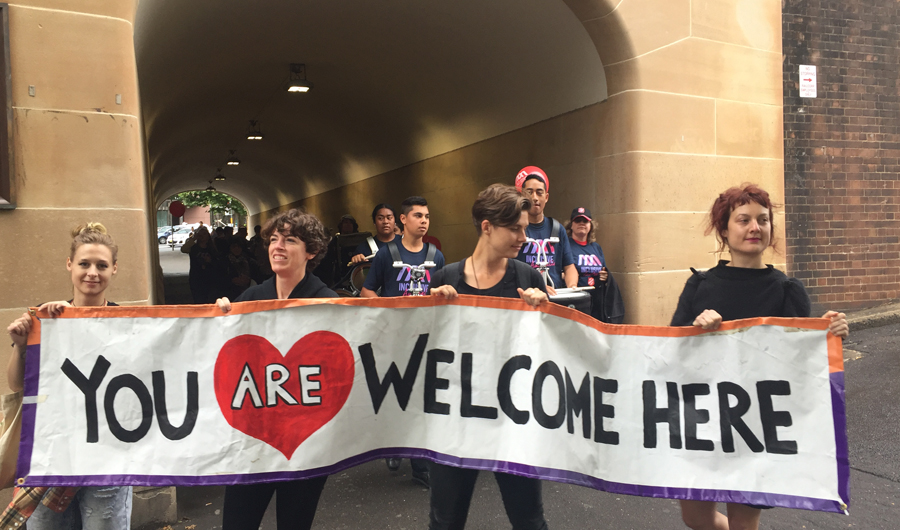 Welcome to Australia hosted the Walk Together parade as part of National Unity Week.