Cultural diversity takes the stage at Auburn Corps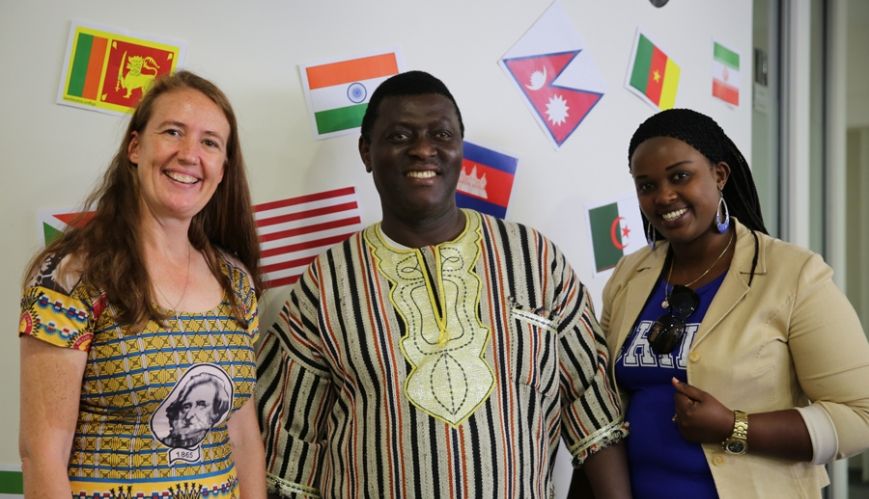 Cultural diversity takes the stage at Auburn Corps
23 November 2016
Celebrating cultural diversity was the focus of The Salvation Army's International Sunday at Auburn Corps on 20 November.
At the service, groups of singers, musicians and dancers gave performances to reflect their cultural heritage and many even sung in their native language. While the performances reflected different cultures, the main objective was to worship God throughout each cultural representation.
"We're trying to represent that [Western Sydney] community by today opening our doors to people from every culture. And not just opening our doors but giving them a place on our platform, allowing them to come and worship through song or dance or through some form of presentation to our community," said Major Paul Moulds, Auburn Corps Officer.
Multicultural Ministries Engagement Officer, Katharine Dale, added: "It was very intentional. They weren't simply performances, rather we came together to worship God."
Multicultural Ministries Director, Captain Nesan Kistan also said: "International Sunday is designed to give us a taste of heaven, where every tongue will confess he is Lord and every knee will bow to the King of all Kings. The vision of our army is to create a socially and culturally inclusive Salvation Army and International Sunday demonstrates practically the glory of God's kingdom when we are socially and culturally inclusive. Here we see creativity and innovation at its best."
A group of Auburn corps members leading worship at International Sunday.
Katharine said the highlight was watching this community become unified during the worship service. "Everyone supported each other, you could really see that. When the Samoan kids got up to dance, everyone supported it. There was an African worship team and the Filipinos were dancing around to that. There was a real sense of unity and supporting each other and welcoming each other and loving each other."
After the service the almost 300 people present enjoyed a multicultural lunch. Auburn corps members brought plates of food from their varying cultures to help celebrate diversity.
The service was also an opportunity to outreach to the Auburn community and share the love of Christ. "A lot of people invited their friends to come and those friends wouldn't necessarily be worshipping anywhere," said Katharine.
"I think it's really important for The Salvation Army to be relevant to our community that we live and worship in. I think it can actually contribute to church growth."
Katharine said she hoped to see International Sunday expand throughout the wider Salvation Army in the near future.
Major Paul Moulds is the Corps Officer at Auburn Corps.