Hope and a Future 2017 off to a running start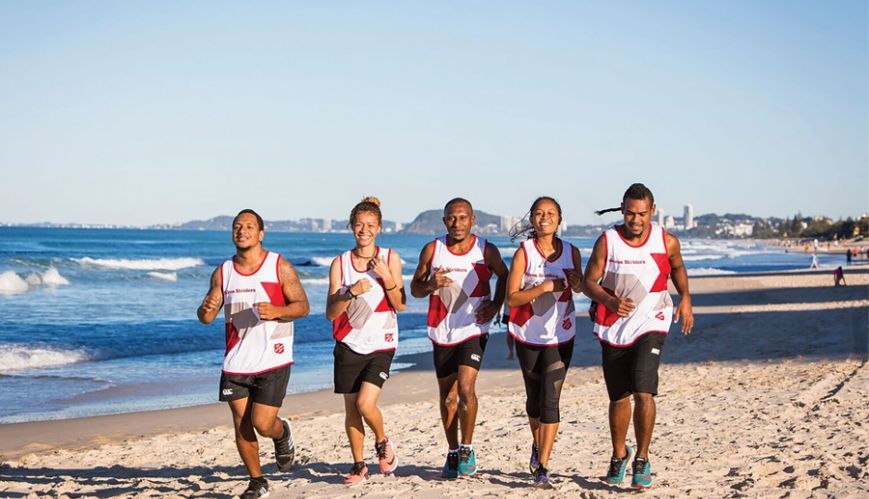 Hope and a Future 2017 off to a running start
16 January 2017
The Salvation Army's Hope and a Future program has announced its 2017 participants and mentors.
Now in its 4th year, Hope and a Future gives young PNG nationals, identified as future leaders in their church, community and country, the opportunity to be mentored in leadership skills and is modelled around four key pillars – faith, fitness, education and leadership.
The participants train for and run the Gold Coast Airport Marathon in July, attend The Salvation Army's Equip camp in Brisbane, undertake further education in PNG and attend a leadership conference led by Sharon Callister, co-founder of Hope and a Future, and CEO of the Army's Aged Care Plus.
Aged Care Plus and Salvos Legal, Sydney, are the major sponsors for the program.
The eight participants who will represent team "Salvos Striders" are: Serah Abraham, Casey Daniels, Emma Raymond, Mohofove Pekoe, Bramwell Rivona, Brian Kepi, Walter Tom and George Haro.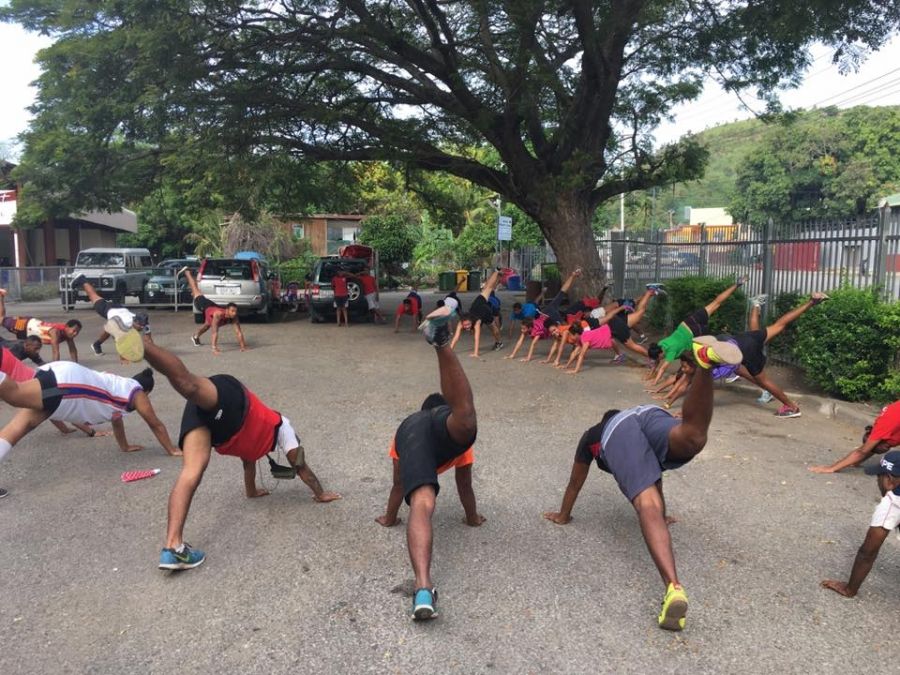 Mentors and participants stretch and exercise as part of the selection process for Hope and a Future earlier this month in PNG.
Serah is the first participant who is married with children. "We want to send the message to women that, no matter what stage of life you're in, this opportunity is open to you too," said Major Annette West, Project Leader for Hope and a Future.
The Australian mentors are: Bill Hunter, Mentor Leader , experienced marathon runner and Mission Leader at Brisbane's God's Sports Arena; Lieutenant Brad McIver and Captain Nesan Kistan from Sydney; and Sarah-Jane Alley, an experienced athlete who has led mission teams at Olympic Games and other major events.
PNG mentors Alice Johnnie and Jon Eric both completed the program last year. They will engage in mission work in Brisbane after the marathon. PNG officer, Captain Gini Bugave, will accompany the team.
"This program is a dream come true for most of these kids," said Lieutenant-Colonel Miriam Gluyas, NSW and ACT Divisional Commander, and co-founder of the program. "They come to Australia, have people who mentor them, pray for them; they have educational opportunities and become leaders in their churches. I believe that they will also become leaders in PNG – the country needs some great leaders with integrity who have a heart for Jesus and their nation, and these kids certainly have that."
To help raise money for the program, a Trivia Night and auction will take place at Brisbane Recovery Services Centre (Moonyah)  on Thursday night, 16  February. For details email Annette at annette.west@aue.salvationarmy.org.
For more information on the program, go to agedcareplus.salvos.org.au/hope-and-a-future/