You are here:
Home › News › 2017 › 03 › 07 › Hidden Others Film Competition Highlights Youth Homelessness
Hidden Others film competition highlights youth homelessness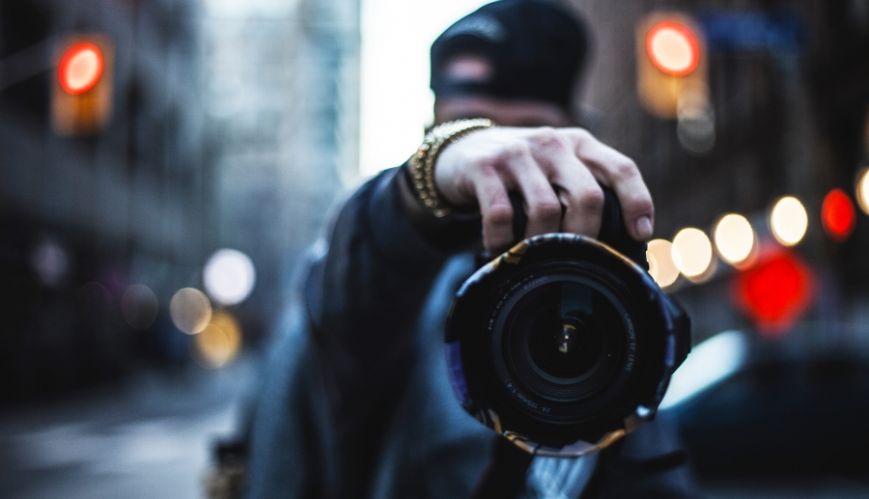 Hidden Others film competition highlights youth homelessness
7 March 2017
By Jessica Morris

More than 44,000 of the 100,000 homeless in Australia are aged under 24. It's a confronting statistic that The Salvation Army hopes to highlight through its annual Hidden Others Youth Homelessness Film Competition.
The competition, open to young people aged 12-24, calls for the creation of a one-minute short film about youth homelessness, with finalists will be announced during Homelessness Prevention Week in August.
"Young people are passionate about inspiring change and making a difference," says Community and Schools Development Manager Jayne Campbell. "We want to make The Salvation Army relevant to this generation and point them to its services so they can reach out and help their friends.

"Youth homelessness is often overlooked in Australia because people believe young people leave home because they don't like rules or want to misbehave. In fact most leave because of a family breakdown."

Homelessness Australia reports that young people most frequently become homeless due to a housing crisis, domestic or family violence or family or relationship breakdown.

Mental health, physical health and social inequalities such as socio-economic status and education also significantly impact the likelihood of a young person becoming homeless, and research by the University of Melbourne indicates that young people who experience homelessness are more likely to experience this persistently into adulthood.
The Salvation Army is hoping the body of short films will help dispel the stigma surrounding youth homelessness and the reasons it occurs.

"We don't want stories about people who are sleeping on the streets. Rough sleepers only make up six per cent of all homelessness," Jayne says.
 
"Most young people are actually couching surfing. We want to raise awareness that this is a form of homelessness and felt that film making is the best way to relate to this."

Young people are encouraged to enter the Hidden Others Short Film Competition at hiddenothers.org.au. The competition is open to participants in all states and can be entered by individuals or groups. Entries close on 31 July. A finalist will be selected from each state. The final two winners will be selected by the public during Homeless Prevention Week during the first week of August and shown later in the year.