You are here:
Home › News › 2017 › 03 › 24 › Fires Looting Gunshots Outside Salvos Thq In Port Moresby
Fires, looting, gunshots outside Salvos THQ in Port Moresby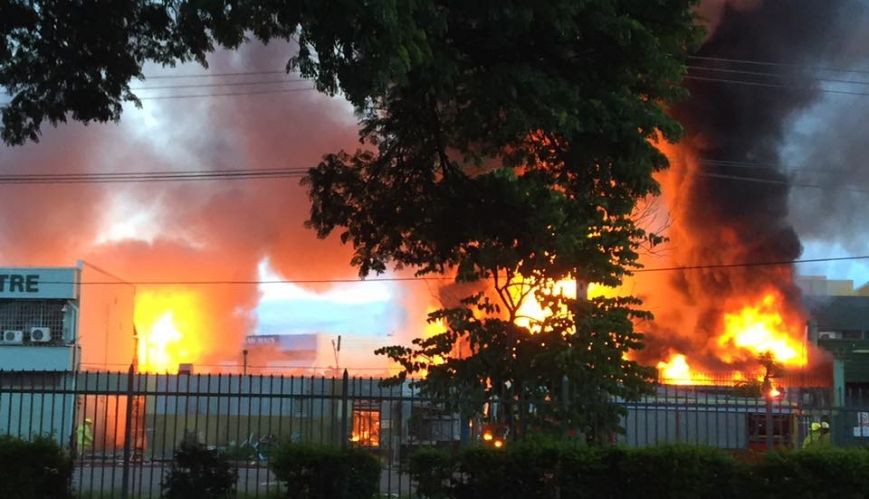 Fires, looting, gunshots outside Salvos THQ in Port Moresby
24 March 2017
The Salvation Army's Territorial Headquarters (THQ) in Papua New Guinea has had a narrow escape after several building fires broke out in the capital, Port Moresby, today. One of the blazes was just 50m from the THQ compound which is also home to the Army's Boroko School.
PNG territorial leaders, Australian Salvation Army officers Colonels Kelvin and Julie Alley, described the situation as "very serious", with crowds of looters in the streets in front of the compound and police firing tear gas (pictured below). Gunfire could also be heard.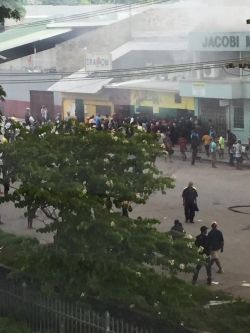 "Fires are raging, hundreds looting and police shooting … We are all okay, (but) rapid gunfire as I speak," said Colonel Kelvin.
The Salvation Army acted quickly to close Boroko School and THQ, organising for the safe departure of staff from the compound. Senior THQ staff remained in the complex to secure the building and property. At one point during the drama, firefighters used the THQ fire hose to assist in containing the blaze that destroyed several businesses and a medical centre.
"Sadly, so many people are now not employed and so much stock lost," said Colonel Julie. "The medical centre is completely gutted - I am so sad to think of all the medical equipment and stock that has been burnt."
The destruction of the medical centre is likely to lead to more demand on The Salvation Army's health clinic.
While all 800 students plus staff at the THQ compound were kept safe during the drama, many suffered smoke inhalation. "Eyes are affected, lungs, breathing, nausea just from being inside," said Colonel Kelvin. "The inside of the building is also smoke damaged.
"Calm is restored, of sorts, outside. Crowds have dispersed. My heart is broken at what I've seen and experienced today. So much devastation and loss."
Fire services worked to bring the blaze under control. At one point the THQ fire hose was used to assist in the operations.