Captain Gee's spiritual journey comes full circle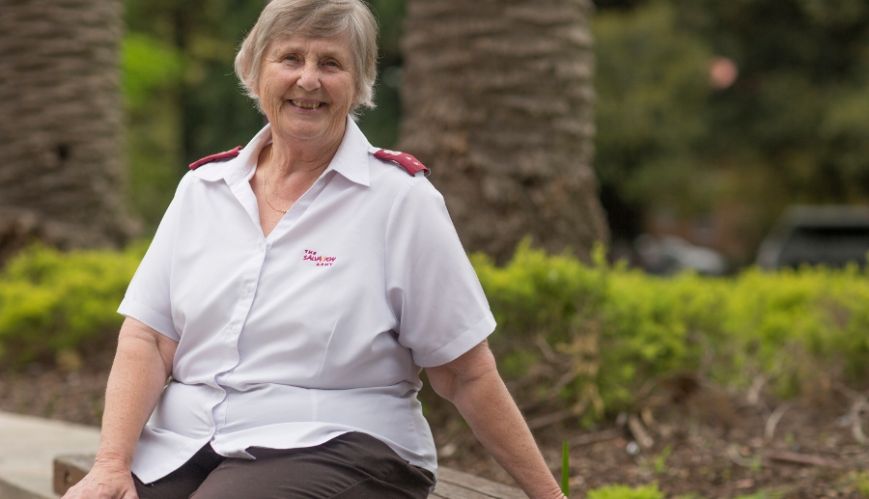 Captain Gee's spiritual journey comes full circle
27 March 2017
By Lauren Martin

On the verge of retirement, Captain Christine Gee received an email she wasn't expecting. It was a call back home, back to the soil on which her journey with the Lord started more than 20 years ago.

Christine's connection with Papua New Guinea runs deep. It was in the remote highlands that she had a physical vision of Jesus and gave her heart and life to the Lord. It was this encounter that led her, 14 years ago, to Salvation Army officership. In February 2003, Christine became the first Australian to enter The Salvation Army Training College in Port Moresby, as a member of the Bridgebuilders session.

Not only did God gift Christine her faith and missional purpose in PNG, he also blessed her with children. She adopted a son, Sibby. His sister, Delly, also lived with them in her home on The Salvation Army Territorial Headquarters compound in Port Moresby.

God works in grand plans and the little details. Christine laughs as she tells Others Online that she'll be moving into that same home when she returns to PNG after Easter to take up her new appointment as Territorial Director of Health.

"[The appointment came] as quite a surprise because I hadn't had any inkling that I was actually going to be asked, so it did turn me upside down a bit, my thinking," she says. "I spoke to my family ... everyone was supportive and I knew in my heart that it was the right thing to do."

Christine will be sad to leave behind her Sibby, his partner and her grand-daughter, who will remain in Australia. Yet, she's looking forward to spending time with Delly, her husband and their child who live in Port Moresby.

"They both work for the Army so I will get to see quite a bit of them, so that will be lovely," she says. "Certainly for quite a long while after I came back [to Australia], Papua New Guinea felt like home. I think Australia is starting to feel more like home but I think still I'm at that stage where I could slip into either and feel like I'm home."

Read more about Christine Gee's journey.

As Christine prepares to travel to PNG, Majors Bruce and Gwenda Pratt are preparing to return to Australia. Bruce, who serves as Territorial Finance Secretary in PNG, has been appointed as Finance Team Member, Aged Care Plus, in Brisbane. Gwenda, who is serving as Director of Schools and Tokaut Editor in PNG, has been appointed as Chaplain, Riverview Gardens Aged Care Plus Centre.