Meeting the man behind the music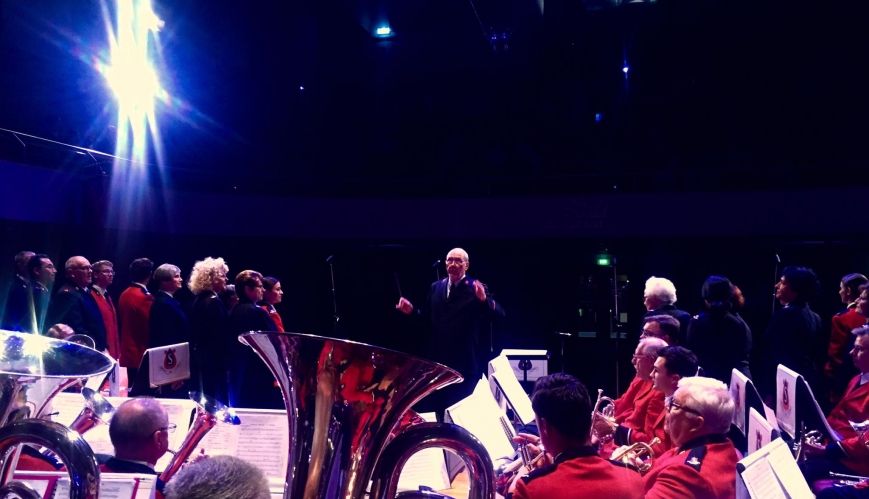 Meeting the man behind the music
17 April 2017
The innovative musical pioneer and long-serving bandmaster of Chicago Staff Band, Bill Himes, visited Australia and New Zealand in early April.
His tour included workshops and concerts in Newcastle and Sydney as well as Auckland, Christchurch and Wellington in New Zealand.
In Sydney, some of his most famous musical works were performed by local Salvation Army musical groups at a special Profile Night.
The tour finished with Bill and wife Linda leading the Easter weekend at Brisbane City Temple, in Queensland.
"What was powerful about Bill was the way he shared about his own story," said Brisbane City Temple songster leader Chris Brindley.
"In Newcastle, there were around 40 musicians, including six young people from Maitland. It was powerful to watch Bill talk about his own journey and see its impact on those young people."
The Sydney Profile Night brought together the Sydney Youth Band and Sydney Congress Hall Band to celebrate Bill's life and body of work. The bands performed some of Bill's most memorable pieces.
"Ron Prussing held a number of rehearsals with Sydney Congress Hall Band and some extra musicians who were keen to perform on the night," said Chris.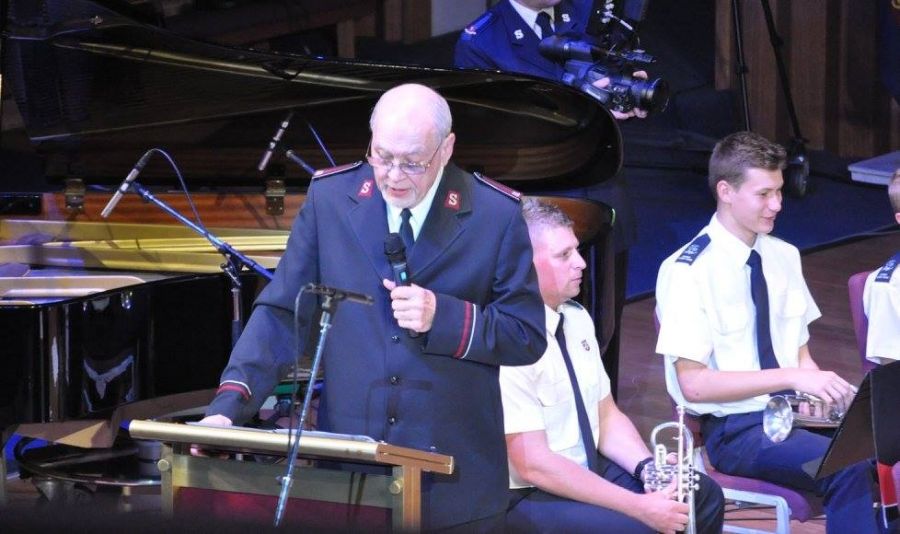 Bill Himes visited Newcastle, Sydney and New Zealand before leading the Easter services with his wife Linda for Brisbane City Temple. Photo: Jo Harmer.
ABC journalist and Christian, Jon Cleary, was on hand to interview Bill during the event, giving insight into the rich faith backstory to his musical career.
Around 350 people packed Sydney Congress Hall, including local non-Salvation Army brass bands Holroyd and Waratah.
Highlights included the SYB's rendition of Jericho Revisited, which included a dramatic cameo from Bill, and SCH band's performance of To the Chief Musician.
Bill and Linda, well known for her Bible teaching, led the Good Friday and Easter Sunday services at Brisbane City Temple. An open workshop on Saturday afternoon brought together 60 brass and vocal musicians, which was followed by an evening concert. 
Read more about Bill Himes' life and career.