You are here:
Home › News › 2017 › 04 › 25 › Choirgirl Caitlin To Sing On The Western Front For Anzac Day
Choirgirl Caitlin to sing on the Western Front for Anzac Day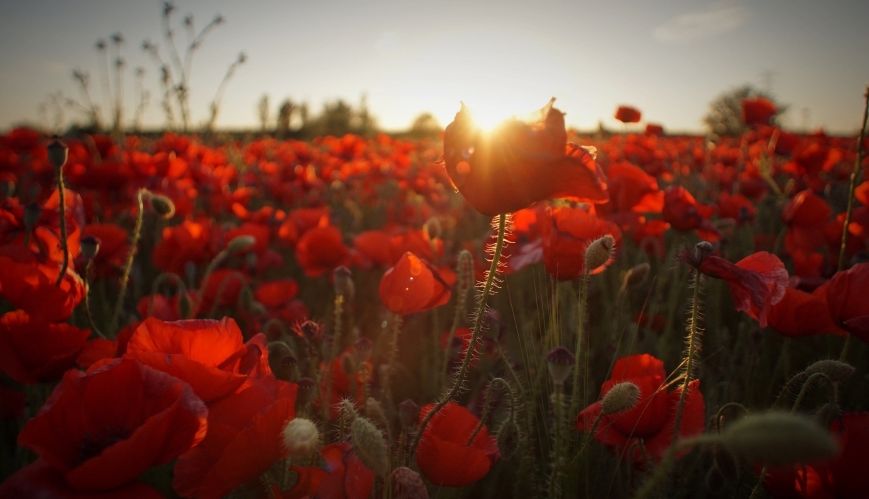 Choirgirl Caitlin to sing on the Western Front for Anzac Day
25 April 2017
Seventeen-year-old Caitlin Freeman, who attends Brisbane City Temple Corps in Queensland, will today commemorate Anzac Day on the Western Front. Caitlin is one of 31 choristers with the Voices of Birralee who will be performing at the Dawn Service at the Australian National Memorial, Villers-Bretonneux, and at the Bullecourt Digger at the Australian Memorial Park, in France.  
Faye Michelson spoke to Caitlin before she left Australia on this trip of a lifetime.
Your family has strong links with World War I, so what does it mean for you to be part of the Anzac Day Commemorations?
My great-great uncle, who was in the 18th Battalion, died in Gallipoli and my great-great-cousin Joseph Hind, who fought in Villers-Bretonneux in the 28th Battalion, died in action, aged 20. He is honoured at the Australian National Memorial in Villers-Bretonneux and I'm looking forward to paying my respects to him.
Caitlin will sing on the Western Front on Anzac Day.
One of my great-grandfathers fought in World War I and enlisted for World War II with the Royal Australian Air Force, but he tragically died from blood poisoning from the immunisation he received before leaving for war. And finally, my great-grand-father, Salvation Army officer William Shaw, was awarded Anzac of the Year in 1983 for his work as a Red Shield Officer in World War II. He was nicknamed "Milo Bill" because he used to give the soldiers tea, coffee, Milo and biscuits.
It's a once-in-a-lifetime opportunity. I feel so lucky to be part of something so significant and it will be such an awesome experience to represent my relatives who fought in World War I.
Why do you think it is important to commemorate Anzac Day?
It's important to honour all those who left their families and risked their lives to represent our country. Because they made such a big sacrifice (so many of them didn't return home), our country is a better place. 
What song from the Anzac 2017 repertoire resonates with you the most?
One of the songs we are singing is called "We Will Remember Them". This is my favourite song and talks about the soldiers' sacrifice and brings alive to me the "Ode of Remembrance", which I know well from my involvement with the Geebung RSL: "They shall not grow old, as we that are left grow old./Age shall not weary then, nor the years condemn./At the going down of the sun and in the morning/We will remember them."
I'm very grateful for the financial support Geebung RSL has offered me through a grant to make this journey and I hope to lay poppies there for the fallen soldiers from North Brisbane on behalf of their families.
How long have you been part of Voices of Birralee?
This is the seventh year I've been singing with Voices of Birralee, a non-profit youth choral organisation based in Brisbane. It's been wonderful to do something I love to do (sing), meet people with the same interest in music and be able to learn a range of songs in many different languages and styles. 
I also sing in the worship team at my church, The Salvation Army Brisbane City Temple, and in the chapel at my school, Northside Christian College.
Finally, what does the trip involve?
As well as the official Anzac Day performances at the Dawn Service at Villers-Bretonneux and at the Bullecourt Digger, we will be rehearsing and performing in various French villages significant to Australia's involvement in World War I. I look forward to being able to represent my family and feel very blessed to be part of such an amazing opportunity.
This article first appeared in the War Cry on 22 April.