Old site, new vision at Merrylands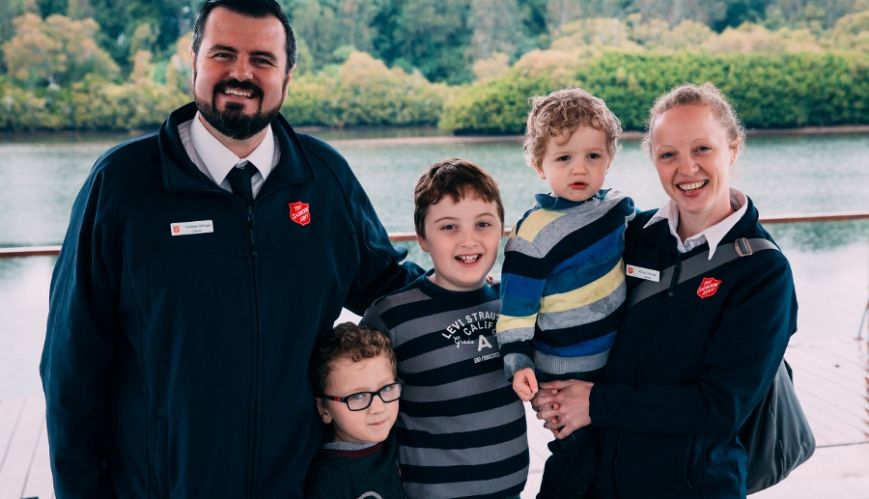 Old site, new vision at Merrylands
5 October 2017
There's a place in Alexandria, in the heart of Sydney, called 'The Grounds.' It's part-coffee roastery, part-restaurant, part-garden, part-petting zoo and fully funky. It's the inspiration for a new mission being planted in Merrylands, western Sydney.

It's an idea that's been brewing in the heart of Major Bryce Davies, Communities of Hope Coordinator and recently named Merrylands Plant Team Leader. "My vision is to have a lot of social enterprise, street food, markets, community gardens. To have a lot of young people trained for work and given actual work opportunities at this site," he says. "Merrylands has a lot of disengaged young people, so there is a real need there.

"It's about impacting community and having people go, 'Isn't it great that the church has come into our neighbourhood because they make the place better. They build community and there's a lot more connections between people, sharing of resources. All of those sorts of things are the 'Shalom', if you like, of the Christian faith arriving in the community. So, we would want to do that."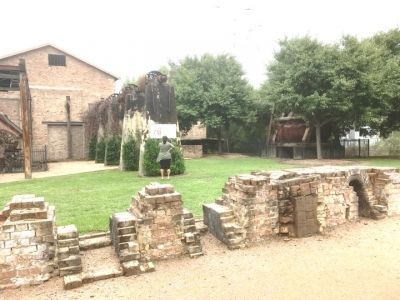 The Salvation Army is in discussions with Merrylands Council about the use of an old Brickworks site near Holroyd Gardens in Merrylands. Bryce had gathered together a Merrylands Plant 'tribe' of three working parties, made up of local business leaders, Salvation Army personnel, planners and dreamers. He's also been appointed two more team members: Captains Andrew and Kirsty Stringer who are in the process of relocating from Tuggeranong Corps.

"We really connect with this kind of ministry," says Kirsty. "Just the idea of being in community and really just living out the gospel. There's almost a feeling that everything we've done has been leading us to this point."

Andrew and Kirsty cut their teeth in The Salvation Army at Canada's War College where they lived incarnationally and lived out their faith alongside people experiencing addiction, homelessness and abuse. On returning from War College, they set up camp at Sydney's Streetlevel Mission, where they lived, loved and served for years under the leadership of Major Robbin Moulds. Called to officership, they spent their college years planting an organic church in their home in Ashburton, Melbourne. 


"It was literally just inviting our neighbours to our house for a meal. It was a real 'Kingdom Table'* sort of idea, we didn't call it that. We invited our neighbours to our house for a meal and we really saw lots of people getting saved, making lifestyle changes, a real transformation was happening in that house church it was really cool to be part of that ministry."

She says whilst the family is sad to be leaving Tuggeranong Corps in the ACT, they're excited about the missional opportunities that the Merrylands Plant will bring. Even their oldest son, Emmanuel, has caught the vision. "He's 10 and he is just so excited to see what God's going to do in that place. He wants to put his own money into it. He wants to work for it, he just caught the vision, it was really really cool to hear him speak about it!"

Major Davies says the planning and concept stage for the Brickworks site is still ongoing, but Andrew and Kirsty will start work immediately, forming relationships and creating community within the heart of Merrylands, with many opportunities opening up.

"We need to have a presence in the CBD and what we'd like to do is get a shop big enough to run a drop-in space and do community meals and all sorts of doorways-type programs from that shop. If that happens, then referrals and interest in what's going to be happening at the brickworks site will grow from that."

He says the Merrylands Plant will be a new way of doing church for the Salvos.

"I think we've lost the exciting 'project' dynamic of a lot of what we do in some places in The Salvation Army. I think we need to shift the focus from, 'Let's try to make a Sunday church work,' to being, 'How could we make a dynamic community work?' And we need to incorporate into that valid discipleship and good relationships and a real desire to change the world, rather than trying to get people to our church service.

"That's the shift. I think people need to see that it can work and that it is a valid expression of church. So, our hope is that this will flourish and it will be really good and people will think, 'that's what The Salvation Army is all about, that's the 'Booth-Salvos' model of caring for the  marginalised and changing the world in a really relevant and loving way."

* 'Kingdom Tables' are part of the NSW/ACT Divisional 'Hope Rising' strategy.