Ivanhoe residents facing the future together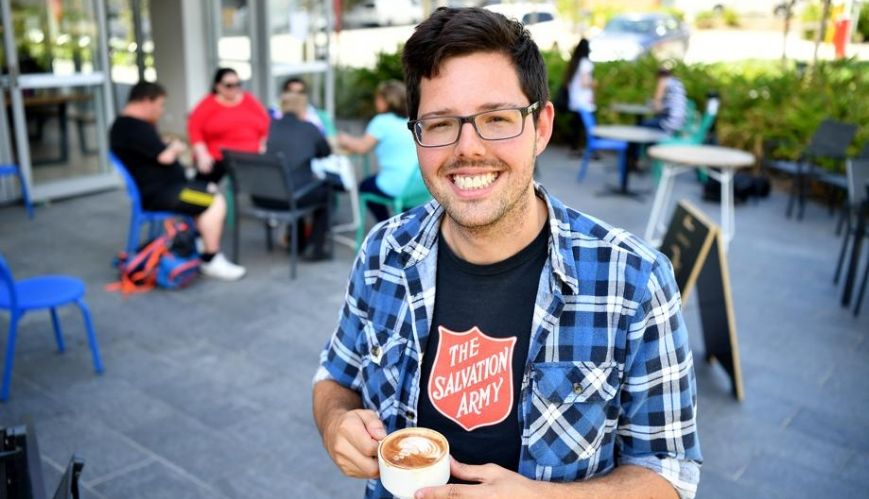 Ivanhoe residents facing the future together
2 November 2017
By Lauren Martin

"How do we face the future with courage? How do we face it together?" Those are the questions being asked by The Salvation Army's Nathan and Karen Moulds and fellow residents of Ivanhoe Estate in the Sydney suburb of Macquarie Park as they prepare for forced relocation.

The Salvation Army has been active in Ivanhoe Estate, the largest area of public housing in the city, since 2001 when it was given permission to lease a townhouse (Number 47) from Housing NSW with the express purpose of housing a live-in mission.

However, in 2015, the NSW Government unveiled plans to transform the eight hectares of prime real estate into thousands of apartments, which means the existing 259 dwellings, including the Moulds' home at Number 47 Ivanhoe Place, will soon be demolished and residents forced to move on.

Nathan and Karen, who have been mission leaders at Ivanhoe Estate since 2013 when they took over from the first residents, Craig and Danni Stephens, believe God is opening doors to new opportunities.

Nathan says while the transition of moving out of Ivanhoe Estate has been incredibly painful for residents, there is also excitement of establishing a new mission together in partnership with Morling College and Macquarie Baptist Church, which is only a block away.

The new ministry location has "a whole heap of potential for Ivanhoe residents and ex-residents" to share their unique blend of loving community (and great coffee) to others.

"On one level, at its simplest, it's about meeting at a new location," says Nathan, of the new Macquarie Park coffee ministry on the grounds of Morling College.

"But really, it's about having a vision for, like, how do we take the richness of community that we've been blessed by Jesus to experience together at Ivanhoe, and how do we take that richness and break the bottle and let the light shine and show, demonstrate and teach others to bring them on that journey as well.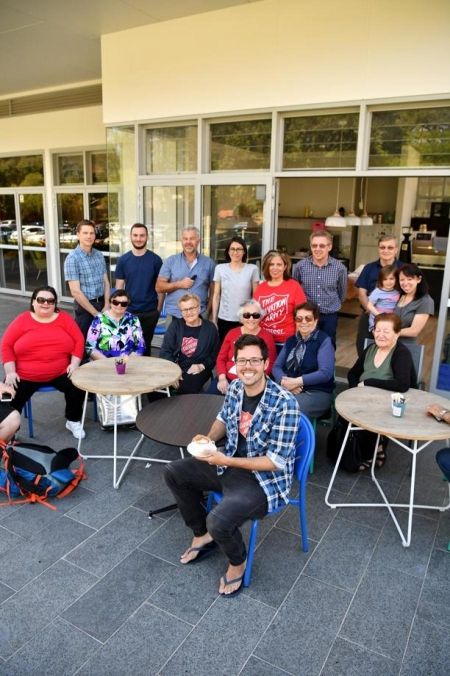 "We have 1000 people living in high-rise developments around the site, Baptist Care, which is an aged care facility with over 300 elderly residents living there, that's within walking distance, and Macquarie University and students living on campus literally within walking distance. The location is amazing. That's why I feel that this is a time to grow and not to shrink. 

"It's taking that bigger vision in that we are pastoring the city together in unity ... and I think there is such a blessing that comes with that. So that's another whole element that I'm just so excited about – that we are doing this together and I think there are going to be things that happen that we could never have done on our own." 
The first Macquarie Park Community Café (pictured right) was held on Wednesday 18 October at the Morling Residential College coffee shop, which opens out onto expansive grounds and provides a tranquil green space within the heart of what is becoming an increasingly built-up urban landscape. 

"They've got a beautiful outdoor area and indoor area. And a much better espresso coffee machine than we've been used to! And you've got barbeques and little firepits so we can roast marshmallows in winter," Nathan says. "People have been really encouraged by how beautiful it is. It really feels like moving to a new level." The café will continue to run each Wednesday from 10am to noon.

From January next year, Nathan and Karen and their family will leave Number 47 Ivanhoe Place and move to a residential unit on-site at Morling College as Karen continues to study counselling at the college.

The Salvation Army first began work in the Macquarie Park community in September 2001 when Craig and Danni Stephens, members of the Ryde Salvation Army Corps, compelled by the sacrificial love of Jesus Christ, decided to approach the Local Area Commander of Ryde Police with a simple but powerful question, "How could The Salvation Army best serve the City of Ryde?" Ryde Police quickly directed them to the Ivanhoe Estate, the largest area of public housing in the city. Not long afterwards they were given permission to lease a townhouse from Housing NSW with the express purpose of housing a live-in mission. Since then, the community of Ivanhoe Place has been transformed, with crime rates falling and more and more people calling the Number 47 community their "family".