You are here:
Home › News › 2017 › 11 › 03 › International Conference Of Leaders To Set Stage For Future Mission
International Conference of Leaders to set stage for future mission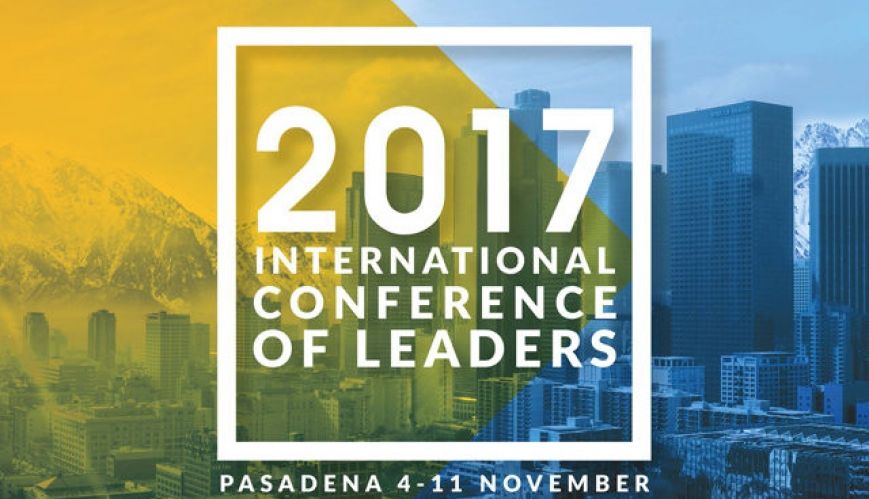 International Conference of Leaders to set stage for future mission
3 November 2017
IHQ Report
All 59 Salvation Army territories and commands around the world will be represented at the International Conference of Leaders in Pasadena, California, from 4-11 November.
This global leadership team will meet under the direction of General André Cox and Commissioner Silvia Cox (World President of Women's Ministries) supported by the Chief of the Staff (Commissioner Brian Peddle) and Commissioner Rosalie Peddle (World Secretary for Women's Ministries).
Hosted by the USA Western Territory, the conference will cover a range of practical, moral, ethical and theological issues, providing a shared platform from which the international Salvation Army can continue to fulfil its mission into the future.
It also provides a valuable opportunity for leaders to spend time together in thanksgiving for God's faithfulness and his hand of blessing upon the Army.
In sharing his hopes for the week, General Cox said: "The start of some of the conversations may see us in many different places as far as our points of view or opinions are concerned. However, I am hopeful that, as we draw towards the conclusion of the conversations in this setting and in this short time together, we will have deepened our understanding of and respect for each other's perspective, even if not all having the same standpoint."
The public welcome meeting for the conference will take place at Los Angeles Central Corps on Sunday 5 November.
The USA Western Territory will live-stream the meeting (4pm GMT-8) through the Salvation Army Vision Network (SAVN) at www.savn.tv. The stream will also be available at sar.my/tv and on the IHQ Facebook page: facebook.com/SalvationArmyIHQ.
The General invites Salvationists and friends around the world to join in the welcome celebrations and to pray for their leaders as they meet in the USA for these important deliberations.