Kids in the Kitchen starter packs on the menu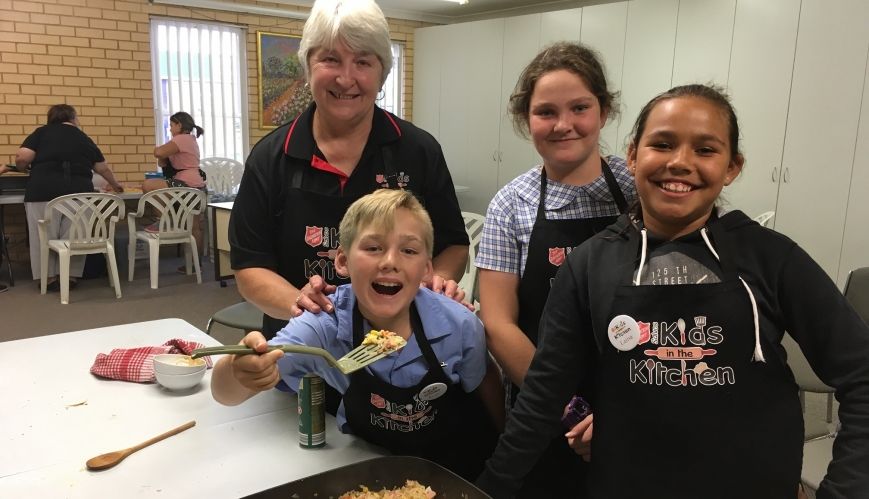 Kids in the Kitchen starter packs on the menu
22 November 2017
"Kids in the Kitchen" – a program designed to teach children to cook – will soon have starter packs available for corps interested in including the program in their community outreach ministry.
Major Cathryn Williamson, the Corps Officer in Cowra, NSW, who is also an award-winning cook and author of several cookbooks, created the 10-week course and has been running it in Cowra this year.
By the end of the term next month, 65 children aged 8-12 will have completed the course.
"I love working with kids and I love to cook, so to combine them and have a ministry in and through that has been a blessing," Major Williamson said. "I've had so many inquiries from people about starting the program in their area, so I've put together some starter kits, with the assistance of the Eastern Territorial Mission Support Team."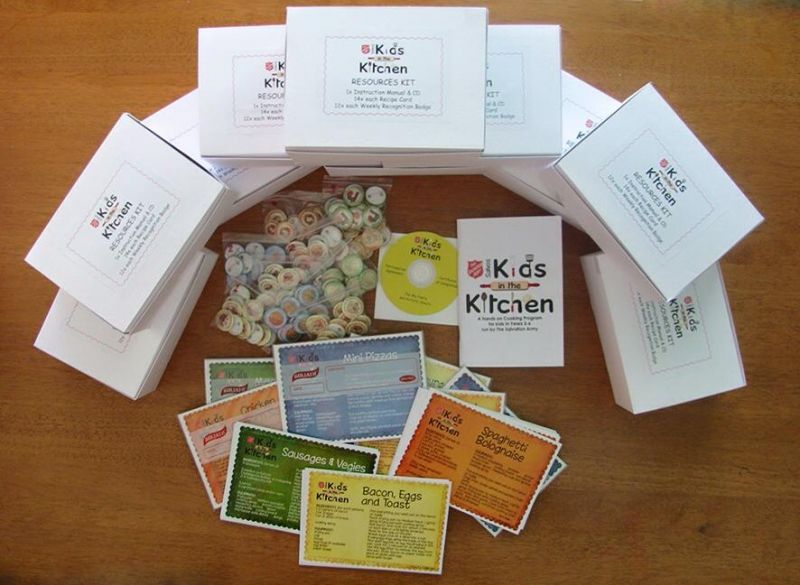 The kits include reusable recipe cards, enough completion badges and aprons for 12 children, leaders' aprons and t-shirts, and a leader's manual (pictured above).
An initial 10 kits will be available by mid-December, at a cost of $50. (See below for ordering details.)
"'Kids in the Kitchen' is designed to introduce kids to cooking through hands-on demonstrations, making them feel comfortable in the
kitchen while developing valuable life skills," said Major Williamson.
"They will learn kitchen and food safety, basic cooking skills, budgeting, healthy meal planning, kitchen cleanliness and teamwork. They will also be encouraged to make healthy food choices, to experiment with new foods and foster creativity, confidence, self-esteem.
"Kids will be equipped with skills to make meals from scratch and select ingredients that they need to make healthy choices and tasty food for the whole family."
The program is also designed for corps or groups who don't have the space or enough equipment for multiple participants.
"You can lead a demonstration and get the kids to help, asking questions and showing them skills as you go," said Major Williamson.
Major Williamson also leads a short and simple devotion during the cooking demonstration, linking an ingredient, technique or piece of cooking equipment to the Christian faith.
"Some of the children ask questions and ask me to repeat things," said Major Williamson. "This program is also about showing God's love to the children and giving them the attention many of them are craving."
Since the launch of "Kids in the Kitchen", Major Williamson has received positive feedback from the families involved. Many of her students have even started cooking meals at home, under the supervision of their parents.
One of the parents even sends photos of her children cooking at home, and another parent organises their children to cook for the family the meal they have learned to make in the program.
The meals include hamburgers, macaroni cheese, chicken noodle stir fry and spaghetti bolognaise.
On the last evening of the program, the children invite their parents and siblings to a celebration evening. They cook fried rice for their family and all eat together. The children also receive completion certificates.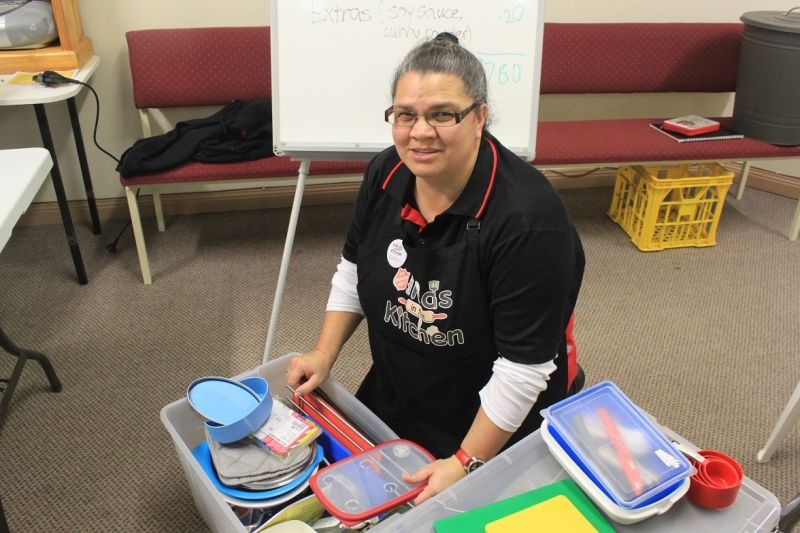 Next year, Major Williamson (pictured above) and her husband, Major Mark Williamson, are planning to start an interactive family service called "Connect" – where they will share a Bible story and families will build something related to the story from Lego.
"We hope to invite some of our cooking families to this, and also link them in to Mainly Music as well," said Major Williamson.
To order a starter kit, go to salvos.org.au/missionsupport
For more information on the program, email Major Williamson at cathryn.williamson@aue.salvationarmy.org