Exhibition theme reflects Jayne's inclusive hospitality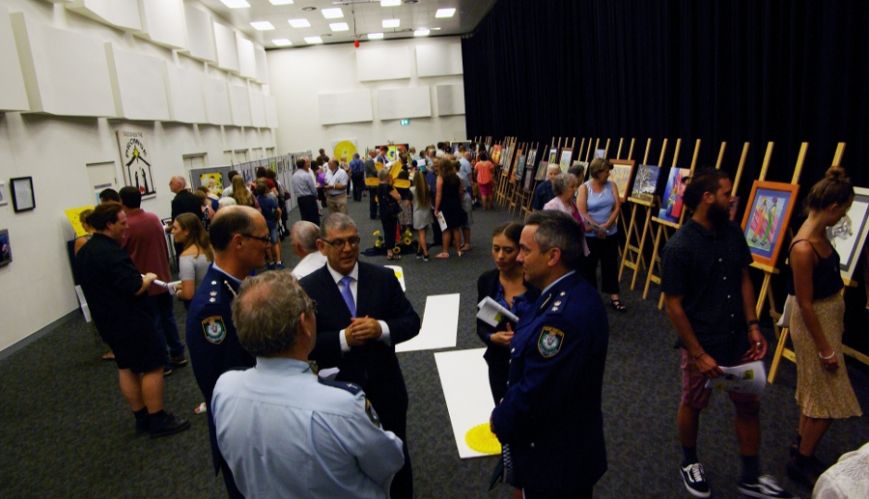 Exhibition theme reflects Jayne's inclusive hospitality
23 November 2017
Honouring the inclusive hospitality of The Salvation Army's First Floor program founder, the late Jayne Wilson, has inspired the theme of "diversity" for the annual exhibition held to remember her. 
Organisers of the Jayne Wilson Memorial Arts Competition and Exhibition, now in its fourth year, are inviting creative expression submissions including paintings, sculptures, musical compositions, photography, written expressions, fabric crafts, and mosaics.
Jayne (pictured right), who passed away in December 2013, established a family-inclusive counselling and support program for those impacted by alcohol and other drug misuses, mental health issues, grief and loss and trauma.
"Each year the theme is chosen to reflect aspects of Jayne's ministry and her character," says Marilyn Dunn, First Floor Program coordinator.
"Inclusion was indicative of the expansive, hospitable nature of Jayne's service to the community here in the Illawarra, as well as the grace and love of God mediated through her ministry. To be inclusive we encompass diversity ... hence this year's theme!"
Jedd Dimension, who studied at Illawarra Institute of TAFE and University of Wollongong, a contemporary painter of images, objects, and space, is this year's featured artist.
"Jedd and his family have a long association with Jayne and the First Floor Program through his grandma," said Marilyn. 
Jayne's own creative energy was central to her work in the community. Some of her artwork was exhibited as part of the first exhibition in 2015 (pictured right).
Each year, the artworks are eligible for the Wilson Family Awards – Open (25 years +), Youth (13-24 years) and Child (under 13) – as well as the People's Choice Award. 
Entry forms are due by 15 December and artworks can be delivered until 12 January. More information is available HERE.
The Jayne Wilson Memorial Arts Competition and Exhibition will open on 19 January and continue daily from 10am-3pm until 29 January at The Salvation Army centre, 11-13 Burelli Street, Wollongong.