Slovakians jump on The Salvation Army's 'Bus4Life'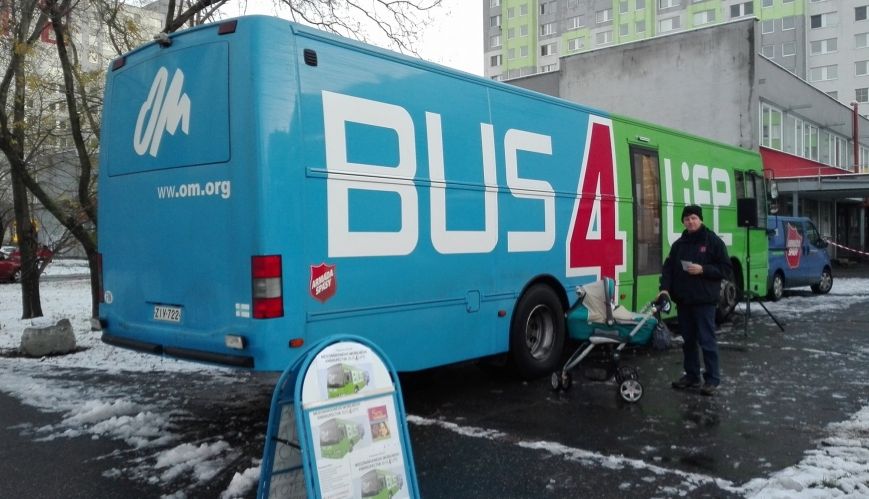 Slovakians jump on The Salvation Army's 'Bus4Life'
8 December 2017
The Salvation Army in Slovakia is reaching out to the community in the capital, Bratislava, and the nearby town of Galanta in the lead up to Christmas.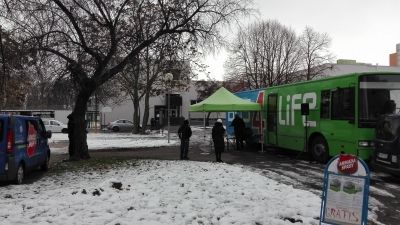 A promotional bus has been made available to The Salvation Army, called "Bus 4 Life", to showcase the Army's work in the Eastern European country.
The "Bus 4 Life" was in Bratislava on 3 December, and is currently in Galanta until 12 December.
The public is invited to step on to the bus where Salvation Army workers run presentations for children, including songs from the Bratislava Corps' children's club, and there is a library where people can read or buy a range of mostly Christian books and Bibles. Hot drinks are available and there's opportunity to ask questions about The Salvation Army's services.
Slovakia became part of The Salvation Army's Netherlands, Czech Republic and Slovakia Territory in 2015, with regional officers, Captains Vitalie and Inna Chiriac, leading the work there.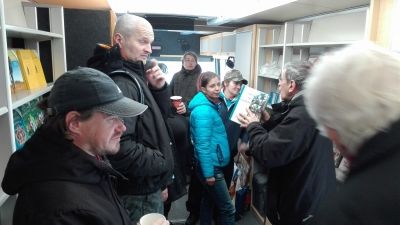 The Army's work in Slovakia focuses on the Roma (gypsy) population where poverty, abuse, addiction and exclusion, is a way of life.
The regional officers say the spiritual need is high and the Army faces many challenges to help the people to get their lives back on track.