You are here:
Home › News › 2017 › 12 › 25 › Salvos Help Graham Quit Drinking And Make A Positive Lifestyle Choice
Salvos help Graham quit drinking and make a positive lifestyle choice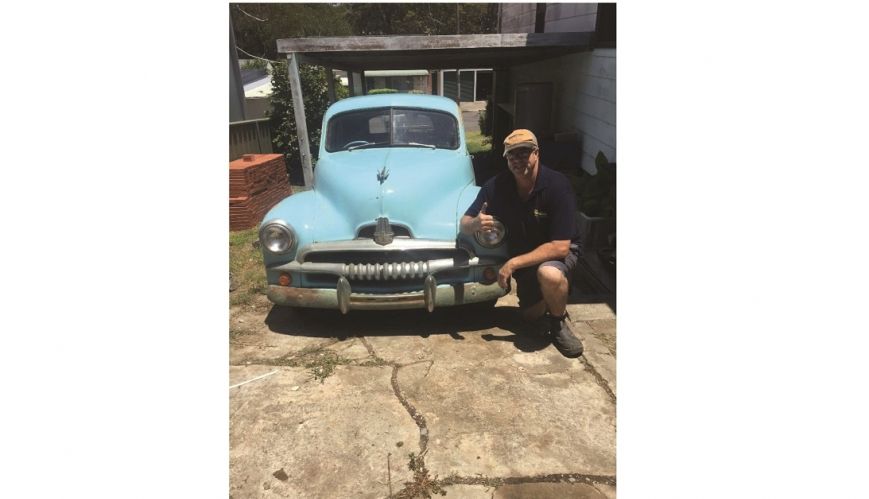 Salvos help Graham quit drinking and make a positive lifestyle choice
25 December 2017
This Christmas, Graham won't be having a drink to celebrate. Not an alcoholic one, anyway. Graham has managed to kick his drinking habit, and he says it feels fantastic

I started smoking when I was about eight years old. My granny used to smoke and back in those days we would walk down to the shops and buy smokes for her. They were only 40 cents back in those days for a pack of smokes and we used to get our pocket money and go down and buy our own.
When I was about 14 or 15, we'd go up to the shopping centre on the weekend and straight to the bottle shop and we'd buy port, 59 cent port, and we'd drink all that. And I never stopped.
I'm 50 now, so I did that for a good 36 years of my life.
I've been a single parent since (my son) was about four. I did try. I did canteen at the school and I coached the soccer team and I got into things like that, but eventually my drinking got so out of control I couldn't do any of that stuff any more.
I was taking days off and I wasn't going to work … I was worried about different things with the family and everything just got on top of me and I started drinking way too much.
Then I got caught driving under the influence. I was 50 years old and I was looking at the doors of a prison cell and I wasn't really happy about that.
I was advised by my solicitor to seek some help to do something about what I was doing wrong and that's how I met Brian Rennie (Salvation Army court chaplain) through the Newcastle Court. Years ago, when I was an apprentice, they had a Salvation Army doorknock (Red Shield Appeal) and I used to go and doorknock for the Salvos to help them out. Now I was the one needing assistance.
Brian offered me a program (The Salvation Army's Positive Lifestyle Program) where you delve into yourself and see if you can work out what's going on and it was really good. I enjoyed doing it. It made me take a look at myself. It was painful to look at some of the things that I'd done in the past, but it had to be done and once you've let all that out you can get to work doing something about it. If you don't ever look into it, you'll never do anything about it.
At that point I decided to stop drinking. I'd had enough of it and all the trouble it had caused in my life.
Now, I get up in the morning and I don't have a hangover all the time! And I do stuff! I'm running my own business and it's running all right now. I'm getting plenty of work and everything's cruising along pretty smoothly.
Even my mates turn around and say to me, 'You go around to (Graham's) place now and he's mowed the lawn and he's cleaned up the front yard and he's done this and he's done that'. Before, on the weekends I'd just be laying on the lounge and they'd come around wanting to go fishing and I'd say, 'I can't be bothered'. I was too hungover all the time.
I had diabetes and the doctors wanted to put me on medication, but then I stopped drinking and smoking and I went down and got tested for diabetes again and there's no action required. It's still there, but I don't need any diabetes medicine because my health has improved so much.
Without the Salvos I don't think I'd be living and paying my house off any more, I think that would be all over. I don't know where I'd be but it probably wouldn't be good. My court chaplain Brian was really good and all the help I got was awesome. My family have been fantastic support for me in so many ways on this journey.
I feel like a teenager now, I really do! I've quit drinking for good.
*Graham told his story to Lauren Martin