Highlights series 1: Simon Steele, Flying Padre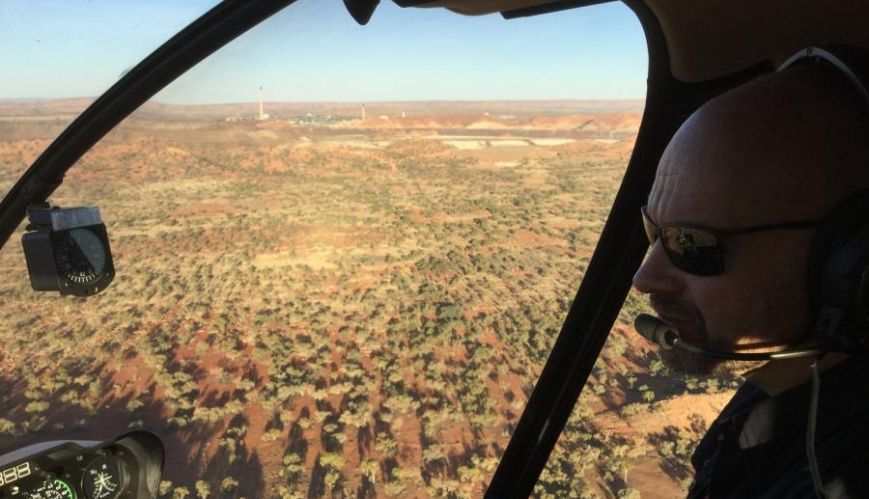 Highlights series 1: Simon Steele, Flying Padre
26 December 2017
Lieutenant Simon Steele, Flying Padre, Outback Flying Service, Mount Isa, Queensland

The blades slap the sky as I circle over a small town in the remote Gulf region.
I've spent the morning visiting a school to take out a load of Christmas presents. On my way home to Mount Isa I'm dropping into town for a pastoral care visit.
The small airport is a few kilometres from town, too far to walk on a 40C afternoon.
The helicopter is refuelled from a 44-gallon drum of jet fuel pumped from the back of the ute which comes out to the airport from town.

The sun beats down, the sky orange from dust sucked up into the atmosphere from willy willys. It hangs hot and heavy. As I catch a lift into town with the refueller, we discuss the cattle prices and the probability of a decent wet season this year.

I have arranged to meet a young man at the local petrol station, which also services as restaurant, store and post office.
Over a coffee we discuss many things, and he freely talks about the joys and challenges of his new job and a life lived in a small town where no one is anonymous. Time slips away.
As I ready to leave he sincerely thanks me for the safety and confidentiality of our conversation.
Comforted in the knowledge that the words he has shared, fly away with me.