Highlight series 4: Amanda Merrett, Just Salvos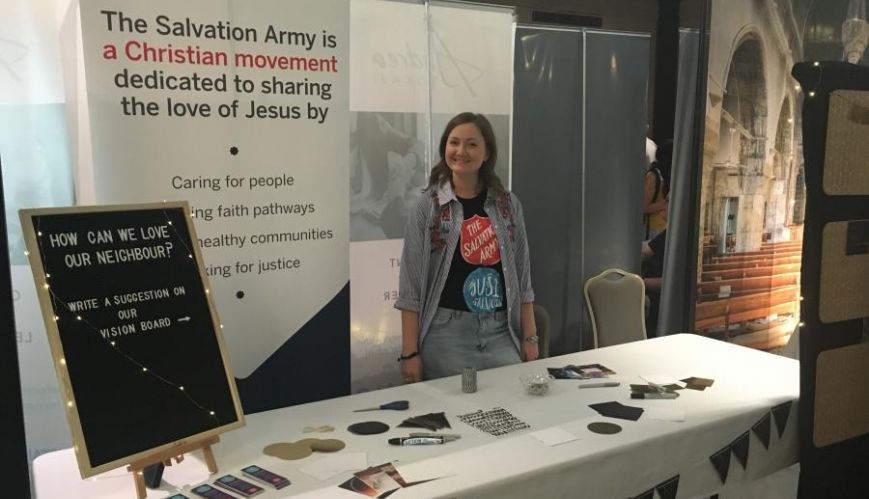 Highlight series 4: Amanda Merrett, Just Salvos
28 December 2017
Amanda Merrett, Just Salvos
This year at Just Salvos has been an exciting year! We've seen increased engagement in social justice from many faith communities across the Southern Territory.
We have had the privilege of journeying with people as they find their passion and calling to seek God's Kingdom.

We've run training events, preached at corps, engaged with cadets, and participated at youth camps, all with the same message – to seek justice is to work with God and usher in the Kingdom.

Our experience was encapsulated by our partnership with The Justice Conference, held in October this year. Roughly 30 Salvos from both territories joined together to learn more about seeking justice and loving our neighbour.

Not only did many committed Salvos increase their theological understanding of justice – they were also encouraged in their ministry. It was energising to be with people committed to living out social justice in their communities.

Additionally, The Salvation Army was able to share our expertise in living incarnationally and missionally in our neighbourhoods. During an elective, we shared stories of hope and transformation and conversations carried on long after the session finished.

It has certainly been encouraging to see God working through The Salvos.