Concierge program to give Melbourne's homeless 'a go'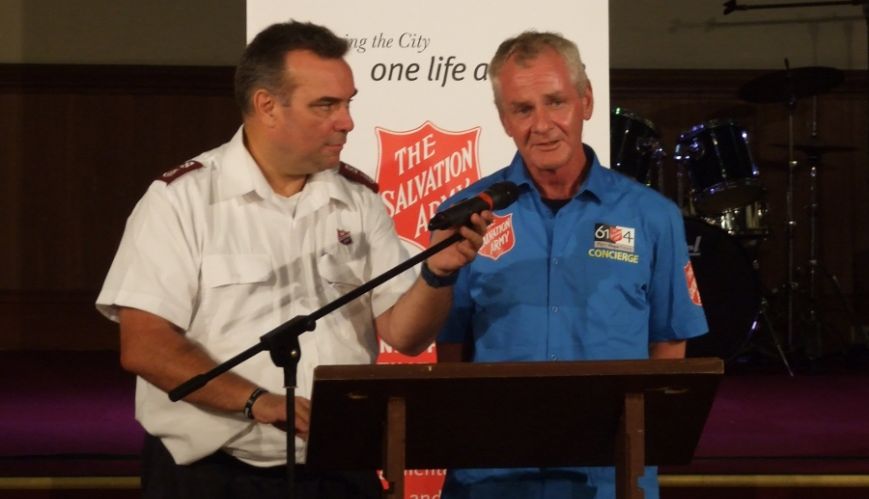 Concierge program to give Melbourne's homeless 'a go'
5 February 2018
By Barry Gittins

A "Concierge" program designed to connect rough sleepers in Melbourne with Salvation Army services has been launched by the City of Melbourne and The Salvation Army's Project 614.

City of Melbourne's acting Lord Mayor, Arron Wood, officially launched the program on Monday 29 January. Under the program, eight previously homeless people are now employed to liaise each weekday with rough sleepers on Melbourne's streets and get them the help they need through the Salvos.

The eight concierges are tasked with: liaising with rough sleepers and encouraging them to access services; exercising a custodial bent around the premises by picking up the odd scrap of paper or rubbish; and meeting and greeting staff and owners in the neighbouring businesses, to enquire about people sleeping rough in their doorways overnight. (Not only does this open up avenues to assist homeless people, but it also serves to help break down stereotypical prejudices against the homeless.)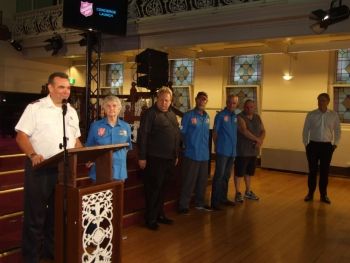 At the launch, Major Brendan Nottle summed up the role Concierge employees play with rough sleepers with this phrase: "I've been where you are; come inside."

"We need to give all homeless people a 'go'," he told assembled media and well-wishers, as "they are human beings who need our help."

The pilot program stage of Concierge is fully funded by donations raised last year when Major Nottle walked to Canberra to raise awareness of the plight of homeless Australians.

Conversations with federal, state and local governments, as well as NGOs, churches, businesses, unions and service groups, are ongoing.

"This is classic Salvation Army mission," said Major Nottle, "making yourself available to people at the point of their need – it's a safety net for the city."

"People are going through real hardship," acknowledged Mr Wood in response, "and we are here to talk about positive change. This is a six-month trial, but it is very easy to see this continuing. Many cities around the world are dealing with growing homelessness – this is a tough issue.

"This is about trust," he added, "and about rough sleepers finding someone who can get them on the path out of homelessness; they can know that these concierges have been through what they are going through."

One concierge, Robbie, shared what the job meant to him: "This means we can go out on the streets and offer homeless people something to eat, and get them any service they need."

Melbourne Project 614 offers access to or liaison with: food and drinks through the Hamodava Café*, accommodation and housing (through the Magpie Nest Housing Project), nursing, physiotherapy, pro-bono legal aid, Centrelink contact, toilet and shower facilities, groceries, clothing, gymnasium equipment, short-term storage of personal possessions for rough sleepers, welfare counselling, spiritual support, community and recreation activities.

* The Hamodava Café is normally open from 7am-1.30pm, and then from 11pm until 7am. It has recently commenced twilight hours, running from 5pm-11pm. 

 Click HERE for coverage of Major Brendan Nottle's 2017 Walk for the homeless.