You are here:
Home › News › 2018 › 03 › 29 › Brisbane Business Leaders Turn Out For Red Shield Appeal
Brisbane business leaders turn out for Red Shield Appeal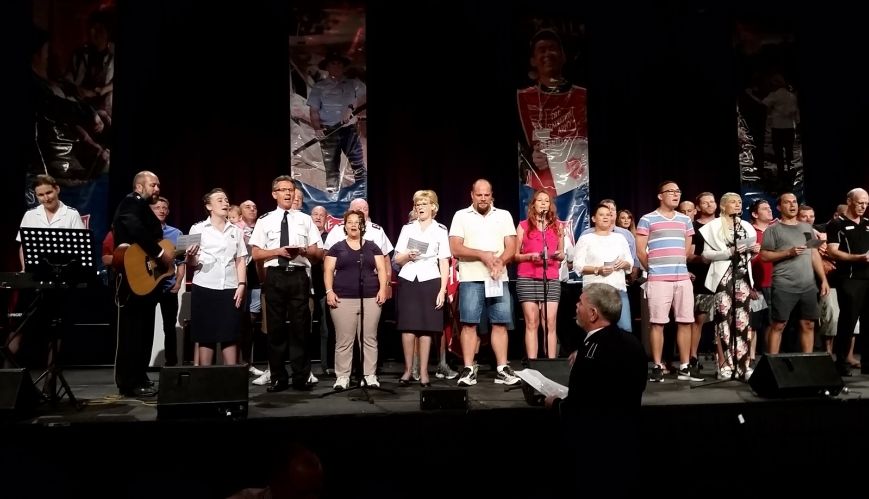 Brisbane business leaders turn out for Red Shield Appeal
29 March 2018
Almost 1000 of Brisbane's business community came out in support of The Salvation Army yesterday at the 2018 Queensland launch of the Red Shield Appeal at the Brisbane Convention and Exhibition Centre.
It was the first of the capital city launches, with Melbourne (3 May), Perth (9 May), Adelaide and Sydney (10 May), Darwin (11 May) and Hobart and Canberra (17 May) to follow. Regional launches across Australia will also take place over the next two months.
Paul de Jersey, Governor of Queensland and Red Shield Appeal Patron, officially opened the Queensland appeal.
"The red shield has become recognised and embraced as both a symbol of Christian compassion and, just as importantly, as a signifier of practical assistance delivered with speed and support," he said.
"In our state of droughts and flooding rains, it is immensely comforting to know that The Salvation Army is watchful and ready to respond to natural disasters – and are currently helping out in Pormpuraaw [Western Cape York Peninsula, recently impacted by Cyclone Nora].
"For Queenslanders who struggle with addiction, The Salvation Army offers a lifeline of rehabilitation and support, and those who are homeless or escaping violence, the red shield is a symbol of hope where it's needed most.
"At this time, I enthusiastically encourage my fellow Queenslanders to generously support this very important appeal.
"The red shield epitomises the willingness of the human heart to help those in need. The Red Shield Appeal epitomises the willingness of Queenslanders to give a helping hand to those doing it tough."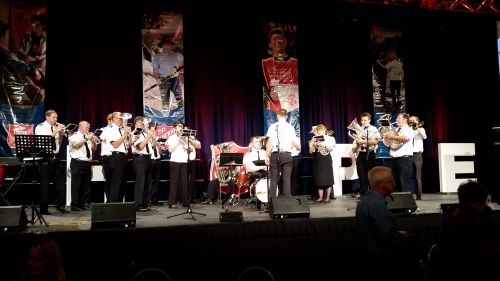 The State Government kicked off the appeal with a generous donation of $100,000. The Premier of Queensland, Annastacia Palaszczuk, was unable to attend the launch, having to travel to Pormpuraaw to support flood victims.
Dianne Farmer, Minister for Child Safety, Youth and Women and Minister for the Prevention of Domestic and Family Violence, represented the Premier and officially presented the donation.
"I am honoured to represent the Premier at such an important event and for such an important cause," she said. "It's poignant that the Premier is up in Pormpuraaw today, and that it's also the anniversary of Cyclone Debbie making landfall in North Queensland last year.
"The Salvation Army were making a difference then, and they're still doing it today. In times of need, knowing they are there makes a huge difference. It's not just the physical difference; it's the goodness that emanates from them and makes a difference to people in need.
"The government couldn't do what it does without organisations like The Salvation Army. We are all in this together and we all want to make a difference."
Brett Stack from JLL (Red Shield events Principal Sponsor) and Michael Hansel from HopgoodGanim Lawyers (Brisbane Sponsor) also spoke about their commitment to The Salvation Army and the need for ongoing assistance.
Bill Hunter, Mission Leader at The Salvation Army's God's Sports Arena (GSA) church in Brisbane, was interviewed, sharing about the "church with a difference" that offers a place for people to belong no matter who they are or where they come from.
Powerful testimony
Melissa Berry was event's guest speaker, sharing her powerful testimony of depression, drug abuse, prison, violent relationships and, ultimately, hope and freedom.
Melissa shared about entering Moonyah, which is The Salvation Army's Recovery Services centre in Brisbane, as a completely broken person.
"Rehab was not easy and I was resistant, but The Salvation Army began to love me back to life," she said. "I also started going to God's Sports Arena every Sunday and felt I belonged. I found a relationship with God and started to pray.
"Through praying with Bill at GSA; having coffee with his wife, Michelle; the support of Leanne Hardaker, one of Moonyah's managers; and others; I had a whole army of wonderful people who believed in me and supported me, something I thought impossible.
"I started to rebuild relationships with family and friends, including my son, although I knew I would still be going back to prison. All I could do was pray."
Melissa spoke about waiting to be sentenced for trafficking dangerous drugs, and supply, and having the support of The Salvation Army there with her in the courtroom.
"The judge asked me to stand and I stood, ready to be handcuffed and led back to prison," she said. "The judge agreed that, with all my hard work in becoming a different person, and with the support of The Salvation Army, I was no further threat to society.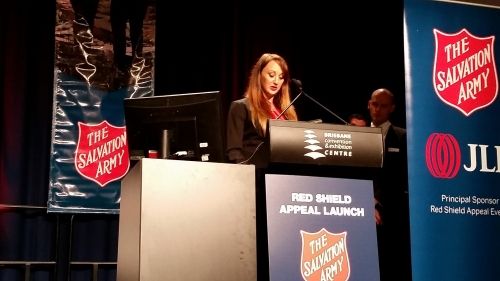 Guest speaker, Melissa Berry.
"I was given three years with immediate parole. A second chance. I have fought battles and won, but the war still rages on. I know I no longer fight alone. A whole Army fights with me.
"My son now lives with me, he has his mum back and we have begun a new life together. The Salvation Army saved my life."
Lieutenant-Colonel David Godkin, Queensland Divisional Commander, thanked those gathered for their generous support in helping The Salvation Army respond to their daily work of assisting those struggling with addiction, homelessness and crisis.
"When you walked in this room this morning you became an honorary Salvo," he said. "We can't do what we do without you."
Lieut-Colonel Godkin promised Melissa, and the thousands of people who have walked similar roads, that "The Salvation Army will continue to stand by you, and all those across the state and nation, to live, love, and fight alongside them to see transformation – because we believe in the love of Jesus to change lives."
The God's Sports Arena Choir concluded the event with several songs, inspiring and motivating the audience.