Saturday night church takes off at North Brisbane
Saturday night church takes off at North Brisbane
15 May 2018
Two years ago, the corps officers and leadership team of the North Brisbane Corps knew it was time to consider options to cater for their growing congregation.
They believed an extra service was the next step – with the choice of either developing a completely new or targeted service or duplicating what was already working well.
The result was Saturday Night Church (SNC) – one that is modelled on the Sunday meeting with the same message, music and approach, but held on Saturday nights.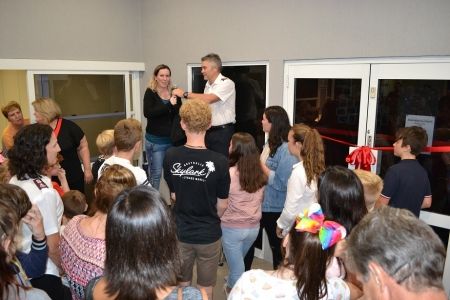 "We wanted the underlying premise of the new service to be that more people would come to know Jesus, so we came up with the catch phrase 'same church, same mission, different day, new opportunity'", say Corps Officers, Majors Craig and Donna Todd.
Shelden Mathieson, Ministry Worker at North Brisbane Corps, coordinates the new service in conjuction with the Todds and a small leadership team.
"We are still very much one church, but two congregations," he said.
"We want to make sure that those who worship with us will feel as welcomed, accepted and comfortable in either service."
Similar to the Sunday meeting, SNC is not aimed at any particular demographic or group, but to all ages and nationalities – everyone is welcome.
To keep consistency over both services, any sermon series is preached on a Saturday and Sunday, by the same person. If the messages are not part of a series, some will be preached at both services, with some small variations.
"We are also blessed with a worship team and a preaching team that have grown and developed enough to cater for both meetings," said Shelden.
SNC officially began in February this year. The weekly attendance after three months is already within reach of the original 12-month goal, so now the team are considering their next steps forward.
People are attending SNC for different reasons.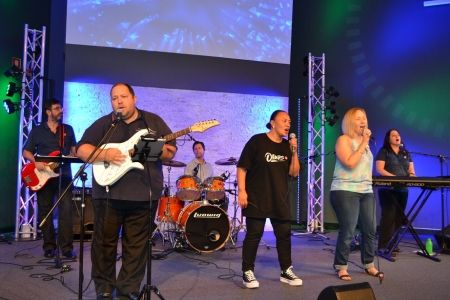 "We're finding that some of our 'Sunday' people who may not be able to make it will come on a Saturday," Shelden explained.
"A few people say that on Saturdays, they can go to their kids' sports and then to church, which leaves an entire clear day on a Sunday to have family time.
"Because we start at 6pm, which is not too late, it's good for families with young children, or others who may still want to go to another function after church. Others who have said they could never go to church on a Sunday can now go on a Saturday.
"The SNC sits in a good place for people to continue to have a life around church and also be involved and a part of a church.
"People are inviting friends who have started to come along and be part of it, and they are inviting their friends. Others respond through our Facebook advertising."
The majority of youth and young adults attend the Sunday morning congregation. Jeremy Clarke, youth pastor, occasionally attends SNC to keep up with the young people who have made that their service.
"We also have Sunday nights for youth, which integrates all our young people," said Shelden. "Our women's program, Sisterhood, and men's program, Band of Brothers, are also for both congregations.
"We are one church, but two congregations."