A small answer to a big problem in Sydney's east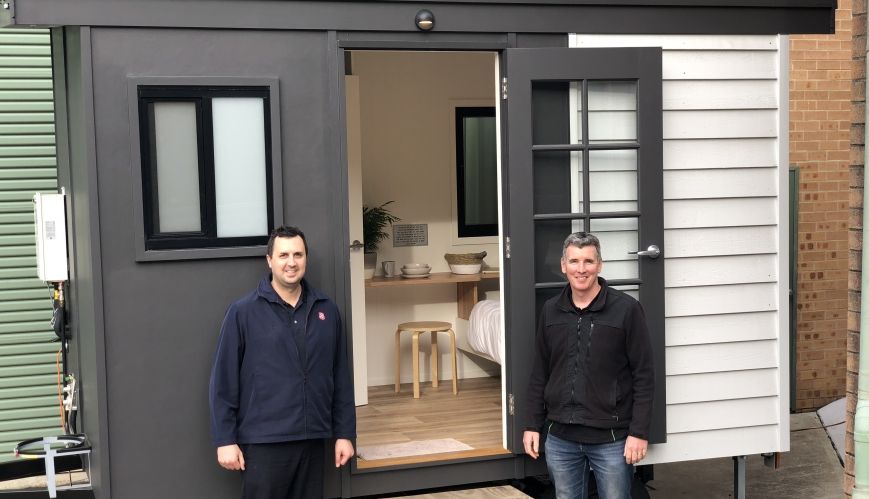 A small answer to a big problem in Sydney's east
15 June 2018
By Lauren Martin

It's been a year this month since the stabbing murder of a homeless man rocked the local community in Maroubra, in Sydney's east, and those in the local Salvation Army corps where many knew him.

The issue of homelessness in the beachside suburb was highlighted at the time, with Eastern Beaches Salvation Army Officer, Lieutenant Matthew Gluyas, stating, "We need to do more."

The Salvation Army's base in Maroubra connects with many members of the Eastern Suburbs homeless community, along with other marginalised and socially isolated people at its regular breakfast and lunch services and weekly Hope Chapel.

"Peter Hoffman was a homeless man in our local community who was murdered in June last year," said Lieut Gluyas. "I think it's quite beautiful, a year on, that the church is doing something. His life is not wasted. This tiny house is his legacy."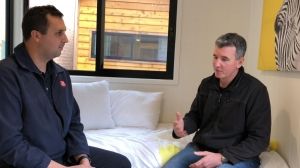 Grant Emans, from Designer Eco Tiny Homes (pictured right with Lieut Gluyas), says his motivation to give away a tiny house to The Salvation Army was also spiritual.

"For years my wife and my kids, especially when winter approached, we would be praying at dinner, 'thank you for the meal and thanks for our house', and we have a fire at our house and it's warm and we would think of those on the streets doing it tough,"he said to Lieut Gluyas during their first meeting at Designer Eco Tiny Homes in Ulladulla on the NSW South Coast.

"There's only so long you can talk and pray. I think that God's answer was not that he would provide the house, he [said] to us, 'You make tiny houses Grant, you should give one away.' 


"So, what's the motivation, why did I give it away? Well, I prayed to God to help the homeless and he said, 'you do it,'so that's why we're here!"

The tiny house that Grant and his company has gifted to Eastern Beaches Salvation Army is no bigger than a few metres long and a few metres wide. Yet it contains all the essentials. A full bathroom with a shower, toilet and sink, a bed, a washer and dryer that Grant's sister fundraised in her local community to purchase, and a small bench. There is no kitchen because Eastern Beaches Salvos provides community meals most days of the week.

"We don't want people to eat alone; the whole idea is to bring people into community," said Lieut Gluyas.
The plan is to give locals who are experiencing homelessness a safe, warm space for a night or two as respite, while volunteers and Salvation Army workers journey with them towards their accommodation and life goals.

"This is going to give many people dignity," said Lieut Gluyas. "A place that is safe and warm and also wrapped in that they are going to find community and a place to belong as well. It's going to be a blessing to many, many lives."

It's expected the tiny house will be up and running at the Eastern Beaches Salvos site at Maroubra within six weeks.
Matthew and Grant talk about the tiny home donated to Maroubra Salvos.