Aussie Salvationists headed for The Glory Shop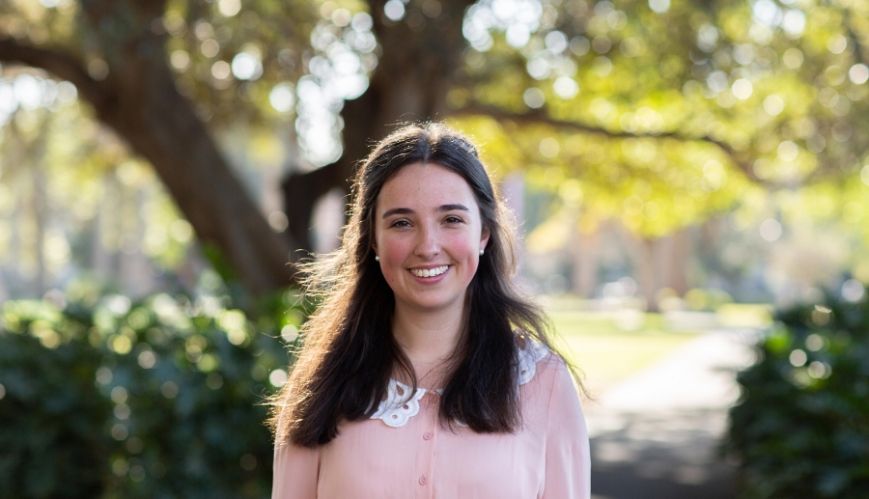 Aussie Salvationists headed for The Glory Shop
5 September 2018
Young Salvationist Shushannah Anderson is heading to New York this week to attend The Glory Shop creative arts and discipleship school.
By Anne Halliday

The moment Sydney Congress Hall soldier Shushannah Anderson heard about The Salvation Army's school for creative arts and discipleship in New York, she knew she wanted to be part of it.

"I have two big passions in life – performance and my faith," the effervescent 21-year-old says. "So when I heard about The Glory Shop I was instantly drawn to it because I had never seen theatre and discipleship brought together in that way. Actually I think I would have got on a plane the same day if I could have!"

Shushannah starts the 10-month program, being hosted by the Times Square Corps in the heart of New York City, next week, alongside Canberra Salvationist Hayley Paull.

The program offers performance studies alongside classes in evangelism, holiness, prayer and the Bible.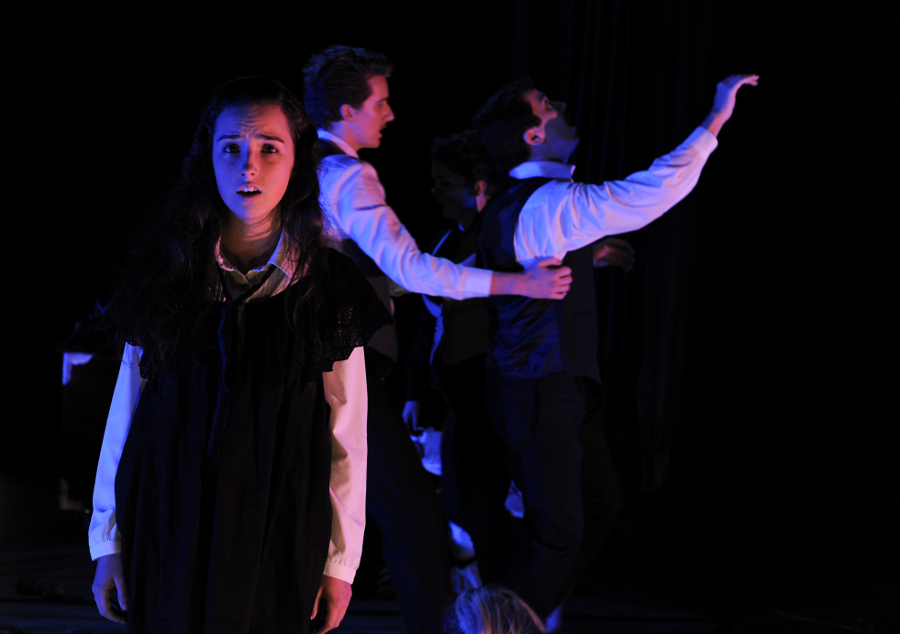 "Performance has always been a part of my story," Shushannah (pictured right during a theatre production) says. "I grew up doing ballet and lots of music, speech and drama, performing at church and shows all through school. I grew up in The Salvation Army and was involved in everything.

"When I finished school I didn't know what I wanted to do, but they say do what you love. So I did a Bachelor of Performance at AIM Dramatic Arts in Sydney. I am not sure what the future holds, but I do know that I want to be creative and be involved in performing arts –whether that is on stage acting or behind the scenes directing, writing or producing." 

Alongside her work in the theatre industry, Shushannah has been working part-time for The Salvation Army's Mission Resources department at Territorial Headquarters in Sydney.

It was a work colleague who suggested she apply for an Aged Care Plus Fellows Grant to help make her dream to study at The Glory Shop a reality.

"I feel incredibly blessed to have received the fellows grant, and I look forward to coming back and using my new skills in The Salvation Army here," says Shushannah, who co-ran the drama stream at The Salvation Army's EQUIP Camp (NSW & ACT) last year.

"I am hoping this trip will open and broaden my mind to what worship could look like when we apply drama ministry to it. But I am also interested in using theatre productions and films as tools for ministry."

Shushannah set up her own theatre company, Dream Plane Productions, with fellow AIM graduates last year, and is keen to explore how she might serve the theatre community.

"The performing arts is not an easy path to take so I would love to create a space to reach out to those in the industry." 


Another Aussie attending The Glory Shop is 18-year-old Hayley (pictured right), who has deferred her university studies in education to be part of the discipleship school program.

"I have been dancing since I was four. I fell in love with it and never stopped! I honestly cannot remember a time in my life where dance has not been present. I have been at Tuggeranong Corps all my life and my love of dancing translated into ministry in the form of visual worship at my corps when I was about 10 years old."

Hayley heard about The Glory Shop through her leaders at last year's EQUIP camp.

"When I read about it, I really felt God was calling me to just do it!" she says.


"What excites me the most is that I will be able to develop my art form right alongside developing my faith. Being able to study these two together is fairly unique and that's awesome. Also I think living in New York City will be an experience and a half."

"I hope that I will come out of this experience equipped to use my art form and my faith more effectively and be able to use this in a future career."