Dooralong outback mission promotes two-way healing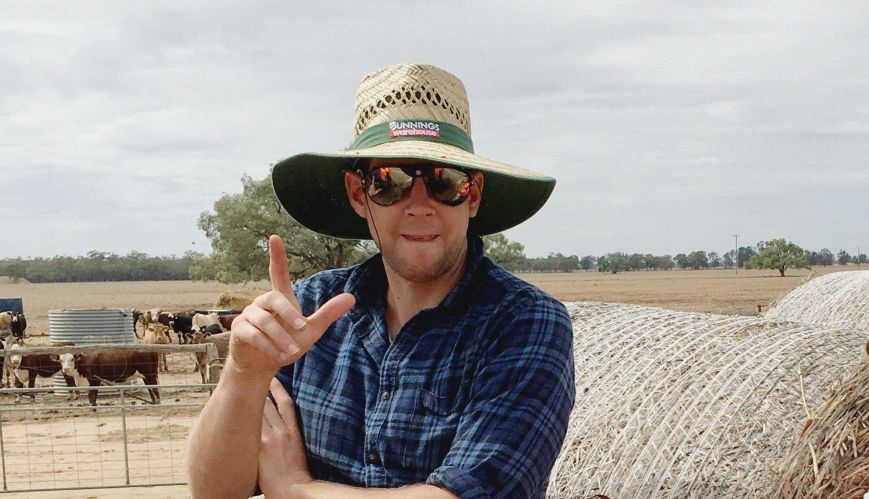 Dooralong outback mission promotes two-way healing
7 September 2018
Dooralong Transformation Centre participant, David, on the 2017 Mission Trip to Quambone in western NSW. He says it was a life-changing experience.
By Naomi Singlehurst

A team from The Salvation Army's Dooralong Transformation Centre is preparing to travel to outback NSW to assist struggling farmers.

Centre manager, Major Gavin Watts, said 16 participants of The Salvation Army's Bridge Program at Dooralong will travel to Quambone, north of Dubbo, from 9-14 September. They'll assist on a number of properties and be involved in fencing, sheep-work and general maintenance and repairs.

"It will be a really powerful week," said Major Watts. "We want to be able to help the farmers in a physical way so that they don't need to pay for any labour to come in and help them. Also for our men and women who are participating it will be a great experience to be able to give back to their community."

The trip comes on the back of a successful "outback mission" to the community of Quambone last year. 

David was among those who made the trip to Quambone in 2017, which he described as another part of his healing journey. On his way to Quambone, he was fearful of the unknown, but said after the experience he found, "I am closer to 'my brothers' (the others who went on the trip). I am grateful for what I have, and I know now that whatever work I'm putting in, there is someone out there working harder for less."

David's struggle with alcohol began early in life and stemmed from a feeling of alienation. "At a very early age I felt totally different," he said. "I remember being in primary school and feeling like I just didn't fit in and was awkward.

"I was always looking for the little tricks that would make me feel whole and help me fit in. Alcohol made that feel effortless."

However, the "special elixir" that lifted him up, soon threatened to destroy him. "I was a binge drinker,"he said. "I would drink so much once I took the lid off, it wasn't over until I was passed out, knocked out or locked up. The guilt and shame was incredible."

After a stint at Dooralong, David relapsed. "I could see no future and I wanted to end my life," he said. "I was so filled with brokenness and the darkness was so deep. I was as close (to suicide) as I have ever been, (and) I got on my knees and prayed. I was in such confusion, I said: 'I need to go back to Dooralong, Lord get me back there!'"

David's prayer was answered and he found himself back at Dooralong, successfully completing the program. "There was a lot in my past, but the slate has been wiped clean by Jesus,"he said.

Being part of the outback mission trip last year has aided in David's recovery, in particular a poignant moment one evening after dinner. "We were discussing a reading from the Bible - it was nice sitting back in the dark in the bush - and I felt the Holy Spirit among us that night," he said.

"A highlight was also remembering how much I love a good day's work, and that helping is healing." 

The group was hosted by Narelle and Robert Sinclair, who will again be opening their farm to the Dooralong contingent this year. When Major Watts first touted the idea of bringing recovery participants to Quambone to help farmers, the Sinclairs said they were very happy to host. 

"We decided we'd give it a go if it would help someone and it did," said Narelle. "It (the visit) has changed our outlook.

"Some of the boys that work with us came over one evening and had a barbecue with the fellas (from Dooralong). We were all sitting around and the blokes started to open up. Some of them talked about their struggles, their pasts and it made me realise that we're not that hard up. We've got a pretty good life after all!"

Narelle said this year, though, has been tough for many of their neighbours and friends and they're looking forward to having another visit from Dooralong.

"It is dry –v ery dry,"said Narelle. "We've been hand-feeding stock since February and there is nothing on the radar to show any rain."

The Sinclairs are fortunate to have some off-farm work and to have leased out parts of their farm. Without that income they say they would now be in "dire straits".