Drought response coordinator appointed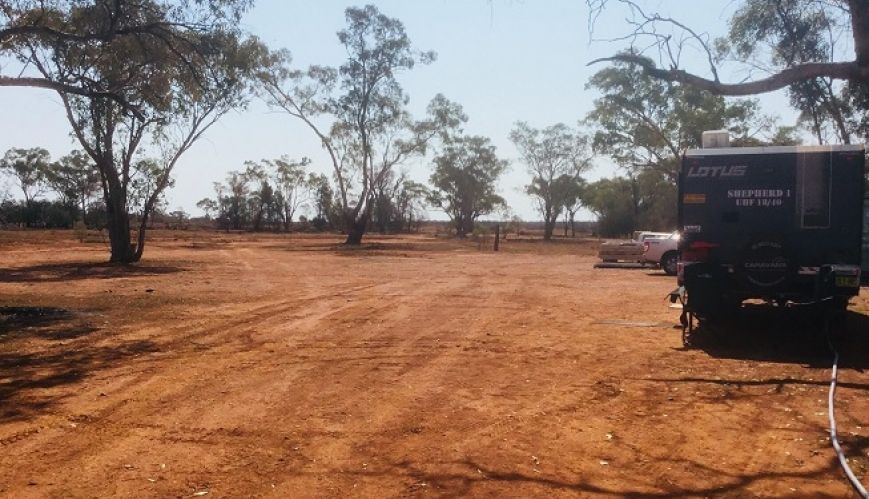 Drought response coordinator appointed
12 September 2018
"Shepherd 1", The Salvation Army rural chaplain campervan being used by NSW Central West rural chaplains, Captains Jon and Leah Belmonte as they travel to remote properties to support farmers during the drought.
By Lauren Martin
Major Robin Pullen, a Salvation Army rural chaplain based in Broken Hill, has been appointed to a six-month role as the Army's Drought Response Coordinator.
Major Pullen says the role takes a coordination approach to bring together drought relief being done by corps, chaplains and other workers in New South Wales, the Australian Capital Territory and Queensland.
Major Robin Pullen, Drought Response Coordinator.
"This includes working with other agencies as well to offer people affected by drought a wholistic response," she says. "For example, The Salvation Army assists individuals and families. We don't offer feed for animals because other agencies are doing that. We assist the farmers and others affected and their families, making sure they've got food on their table and can continue to live their life and support their farm."
She says the area around Broken Hill is bone-dry and farmers are feeling quite alone, with most of the media coverage on the drought centred on drought-affected areas closer to the coast. "People are doing it tough. It's really, really dry. There's just nothing here. Feeding the animals is their top priority and trying to source food is becoming very, very hard to do."
Her husband, Major David Pullen, is also a rural chaplain and says farmers affected are starting to run out of options. "They don't have options of where to send their cattle and sheep on agistments because the drought is so widespread. They don't have options on buying feed because it is so scarce. Now, because of the heat (it's heating up out here already) the evaporation is high. So they can't get feed, they don't have agistment options and water is scarce."
The situation in the state's Central West region around Nyngan and Cobar is similar. "You know when you go out and you see a dry paddock, and you see bits of dry stalky grass in it?" says Salvation Army rural chaplain, Captain Jon Belmonte. "Well, out here, we haven't even got that. It's just desert. The paddocks are just dirt with rocks on it. And it used to be all grass."
Captains Jon and Leah Belmonte have been visiting farmers west of Dubbo to offer practical, emotional and financial support.
"It's incarnational ministry," says Jon. "We stay in our van on the property, we have breakfast together, and we go out and do farm duties. I'm actually hand-feeding stock at the moment," with Leah adding, "At the moment on that farm I'm helping the farmer's wife with their newborn baby, who is only a few days old. The farm is usually attended to by both the husband and the wife who work as a team, so we are here at a good time to assist.
"We provide holistic care – practical, emotional pastoral and also financial support through The Salvation Army's drought assistance."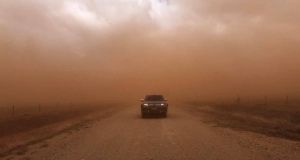 "The only storms out here are dust storms," says NSW Central West rural chaplain, Captain Jon Belmonte.
Recently, the Belmontes spent a weekend in Nymagee where they worked with the local Country Women's Association and Landcare network to meet with farmers who drove many kilometres in from their farms to see them and gain assistance.
"The farmers are a pretty stoic bunch and a pretty hard bunch, but under that is so much stress. They're working from dawn until 10 at night. If they're not feeding animals by hand they're trying to source water and pump water out of whatever they've got left in their dams," says Jon.
"They do feel a bit forgotten way out west," he says, because most media attention has been centred around major rural and regional centres. "People are just hoping it's going to rain tomorrow."