Still Others gets off to inspiring start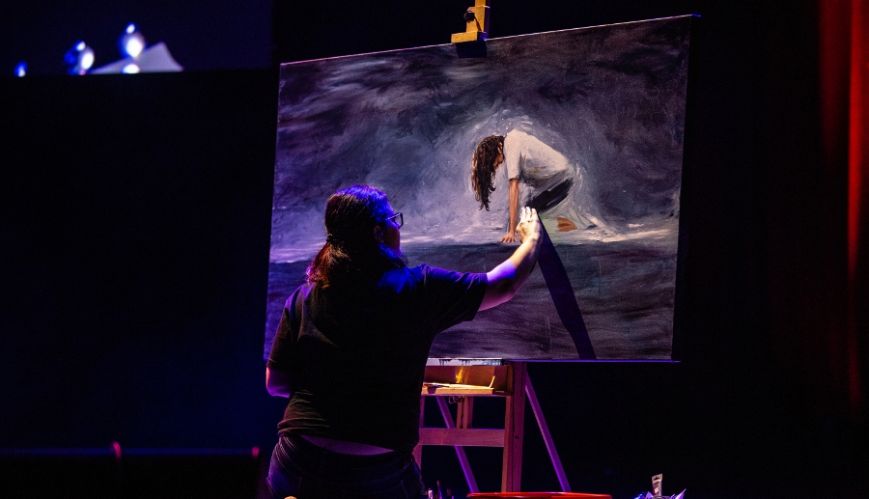 Still Others gets off to inspiring start
28 November 2018
Craigieburn Corps Officer Captain Jo Brookshaw painted an image of surrender during the first public event of Still Others tonight. Photos: Matt Holliday
By Laurie Robertson & Simone Worthing

The challenging and uplifting first public event of Still Others on Wednesday night – "Our Purpose Together"– well and truly lived up to its title. The event challenged those gathered to focus their hearts and minds on Christ to inspire and motivate The Salvation Army's mission.

Held in the Melbourne Convention Centre, all aspects of the event meshed together to facilitate dynamic Holy Spirit-led connection to the heart, mind and spirit. From the interactive prayer spaces, painter, music and songs through to the spoken word – the pre-eminent themes were seeing as the Almighty God wants us to see combined with transformational, practical action.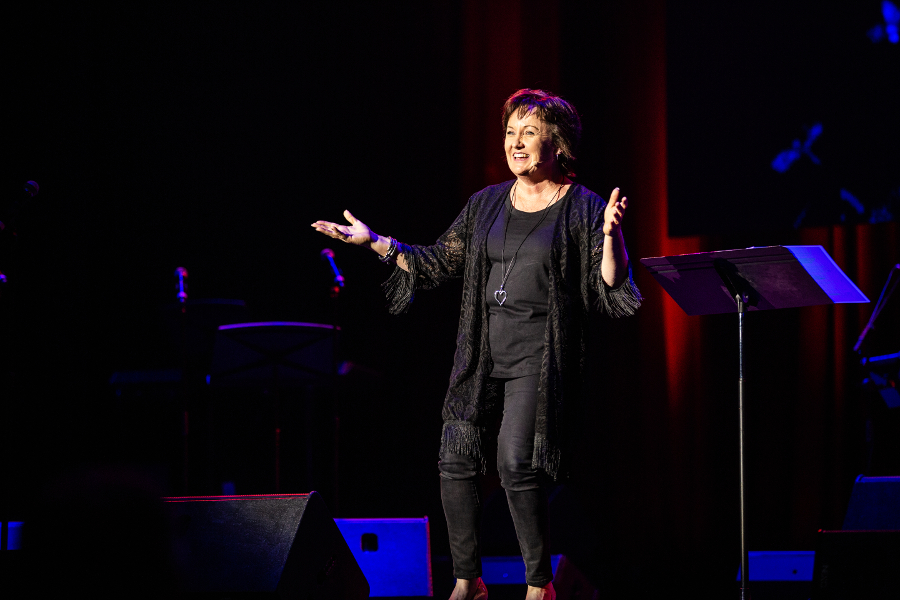 Keynote speaker, Karen Wilson (pictured right), the Director for Strategic Relations for Transform Aid International – the parent company of Baptist World Aid – connected deeply with those present as she engagingly challenged everyone to live life to the full with Jesus at the centre.
'When God calls you he equips you. He is looking for people who are willing to be changed so that the world can be changed,' she said.
Quoting Catherine Booth, Karen reminded us that we are not here for ourselves but for others - the world is waiting and we have to disturb the present to improve the future.
She said that The Salvation Army is ideally placed to be used by God to play a key role in bringing God's transforming kingdom to Australia.
Karen highlighted that for to this happen it is vital that we all see things differently by lifting up our eyes and joining God in his view just as others have done in the past - specifically noting the examples of Elisha and Ananias. We have to see people differently, she emphasised.
Along with seeing differently, Karen noted that we need to act differently. Quoting Salvationist Danielle Strickland, Karen challenged the audience to live what we have already learnt, to stand up, get ready and go - making what God wants, at the heart of our living.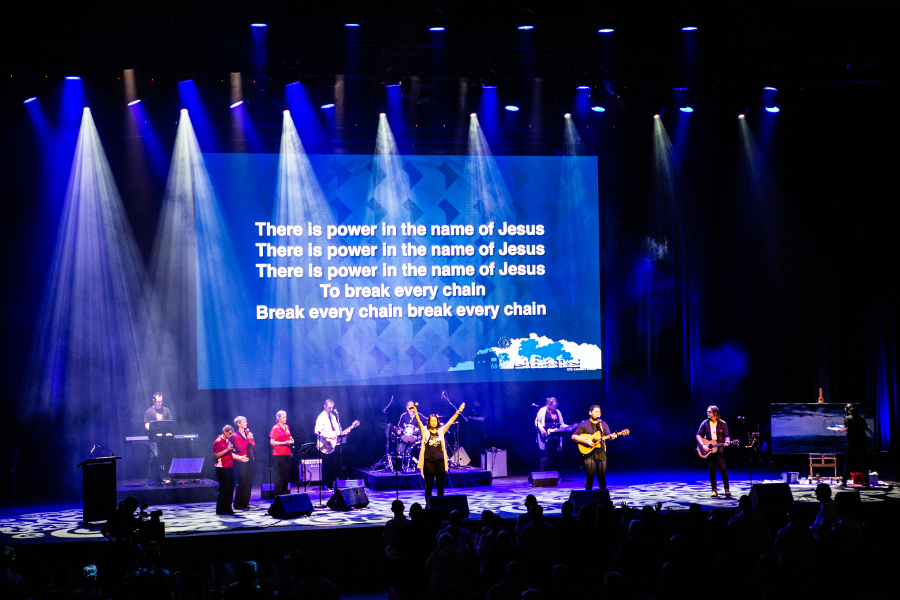 As she concluded, Karen, with deep feeling, spoke out The Salvation Army Australia vision statement - Wherever there is hardship or injustice Salvos will live, love fight alongside others to transform Australia one life at a time, with the love of Jesus - and told those gathered that she is signing up to this, alongside all Salvationists.
The overwhelming majority of the congregation stood in response to a call by Karen to do whatever God wants of us to transform Australia - asking God to touch our eyes, to enable us see people differently and to actively reach out in love no matter the cost.
Louise Mathieson, Queensland Divisional Worship Arts Coordinator and organiser of the event said
"This is the moment to prepare our hearts and minds to hear what God has to say to us, His Salvation Army. We've gathered to praise Him, worship and adore Him - and I pray that above all we will listen to Him and seek Him with all our hearts".