Eva Burrows College appoints new head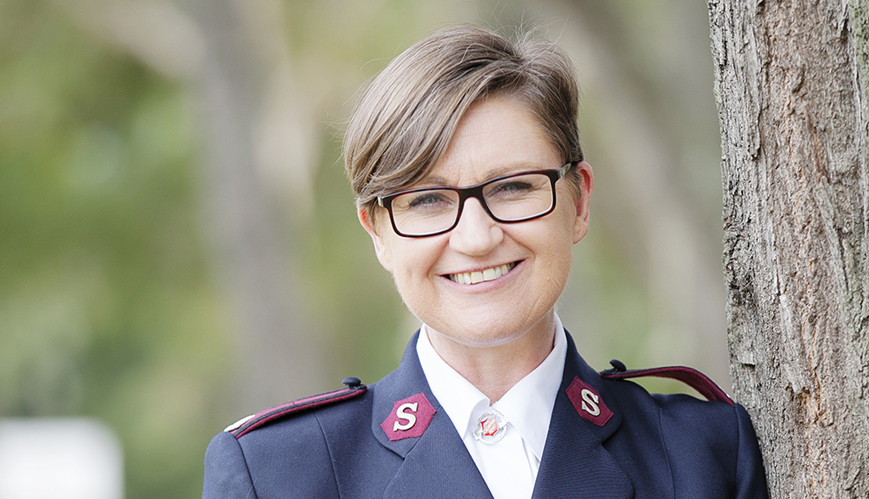 Eva Burrows College appoints new head
25 January 2019
Major Deborah Robinson brings a wealth of academic experience into her new role as head of Eva Burrows College, based in Melbourne.

By Jessica Morris

Major Deborah Robinson has been appointed as Head of Eva Burrows College, The Salvation Army's national college for the new Australia Territory.

Formerly the Assistant Training Principal and Academic Training Officer at the School for Officer Training in Sydney, Major Robinson has moved to Melbourne to oversee the five streams of the college – Officer Formation, Learning and Development, Vocational Training, Higher Education and Support Services.

"I'm excited about coming alongside people right across The Salvation Army and helping empower and encourage them in their ongoing learning and development," Major Robinson said.

"Eva Burrows College wants to be a central place where people can come for their learning and development needs."

As part of her role, Major Robinson will head a national team of education and learning specialists who will ensure the college continues to be a primary establishment for excellence in education and training across Australia.

She will continue the college's work with the University of Divinity, aiding Salvation Army officers, staff, volunteers and external students through higher education, vocational training and workplace learning opportunities.

A Salvation Army officer for more than 20 years, Major Robinson has a Bachelor of Theology from Booth College in Sydney, and is completing her Master of Arts in Leadership at Asbury Theological Seminary in Kentucky, USA. She is known for her collaborative leadership style and passion for teaching and preaching.

"At EBC our desire is to build capability and capacity, so that wherever there is hardship or injustice, Salvos will live, love and fight alongside others to transform Australia one life at a time with the love of Jesus,"said Major Robinson, echoing the Australia Territory's vision statement.