Salvationists respond to Christchurch mosque attacks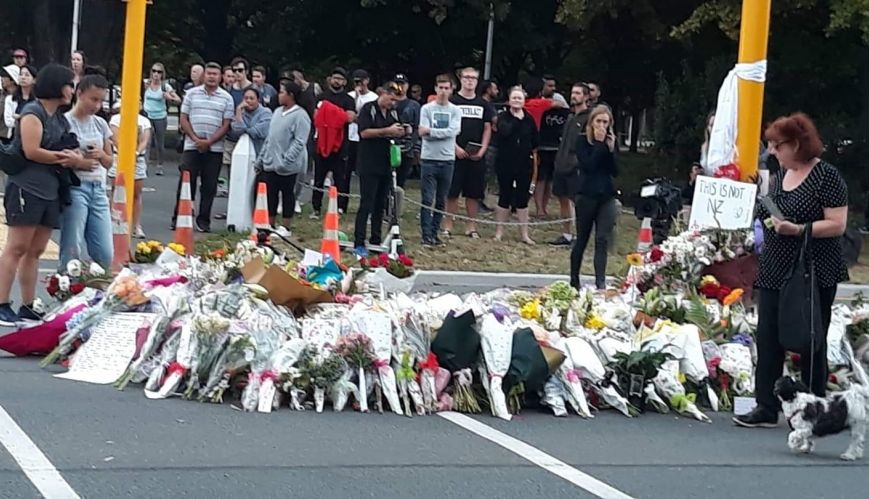 Salvationists respond to Christchurch mosque attacks
18 March 2019
The Salvation Army in Christchurch, and beyond, is playing an active role in assisting people processing personal reactions to the tragedy. Photo: Major Christine Ivers.
The Salvation Army in Christchurch, New Zealand, is providing comfort, support and transport in the wake of the mass shootings at two mosques in the South Island city on 15 March, which claimed at least 50 lives.
A number of corps across the city have opened their doors, with Salvation Army personnel making themselves available to anyone needing to connect in order to process personal reactions to the tragedy.
Salvationists from Linwood Corps, situated very close to the mosque where the second attacks took place, are maintaining a presence outside their building and are connecting with members of the public who are entering the restricted zone to pay respects.
Sydenham, Rolleston and Christchurch North corps members are offering support from within their buildings. Rolleston has also made available a room to support the response of the local school counsellor.
Australian officers and Southern Division leaders, Majors Earle and Chris Ivers, together Christchurch City Corps Officers, Lieutenant-Colonels Gordon and Susan Daly, have also attended the location close to the Christchurch mosque where public expressions of loss are being made via floral tribute.
This informal expression, simply providing a 'presence of The Salvation Army', has been well received as numerous people chose to engage in conversation and reflection.
Some limited radio and print media engagement with the divisional leaders has also occurred due to the high presence of media outlets at that location.

Captain Lindsay Andrews, Divisional Emergency Services Coordinator, after a request from Christchurch Airport Authorities and in consultation with Chief Family Liaison Officer within the Police, will coordinate an increased presence of Salvation Army personnel at Christchurch Airport.
This response is with the view of providing culturally sensitive support to persons, including family members of the deceased, arriving in Christchurch.
It is likely that this response will continue for the coming week.
For news updates, click here.