Salvo trio branded 'the latest sound' in worship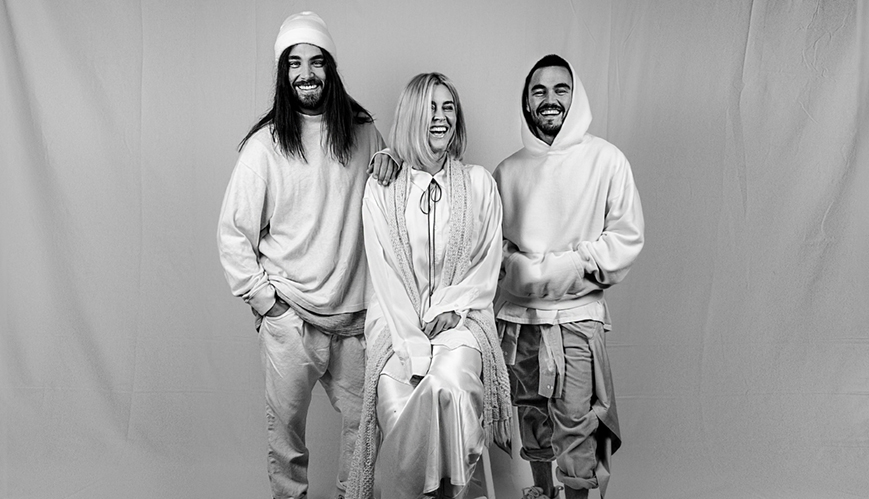 Salvo trio branded 'the latest sound' in worship
14 May 2019
Newcastle pop worship band VERSES – Luke, Jess and Joel O'dea – is rapidly spreading God's Word through music.
By Jessica Morris
It's been four years since pop worship band VERSES set out to create the 'modern day memory verse' through song.
Branded as Australia's "latest sound in worship", the trio from Northlakes Salvos in Newcastle are redefining the way people engage with God's word.
Comprised of brothers Joel and Luke O'dea, and Jess Clayton O'dea (Luke's wife), VERSES has appeared at major Christian music festivals across the United States over the past three years, and their mission to share God's word is as evident as ever.
"I think people open up quicker because we are Aussies. There's certainly an element [that] we are different to a lot of people," laughs singer Joel O'dea.
As the main songwriter, Luke is constantly wrestling with the weight of God's Word and the band's creative expression – and it seems to be working.
"We really try to understand the context of the verse ... [and] what it's trying to say and communicate," he said. "And once we feel we have a grasp of the context, we use the song to say that."
"[Singer] Jess helps a lot in that, as she a great understanding of theology."
Joel and Luke have strong Salvation Army connections in their family. Their grandparents were officers, their mother was an officer and now their parents oversee Northlakes Salvos. Joel, Luke and Jess have been involved in the worship band at Northlakes for a number of years.
In recent times, VERSES has scored major Christian media coverage with their version of Cory Asbury's "Reckless Love," and latest single "Neighbour", which, coincidentally, was also recorded to support The Salvation Army 2019 Self Denial Appeal.
Following their EP "Chapter 1" in 2017, the band gained the attention of a record label in Nashville, Tennessee. While still independent, it garnered them an ongoing touring contract, seeing them feature in the same festival line-ups as Toby Mac, Aussie duo for KING & Country, and iconic bands like Casting Crowns.
To date their music has been streamed online more than 1.26 million times, yet success for the group is less about accolades and more about obedience to God.
"It's not about us, it's about God," says Joel. "So for me, personally, the definition of success and what that looks like has definitely changed."
VERSES has spent more than 40 weeks on the road over the past three years, and it looks like they'll live out of a suitcase for most of this year as well. Considering Joel was recently married, this takes an even greater toll on the group. But it's their determination to obey God's calling that keeps them focused.
"I feel like God could have picked anyone more talented than us [to do this], but he looked across the earth and saw three willing hearts," said Jess.
"As long as we keep saying 'Yes', I think God will make a way."
Download VERSES music for free at Versesmusic.com/music. Watch their video clips at their VERSES YouTube channel.
Listen to the interview with VERSES in the Between You & Me Podcast hosted by Jessica Morris.