You are here:
Home › News › 2019 › 08 › 05 › Anniversary Celebrations Include Salvation Army Impact In Allora
Anniversary celebrations include Salvation Army impact in Allora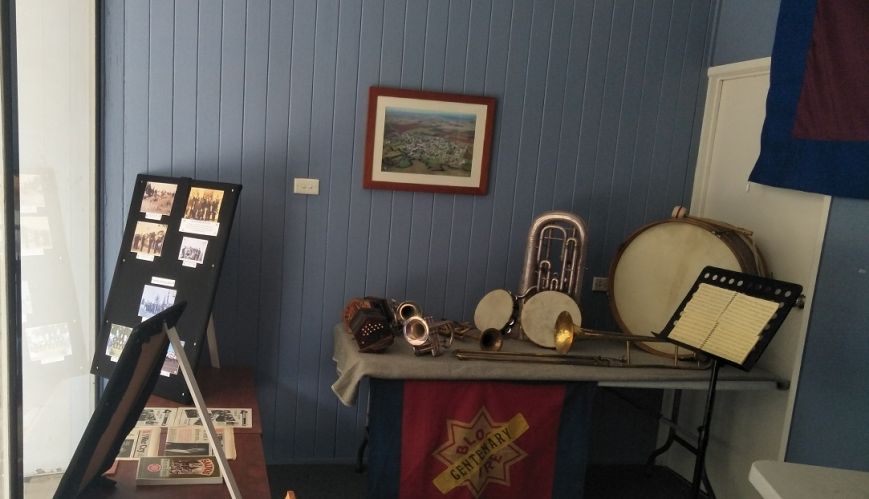 Anniversary celebrations include Salvation Army impact in Allora
5 August 2019
Robert Marshall developed a historical display of Salvation Army instruments, books and memorabilia to showcase its presence and impact in the town over many decades.
By Garth Hentzschel and Simone Worthing
The role of The Salvation Army in the small Queensland town of Allora was on display during the recent 150th celebrations of the town as a municipality.
Robert Marshall has played a key role in the town.
Salvationist Robert Marshall had developed and set up a Salvation Army historical display in the window of one of the shopfronts that included old band instruments, timbrels, photographs, books and flags.
Additionally, he led an "Anzac-like" service during the celebrations that honoured those from Allora who have fought in all wars.
Robert also played an integral role representing The Salvation Army on the organising committee for the 20-21 July weekend.
Since 1916, The Salvation Army has always played a role in Allora, 160km south west of Brisbane – both as a corps and as a leader of the town's annual Anzac Day service.
The town's historical society had specifically asked The Salvation Army to play a part in the celebrations.
"People wanted us to be involved in the day because The Salvation Army was in the town for such a long time – from 1888 until 1952," said Robert.
"The Army has also been represented at every Anzac Day ceremony from the commencement of the town's commemoration of the day."
The display was easy for passers-by to see.
Robert, who lives at Stanthorpe, 100km south of Allora, and attends the Southern Downs Corps at Warwick, has been part of The Salvation Army and Allora's Anzac Day service "for more than 50 years". This includes participating in the 9.30am service at the local cemetery and leading the march to the town's cenotaph.
He plays the euphonium in the band, and can also play the cornet, trombone and tenor horn.
Robert is also the Corps' historian and treasurer of the Brisbane Chapter of The Salvation Army's Historical Society.
The Governor of Queensland, Paul de Jersey, officially opened the celebrations. These included a parade, display of vintage vehicles, the opening of the newly-refurbished historical society building, and historical re-enactments.