Got an idea? Then let's hear about it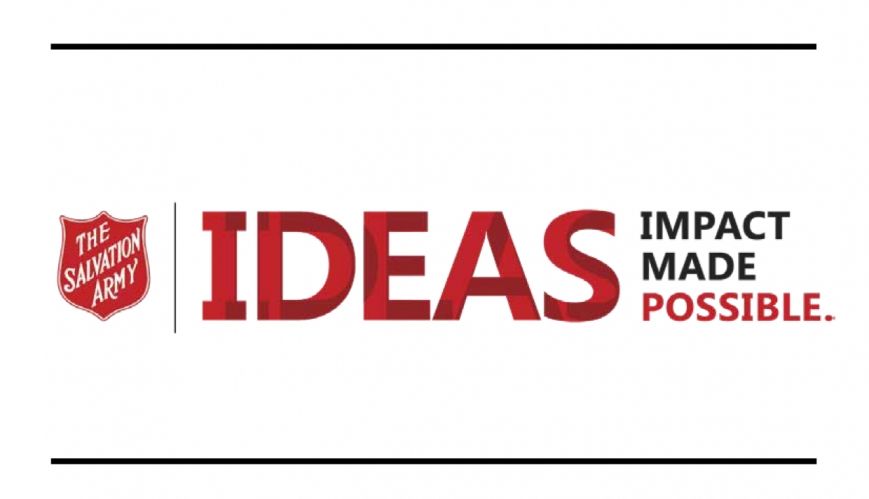 Got an idea? Then let's hear about it
10 September 2019
By Lauren Martin
Well-known UK Salvationist Phil Wall once said, "The Salvation Army was raised on a diet of faith-filled risk and outrageous innovation." Reflecting this statement, the Army in Australia has developed an 'Ideas' platform to nurture, grow and support innovation across the territory.
Launching on 16 September, 'Ideas' will be an open crowdsourcing website that enables transparency and idea-sharing. Anyone can submit an idea, vote on ideas, comment on an idea or subscribe to an idea.
"Innovation starts with great ideas," said Chief Secretary Colonel Mark Campbell. "Salvos Ideas is a new ideas-sharing platform where everyone has the opportunity to help shape the future of The Salvation Army by taking your great ideas from ideation stage through to implementation. 
"We need people who have an idea that can impact their community, corps or workplace to bring their ideas and submit them on the ideas platform. We then need everyone else to come and help develop these ideas by voting, commenting and subscribing. Great ideas need for everyone to be involved. The ideas that achieve the greatest support through voting will then progress to the next stage of development called the 'redemptive design lab'.
"That's where you will partner with the Salvos 'Ideas' team to quickly and effectively develop a strategic and viable and sustainable model to implement your idea."
The Ryde idea
Ryde Salvationist Nathan Moulds took part in a trial of the redemptive design lab after he and a team from his corps and the local Minister's Network submitted a proposal to The Salvation Army Innovation Grant scheme earlier this year. Their idea was to pioneer a piece of research titled 'How the Church can engage with vertical villages' – communities that live in high-rise apartment buildings.
"You don't have to look too far on the horizon now and you see one thing, and that's cranes," Nathan said. "Cranes are constructing high-rise towers all across the city and from our experience living and working and ministering in the Ryde context, which has undergone enormous densification, some of the strategies around engagement and outreach that we have been used to and are more confident with, aren't necessarily going to work for engaging these emerging 'vertical village' communities."
Nathan said being invited to take part in the redemptive design lab trial was helpful in fine-tuning the original idea.
"It helped to deepen the idea and helped us to expose the different threads of it. Because with our idea there's kind of the one big idea, but then there are lots of little pieces to it, and kind of each of those are their own pieces of work.
"That was really, really, helpful. It didn't change the original idea, but it certainly helped to deepen it and it helped to untangle it and see the different avenues that we can take it."
Nathan said he's excited to see The Salvation Army investing in a transparent and inclusive process for innovation. "I think it's great to finally have an accessible and open platform for innovation in The Salvation Army. I think in the past it's been something that's been based on the luck of who is in leadership in your context, your division, how good you are at communicating your idea, or who you know!
"I think the Ideas platform is a really great start to try and reignite and recapture that entrepreneurial spirit that is in the DNA of The Salvation Army."
The Ideas website will be launched on Monday 16 September, so Salvos are being urged to get their 'thinking-caps' on, jump on board to submit ideas or take part in different challenges where ideas around a certain theme are requested.
"The Salvation Army in Australia has been through a period of change, which has set a solid foundation to enable innovative thinking and implementation," said Mark. "Innovation will be the fuel to help us define and shape the next chapter of our movement."