Lunch by the lake brings Ararat community together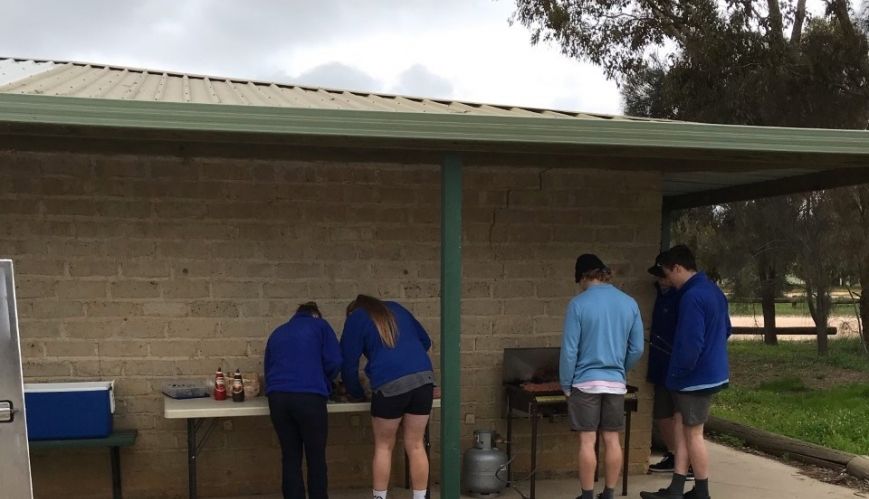 Lunch by the lake brings Ararat community together
18 September 2019
Students from Ararat Marian College prepare lunch for people experiencing homelessness around a lake near Ararat. 
By Jessica Morris
A "divine opportunity" has done more than just connect Ararat Salvos to a local high school – it has brought together the homeless community.
A partnership with Ararat Marian College started when Ararat Corps Officer Captain Lynne Turnbull and Ministry Assistant Sandra Pickens were invited to the school to speak about homelessness.
At the end of the presentation, students asked Lynne and Sandra how they could help the homeless people in the region of south-west Victoria.
"So, we took 12 senior students to a lake outside of Ararat where a number of homeless people stay," Sandra said. "We set up the emergency trailer and put on a free barbeque, tea and coffee. 
"We didn't know what to expect, not even sure whether anyone would come. Well, God is amazing and it was certainly a divine opportunity. The weather was absolutely freezing and yet people just gravitated to us."
People living rough around the lake not only connected with Salvo workers and the school students, but some of them met each other for the first time at lunch. 
"They had never met each other, and when we left they were talking together," said Sandra. "The teacher was blown away that these people had not only talked with the students but shared their stories with each other, creating a unique community."
The students used the experience as part of their VCAL (Victorian Certificate of Applied Learning) studies, not only learning about homelessness in the region but also contributing to the Salvos emergency work.
Ararat Corps, and nearby Stawell Corps, have leapt at other recent opportunities to educate students about homelessness, particularly with their own generation.
Ararat High School and Stawell High School are partnering with the local Salvo Thrift Shops to give students a greater understanding of the different needs in their local community.
"It's all about connecting the community so people understand homelessness," Sandra said.