Breanna has helping the homeless all sewn up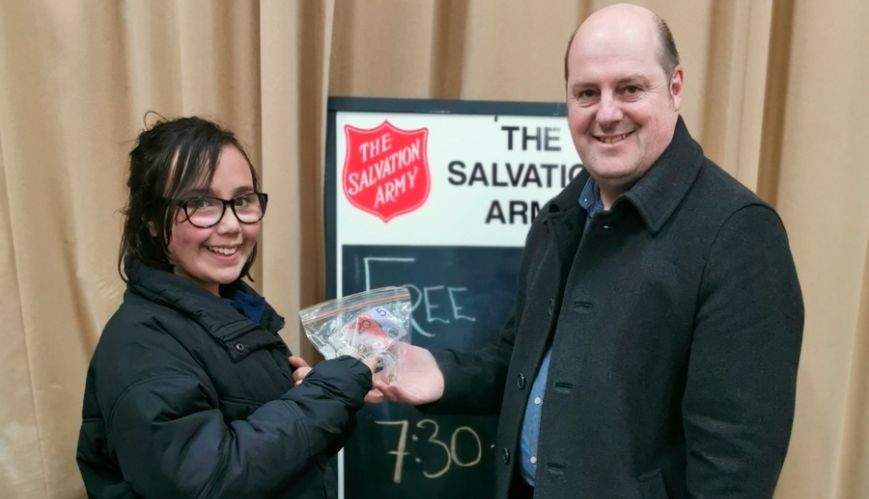 Breanna has helping the homeless all sewn up
11 October 2019
Breanna Van Run raised money for Salvation Army homelessness support programs by making and selling scrunchies.
By Lauren Martin
After seeing people sleeping rough on the streets of Melbourne, an 11-year-old girl from Warrnambool in coastal Victoria decided she needed to do something to help.
Breanna Van Run had learned to make scrunchies, a popular hair accessory, with her mother earlier this year. After returning from her trip to Melbourne, she said she kept thinking about the people experiencing homelessness that she had seen.
"I felt a bit bad for them and I wanted to help them," said Breanna. So, she suggested to her mum that she sew scrunchies and sell them "to give the money to homeless people".
"I did the work on the sewing machine and cutting the fabric, and mum did the putting the elastic in and making it stretchy," she said.
The whole process took about three months, with Breanna diligently making scrunchies and her mother selling them for $3 each at the local child-care centre where she worked, with a commitment to donate $2 from every sale to homelessness support services. In the end, they raised about $90.
"I was very proud," said Joycelyn, Breanna's mother. "She suggested it and I thought it was a really good idea."
Breanna attends Warrnambool Salvation Army's Just Brass program, playing the trumpet. The corps holds a weekly community breakfast the morning after Just Brass practice, so children attending see the hall set up for it and sometimes ask questions about what it's for.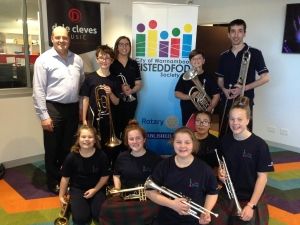 Just Brass conductor, Lindsay Stow, is also the manager of SalvoConnect Western, The Salvation Army's Homelessness Support programs in south-west Victoria. He has been able to speak to the Just Brass kids about how The Salvation Army helps people experiencing homelessness locally through the breakfast and in other ways.
For Breanna and her mum, The Salvation Army was an obvious choice to donate the money raised from the sale of the scrunchies.
Lindsay said he was surprised and delighted when Breanna presented him with the donation.
"She and her mum came up to me after rehearsal and she had this little bag of money," he said. "I was absolutely blown away to think that a young girl would, of her own initiative, come up with this idea."
SalvoConnect Western had just purchased a number of 'street swags' to give away to people experiencing homelessness in the local area and the money will be used to fund those. "I feel really good about that," Breanna said.
And Breanna is urging other young people not to feel helpless when faced with social justice issues that they feel strongly about. "I think that everyone should do what they need to do," she said.