Erbachers leaving a legacy of worship through writing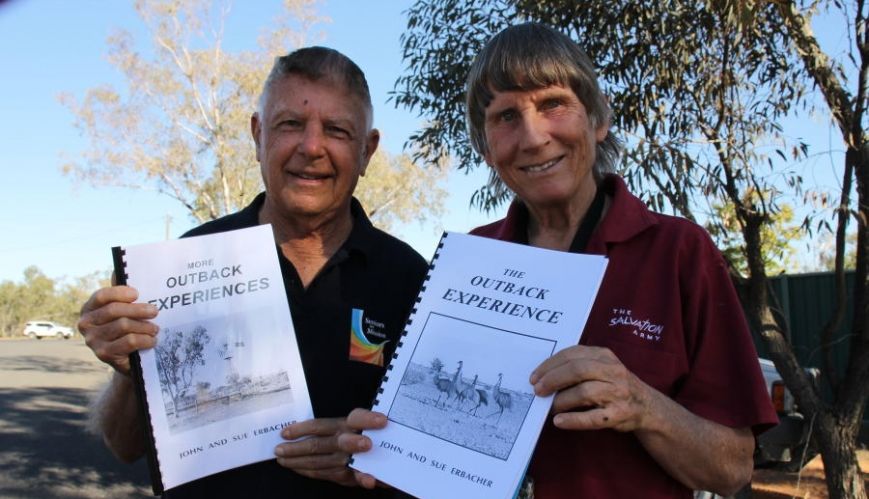 Erbachers leaving a legacy of worship through writing
21 October 2019
Over the years, John and Sue Erbacher have written and published nearly 100 books
By Kevin Elsley
John and Sue Erbacher, Salvos at Hervey Bay in Queensland, are involved in many areas of corps life. But their broader ministry, creating films and publishing books, showcases their love of creation and God's protective care over them.
The couple's film and book writing interests began in the 1970s. Over the next decade, they produced a number of 16mm documentary films that they used as educational programs in schools.
When the Erbachers' filmmaking efforts came to the notice of Cambridge University Press they were asked to write a book based on the films. Hesistant at first, they were convinced to write two books for Cambridge, and then a third about rainforests. That opened the floodgates. John and Sue acquired a love of writing, which eventually grew to a series of seven hardcover books and to date a total of 94.
Subjects covered by their writings are the environment, local history of the Hervey Bay/Fraser Island area and their own adventures around Australia. Their environmental books describe how different ecosystems operate, others detail the lives of animals, birds, insects and marine life, plus books that record and preserve local history.
The authors refer to one book in particular, Lost in the Mangroves, that tells how God answered their prayers when they were lost – hopelessly lost, they recall.
"Writing books gives us the opportunity to talk to people about how God has answered our prayers, saving our lives in different dangerous situations," says John. "Without God's protection, we would not be here today."
The Erbachers have been retired for the past six years and have published three more books during that time, but now they feel their writing days are concluding. "Retirement is a busy time of life for us," says Sue.
At Hervey Bay Salvation Army they are involved in Home League, Bible study, playgroup, prayer meetings and Cafe Connect.
They recently toured the Queensland Outback as part of a mobile mission with Salvationists, but instead of writing a book about experiences along the way, they prepared a report for their corps sections and produced a 'Creative Memories' keepsake book.