Salvos partner with Surrender Conference in Perth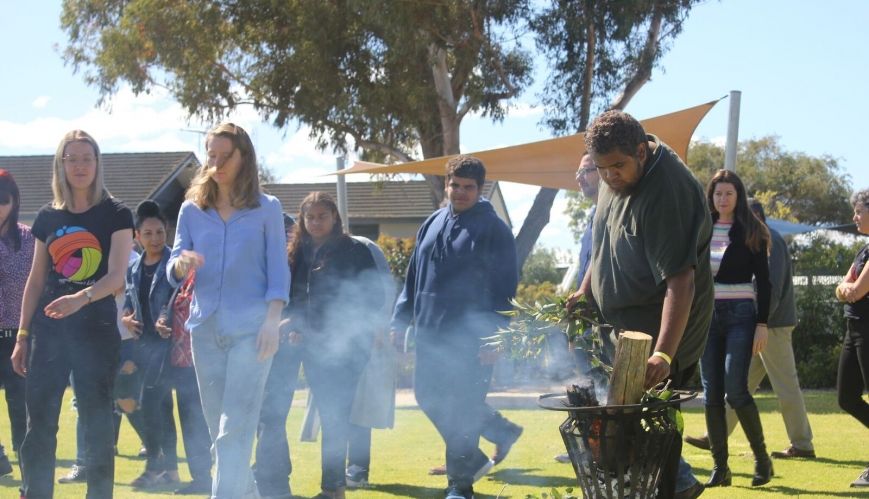 Salvos partner with Surrender Conference in Perth
25 October 2019
The Surrender Conference, which is committed to raising awareness around social justice issues, was held for the first time in Western Australia last month. 
By Jessica Morris
Salvos in Western Australia are being encouraged to pursue avenues of social justice after grassroots conference Surrender held its first-ever event in Perth.
Beginning in Melbourne a decade ago, the move to Western Australia enables the Salvation Army to continue a six-year partnership with the conference that focuses on challenging Christians to follow the radical call of Jesus to the margins.
"The priority of this year's theme was listening to Aboriginal voices," says Lieutenant Simone Smalley, Corps Officer at Heathridge, Perth. "Of the 120 attendees, 50 were First Nations people. They were given a voice through the entire day – that was just remarkable. The focus of the event resonates so well with The Salvation Army's commitment to reconciliation and working for justice." 
A variety of denominations were represented at the event held at Lake Gwelup Christian Church in September. 
Simone sat on the Surrender Perth19 organising committee along with Auxilliary-Lieutenant Daniel Smith, a chaplain at Crossroads West youth and adolescent services. A handful of Salvation Army officers from across Western Australia attended, and a Salvation Army Emergency Services team participated in catering.
"Their giant truck was out the front," said Simone. "It's so good to see just how active so many people are in that space. People consider us to be active in social justice, but we don't come close in activism like other denominations here in WA," she said.
Salvos across the country engaged with Surrender Conference in Melbourne earlier this year, and many attended the Adelaide conference earlier this month.
"Our gatherings amplify the voices of the margins, motivate Christians to respond and take action, and we do this in partnership with Aboriginal and Torres Strait Islander peoples," said Surrender director Charlene Delos Santos. 

Simone said she looked forward to The Salvation Army in Western Australia being more involved with Surrender Conference in 2020. 
"I would love people to catch a vision of what it means to move our faith so it is outworked as social justice. I would really love for us to bring subject matter experts for breakout sessions," she said. 
"Moving our charity to a justice model is so integral to the Gospel – it's in our mission intentions. I would love people to experience what I did at Surrender and how transformative that is."