When God does something unexpected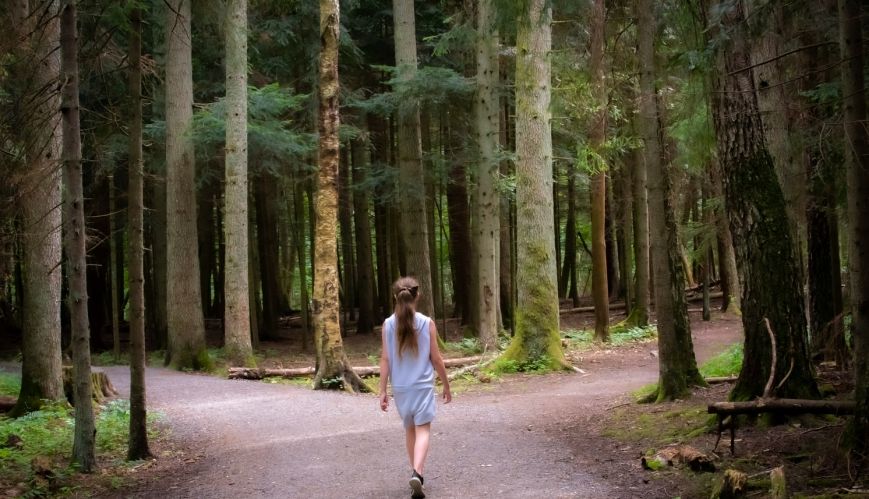 When God does something unexpected
4 December 2019
God often breaks through our every-day life to bring hope, joy and life where we least expect it. The challenge is seeing this and responding.
By Major Jo-anne Brown
It was an ordinary day, in an insignificant town somewhere in the Roman Empire. For centuries, people had been talking about a Messiah, and now there was a real longing for peace, prosperity and political independence. But there was no sign of anything likely to herald this kind of change – or bring an end to the oppression that people were experiencing. Life simply went on – and mostly, nobody really talked about ancient promises and long-held hopes anymore.
People continued to fish, to press olives, to build homes, to fetch water from village wells – and occasionally, in their songs, and in their stories, there was a reminder that perhaps, one day, it might be different. Young girls dreamed of marriage and children, as they went about their daily tasks.
Miryam, (the Hebrew Old Testament version of Mary's name) like any other girl in Nazareth preparing herself for marriage, was doing what she normally did each day – perhaps she was washing, or sweeping out the house, or minding the younger children. Perhaps it was evening, or early morning before anyone else had stirred in the house. Perhaps she was thinking of her betrothed, the man she was engaged to marry. There is much we don't know about Miryam's life – only that it was suddenly and extraordinarily interrupted.
In the midst of an ordinary day, or evening, or in the middle of the night (we don't know exactly when) – an angel appeared! This in itself would have been startling. It was certainly no ordinary occurrence, and while the angel spoke words of encouragement, it was still enough to leave Miryam feeling greatly troubled. Or "thoroughly shaken", as we read in The Message (Luke 1:29).
The angel, however, went on to say something even more startling! "You're going to become pregnant, Miryam, and the baby you bear will be the Son of God." This was definitely not part of the plan! Not part of Miryam's plan for her life, not the plan of her betrothed, and certainly not the way her parents had planned for things to be. This would throw everything into confusion!
Miryam didn't even know how this was possible, but the messenger from heaven assured her it was – and that it would be happening pretty much straight away.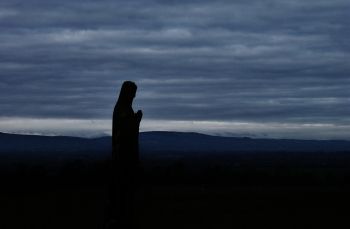 Responding to the unexpected. Photo by Alex Gindin on Unsplash
What went through Miryam's mind? Did she think of Joseph and his reaction? Did she wonder what her parents would say? Did she cringe at the thought of the neighbours noticing her growing belly? Did the thought of public disgrace and humiliation terrify her?
Whatever her thoughts and feelings, Miryam's response was simple acceptance: "Let it be with me just as you say" (Luke 1:38 MSG).  We catch a glimpse later, as she greets Elizabeth, her older relative also unexpectedly pregnant, of the joy and hope that has filled her when she bursts into song: "I'm bursting with God-news; I'm dancing the song of my Saviour God". (Luke 1:46-47 MSG).
Miryam's song is a recognition that God was breaking through all the injustice and oppression of the Roman world, that he was bringing deliverance to his people, that there was freedom and hope for the hungry and the humble – not just in her time, but for all times to come. Her words reflect her deep understanding that God was intervening in history and bringing to fulfilment all he had ever promised. 
She understood that no matter what it looked like, she was not just a young girl, from an insignificant town, who was unexpectedly pregnant before she was married! She understood that something extraordinary had broken through her ordinary every-day life – and that that something would completely change the world.
She went to the one person she knew who would understand – Elizabeth. Elizabeth, expecting the totally unexpected: a baby in her old age. Again, this was God doing what God does – breaking through the ordinary and bringing life, hope and joy where it is least expected.
When you experience God breaking through in unexpected ways, when your plans for your life, even just your plans for the day, get thrown into disarray because God is doing something different to what you expected – may you be able to say with Mary: "Let it be with me just as you say".
May you too be filled with rejoicing as you sing: "I'm bursting with God-news; I'm dancing the song of my Saviour God".
May you too recognise that through you, God is doing "exactly what he promised" (Luke 1:55 MSG).