A grandmother's hope for her 'little miracle man'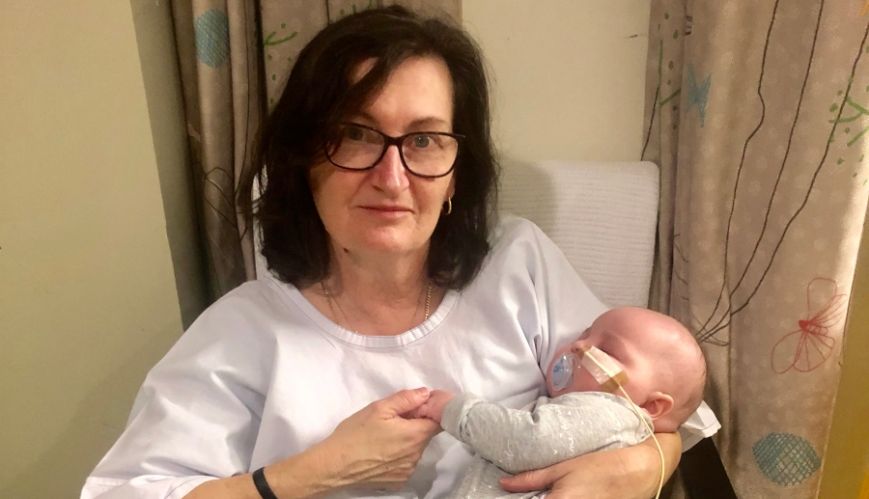 A grandmother's hope for her 'little miracle man'
11 December 2019
Major Carolyn Harmer with her grandson, Antonio Harmer, in the Royal Melbourne Children's Hospital.
By Jessica Morris
Major Carolyn Harmer never imagined her grandson, Antonio, would return to hospital just weeks after he entered the world. But when the two-month-old couldn't overcome a high fever, Carolyn says God began revealing hope in unexpected places.
"Initial blood tests revealed we were dealing with something much more serious than just a fever," said Carolyn. "Antonio's liver function was poor, and every aspect of his blood was dangerously low. To say the doctors were alarmed is an understatement."
Carolyn and her husband Major Bruce Harmer moved to Melbourne earlier this year to take up new appointments, Carolyn as Honoured Friends Coordinator in the Melbourne-based Wills and Bequests department, and Bruce as Public Relations Secretary for Victoria.
But their world was turned upside down when their son Dylan's little boy, Antonio, began his life-threatening battle a few months later.
After a series of tests, a diagnosis in June revealed Antonio had Hemophagocytic Lymphohistiocytosis (HLH) – a disease where cells in the immune system become overactive and cause inflammation. Antonio's immune system was turning on his tissues and organs and treatment was brutal.
Over the next four months, Carolyn watched her grandson undergo chemotherapy, steroid injections and other invasive treatment. When his health took a turn for the worse days before a bone marrow transplant, doctors discovered the HLH was back – and this time attacking his brain. The medical team expected Antonio pass away within a week.
Carolyn and her family needed a miracle. Yet even with a nursing background and as a person of faith, she struggled to see a solution.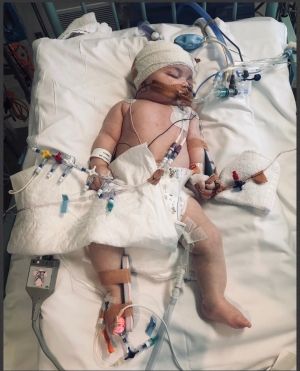 "Throughout Antonio's illness there have been times when I haven't been able to look for Jesus myself ­­– this is when Jesus has always unexpectedly shown himself to me through others," she recalled.
"I have been reminded of his faithfulness through the phenomenal prayer support we've received from people all around the world. Many times, we have experienced Jesus' mercy through random acts of kindness shown to our family."
If hope was a prayer in the first six months of Antonio's life, then it appeared as Christ's divine healing that week. With the odds against him, Antonio's vitals suddenly returned to normal. Medical staff were dumbfounded.
"The only thing we could do was pray for God's will to prevail. That's when God stepped in and gave us his miracle. While modern medicine could do no more for Antonio, God hadn't finished with him," said Carolyn.
The fact Antonio has had ongoing hospital visits is a reminder that hope is delicate. But it is still there – in every fit of giggles and smile. And this Christmas, it will be in the miracle of a family held together by the faithfulness of the God who gave Antonio life.
"I'm going to be that grandma who keeps reminding Antonio that God is good. I'll tell him often that he is our little miracle man who had people all around the world praying for him to get well," said Carolyn.
"I'll make sure he knows that God has a special purpose for him, and I'll do all I can to help him discover what that is."