Salvation Army to deliver more assistance to farmers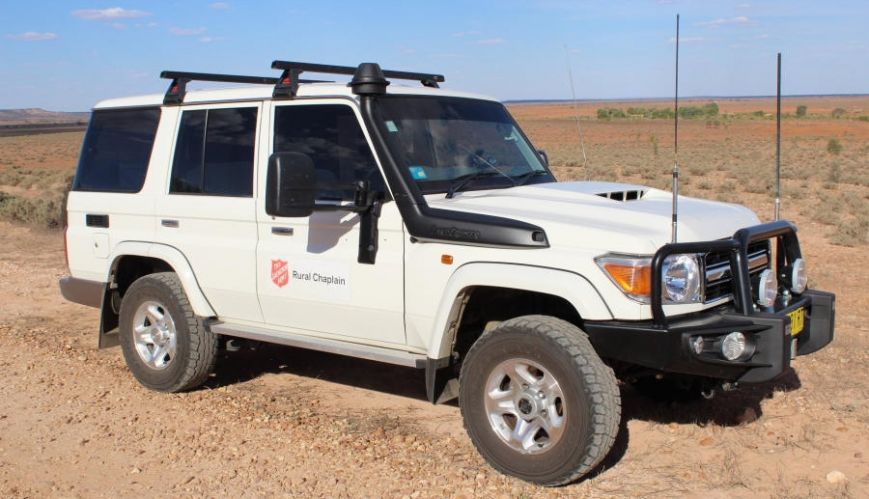 Salvation Army to deliver more assistance to farmers
24 February 2020
The Salvation Army has a long history of supporting farmers, going back more than 100 years, and is willing to go the distance in many remote regions. 
By Lauren Martin
The Federal Government has announced more funding for farmers still struggling with drought, to be distributed by The Salvation Army and St Vincent de Paul Society.
The Federal Minister for Agriculture, Drought and Emergency Management, David Littleproud, said the government would provide a further $82.75 million "to continue crucial support for farming households".
Many areas of north-west New South Wales and Queensland have been hit by the 'dual disasters' of drought and bushfire.
Round two of the Drought Community Support Initiative (DCSI) also extends the reach of drought assistance to an extra 52 local government areas.
"We will now be able to support some families and individuals in Western Australia and the Northern Territory, which is the first time that I'm aware of that DCSI funding has been available to farmers and the people affected by the drought in these areas," said Denise Thomas, The Salvation Army Drought Community Support Initiative Program Coordinator.
One area where The Salvation Army has been working to support families and individuals affected by the drought is in the Scenic Rim, south-west of Brisbane.
"The local farmers here are remarkably resilient but on top of drought, last year we had bushfires and the hardship went to a new level," said Captain Wes Bust, Fassifern Corps Officer. "We have been doing the best we can to support people in need."
Wes said he was thrilled to hear the local area would be included in the new round of government funding. "I have a long list of people ready to refer for assistance when the funding round opens. This funding will give us the ability to help more people and in a more holistic way."
The Salvation Army is expecting to open its phone line for applications for the new local government area funding on 23 March. Despite the recent rain, much of the country is still drought-affected and Denise said this additional funding would provide a welcome short-term reprieve.
"The rain has made people more positive, but what people forget is that while some areas are green now, and it looks wonderful, we're still heading into winter and that's when farmers often have to buy feed anyway, even in a good year.
"So, farmers and people living in our rural and regional communities still desperately need our prayers and support."