Fifty of our best songs online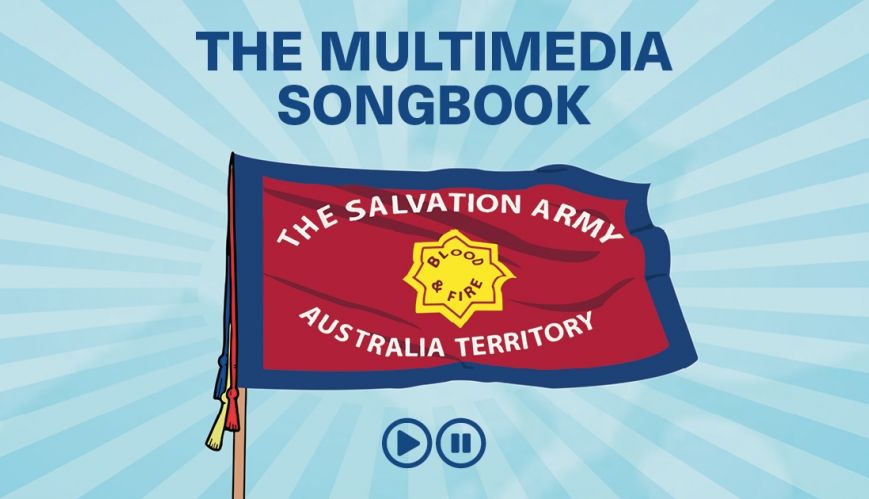 Fifty of our best songs online
15 April 2020
A selection of 50 songs from The Salvation Army songbook is now available online as worship videos.
By Jessica Morris
"Christ for all, this is the Army's call!" Songs and choruses have been the lifeblood of The Salvation Army since its early days in London's West End – traditionally accompanied by a brass band, a timbrellist or two and an accomplished pianist.
The Song Book of The Salvation Army has been the curator of these musical expressions of God's glory for more than 100 years but, as time has gone on, some of our most inspiring works have become inaccessible to rural corps. Enter Vaughan Duck and his innovative songbook for small corps.
It all started when Vaughan bought copies of the latest version of The Salvation Army songbook at the Boundless international congress in 2015.
"We brought copies of the new songbook back, hoping to encourage our small congregation (Castlemaine Corps in northern Victoria). Unfortunately, we were a corps without a brass band or a pianist. We had this great new resource, but no way of using it," said Vaughan.
Like many small corps across the country, Castlemaine Corps used the internet to source music for worship. However, this is more than challenging when corps folk were seeking unique Salvation Army content. Vaughan began combining Salvation Army music, lyrics and images into videos for the corps, changing the way the small community worshipped.
When Commissioner Floyd Tidd (then Australia Territorial Commander) announced The Salvation Army Innovation Grant program at the Still Others event in 2018, Vaughan began a mission to share his songbook for small corps with other corps across Australia, one song at a time.
"The Salvation Army has a rich history of songs, proclaiming our uniqueness. These are the songs in our songbook, these are the songs that you can't find on YouTube," he said.
Vaughan ran a survey, asking Salvos across Australia what songs should be included and narrowed down the most popular 50 for his project. "Then we made a few versions of each song, like 'O Boundless Salvation' for example – we did a piano version and other versions.
"These are Salvation Army songs – songs written by Salvationists for The Salvation Army. This 'multimedia songbook' celebrates our writers, our musicians and our doctrine."
After three months of hard work, The Multimedia Songbook was ready. It then took another six months to secure all the correct copyright, then last week the resource was released on The Salvation Army mySalvos toolkit.
"It's exciting and really fulfilling to see people responding to it," said Vaughan. "It did take a long time to come about, but the bright side is, being released now [with the Covid-19 social isolation restrictions], it's actually just the right time for it."
And, if you're wondering what the most popular song Salvos voted for during the survey, it was 'Soldier's Hymn' by Phil Lager. "And that hymn isn't even in the official Salvation Army songbook!" said Vaughan.
"These are 50 songs that everyone loved. It would be great to do the next 50 songs to keep the project going!"
You can access The Salvation Army Multimedia Songbook at: https://my.salvos.org.au/multimedia-songbook/