Just Brass stays in tune during isolation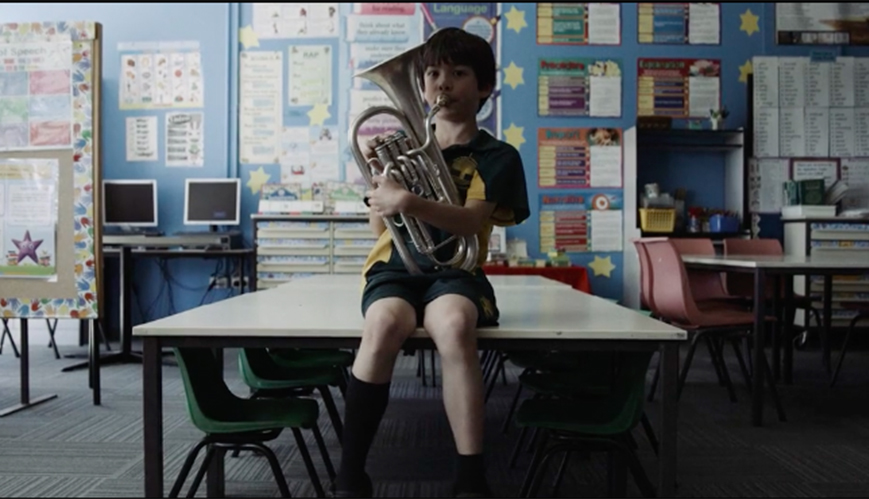 Just Brass stays in tune during isolation
4 May 2020
Just Brass teams across Australia are finding innovative ways to connect with students during isolation so the music keeps playing. (Photo of Thomas, a Just Brass participant in Balga WA, courtesy of Salvo Studios).
By Jessica Morris
While we all self-isolate during COVID-19, spare a thought for the budding musicians who can't attend Just Brass lessons at school.
While The Salvation Army music program is normally based on face-to-face tutoring, corps from across Australia have found innovative ways to keep the love of music alive – most notably keeping children and families on the fringe of society connected.
The Geelong Just Brass team are busier than ever, becoming a source of mobile music theory and tangible community support.
"We decided that we needed to do something for our kids to keep them engaged, so we did a big drive around to about 70 kids, and I put a music pack together, full of fun theory sheets," says Melinda Whelan, coordinator of Geelong Just Brass.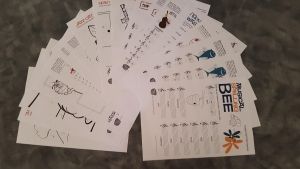 Geelong-based Just Brass students received a pile of fun music theory in their Easter packs, dropped at the door for 'Uber Easter'.
They chose to connect with their families this way because some kids don't have the technology to facilitate online lessons. The model also allows them to check in on students semi-regularly and ensures their welfare is stable.
"We are still here for these families in whatever way we can be. Things are different – we did an 'Uber Easter' and have dropped off things like toilet paper to people. But that's always our message – we are still here, just let us know what you need," said Melinda.
Also in Victoria, the Hobsons Bay Just Brass team are hosting a weekly show-and-tell, interacting via Zoom so the kids can stay in touch with one another.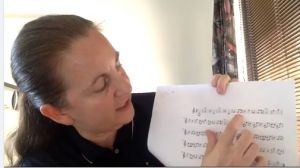 Michelle Wilde, Just Brass coordinator in Armadale (WA), takes students through an online music lesson.
Armadale Just Brass, in Western Australia, is setting a similar example by providing regular online content via Facebook, so music remains part of homeschooling. And in South Australia, Arndale Just Brass has put together specific packs and dropped them in students' mailboxes.
"The reaction of kids when they see each other online through Just Brass shows how valuable belonging is. There is a sense of being part of something bigger than themselves," said Britteny Ling, national coordinator for Just Brass. "They want to keep playing and they want to play together. They have a real desire for connection."
After meeting this week, 15 Just Brass programs across Australia and New Zealand are brainstorming new ways to foster this need for musical connection during COVID-19.
"Just Brass was founded for the very reason that children were missing out on music education, and now more than ever that can be a problem," said Britteny. "So, we are still active and still connecting with students and resources because it's a need."