Eddie suits-up the Salvos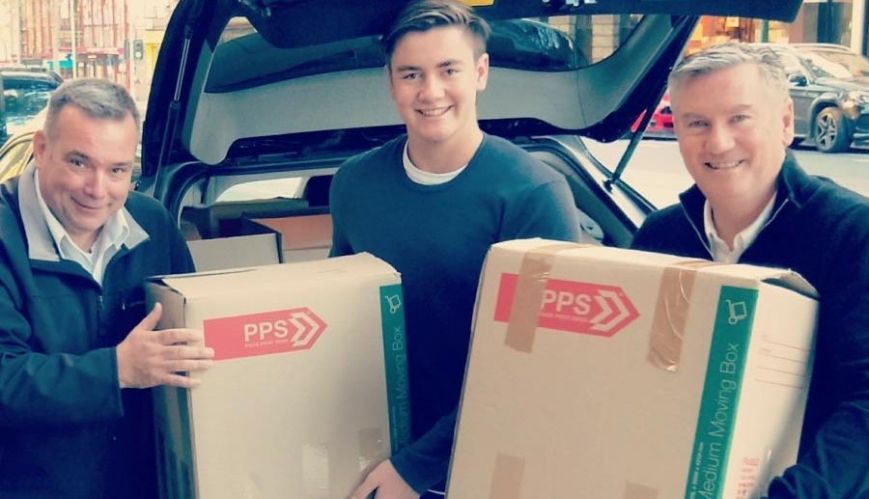 Eddie suits-up the Salvos
22 May 2020
Major Brendan Nottle (left) of The Salvation Army Project 614 in Melbourne, accepts personal clothing items including suits from Eddie Mcguire and his son Joe.
By Barry Gittins
In a well-suited donation, media personality Eddie McGuire and his son Joe have dropped by The Salvation Army Melbourne Project 614 to donate 15 boxes of clothing.
The items include suits, shoes and other pieces of clothing, all taken from the personal wardrobes of the McGuire family.
Eddie, who is also the Collingwood Football Club president, is a long-time supporter of The Salvation Army. Collingwood has a long history of helping the Salvos accommodate homeless people through the Magpie Nest program at 614, while 614 Corps Officer Major Brendan Nottle is the club's chaplain.
Many of the people who make up the 614 community have, on occasion, the need to dress professionally, be it for a job interview or similar. The donation from the McGuire family will expand the wardrobe from which community members can borrow clothing.