Prayer movement for a post-COVID Army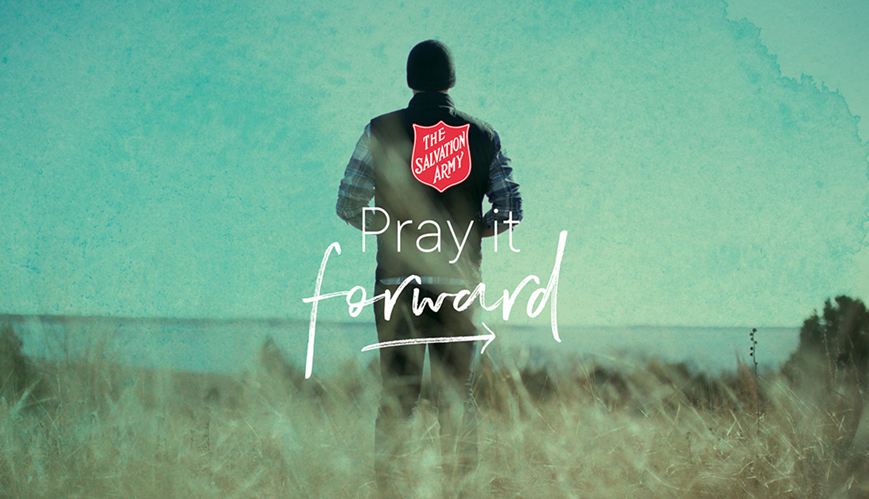 Prayer movement for a post-COVID Army
27 May 2020
Majors Barry and Rosslyn Casey are asking Salvos to engage in 21 days of prayer, to coincide with Pentecost (31 May) and ending on 21 June.
By Jessica Morris
God is doing a new thing in Australia, and national leadership is calling Salvationists to 21 days of prayer and prophetic hearing as we look towards the future post COVID-19.
Commencing on Pentecost Sunday (31 May) and ending 21 June, the 'Pray it Forward' movement invites Salvation Army expressions to engage organically with a new theme every week, all based on the scripture John 15.
"As we were listening to officers talking about the impact of COVID-19, there was a sense of excitement about what God was revealing, and doing, in these days and a strong conviction that we cannot just go back to doing things the way we were. God has opened up so many amazing opportunities and innovative ways of doing mission and ministry and community connection," said Major Barry Casey, Secretary for Spiritual Life Development.
"'Pray it Forward' is a call to the Army to seek and hear the very heart of God, and what he is saying to us as we begin to move beyond COVID-19. And Pentecost Sunday is the perfect day to commence it – the day God poured His Spirit on those disciples in that upper room – deep in prayer – and then sent them out in power!"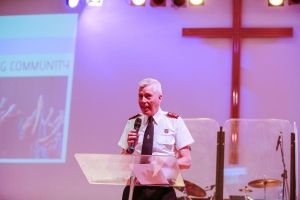 Major Barry Casey is calling on Salvos to 'hear the very heart of God' through the Pray it Forward initiative.
Resources will be provided across Salvation Army Platforms to equip Salvos for the movement, including weekly prayer themes, a daily 'Soul Space' on Salvo Central, Weekly Territorial Leader video messages found on Others.org.au, inclusion in the regular weekly prayer diary (distributed from Mission Department), and Facebook cameos from spiritual and prophetic influences from around Australia.
"COVID-19 has brought people back to consider the main reason we are the church – it's about community and connectedness, and our relationship with God. We need to pray about how we connect with our local community in new ways. COVID has helped us to be innovative and creative as to how we best do this and have the most impact in sharing Jesus," said Major Rosslyn Casey, Secretary for Spiritual Life Development.
"We need to be wise and good stewards in what we resource for mission and ministry. We need to pray about the work God is doing in us and allow pruning where things have not been productive."
Leading up to this time a prayer, a survey was sent to senior leaders across all mission expression portfolios, seeking their input as to what God has been saying during this time. The findings of that survey were collated and a group of millennial Salvos, through a process of prayerful discernment, will now compile a list of recommendations for the Executive Mission Council to consider in relation to moving forward.
"These are the people who are going to live with the decisions that we make going forward, so their input is both valued and vital. Their recommendations will be one part of the process that leadership will consider and really pray through," said Barry.
The 21-day movement follows the National Day of Prayer earlier this month and will partner with the NSW/ACT Division's 40 Days of Prayer, which commences on the same day.
Access resources for the 21-day 'Pray It Forward' Movement at https://my.salvos.org.au/pray-it-forward/.