George Town rewarded for 'mite of faith'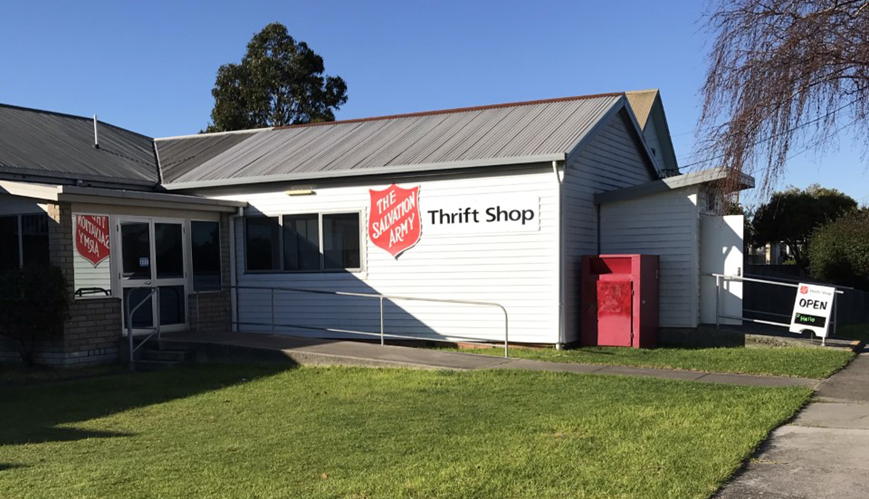 George Town rewarded for 'mite of faith'
30 June 2020
Located 40km from Launceston, the George Town Corps spreads its ministry between Sunday meetings, the Thrift Shop and Doorways relief service.
By Jessica Morris
Every Salvo will tell you that setting a goal for the Red Shield Appeal requires a mite of faith – and as tallies are finalised, the team at George Town Corps in Tasmania are celebrating what God has bought from their mustard seed.
"It certainly has – as I'm sure for many – been a challenging Red Shield Appeal this year," said Divisional Envoy Andrew Parks, Corps Officer at George Town. "We are a small corps averaging, pre-COVID-19, around eight for our Sunday meetings and Bible study. Running our Doorways* program and Thrift Shop keeps us busy in our small, dynamic town."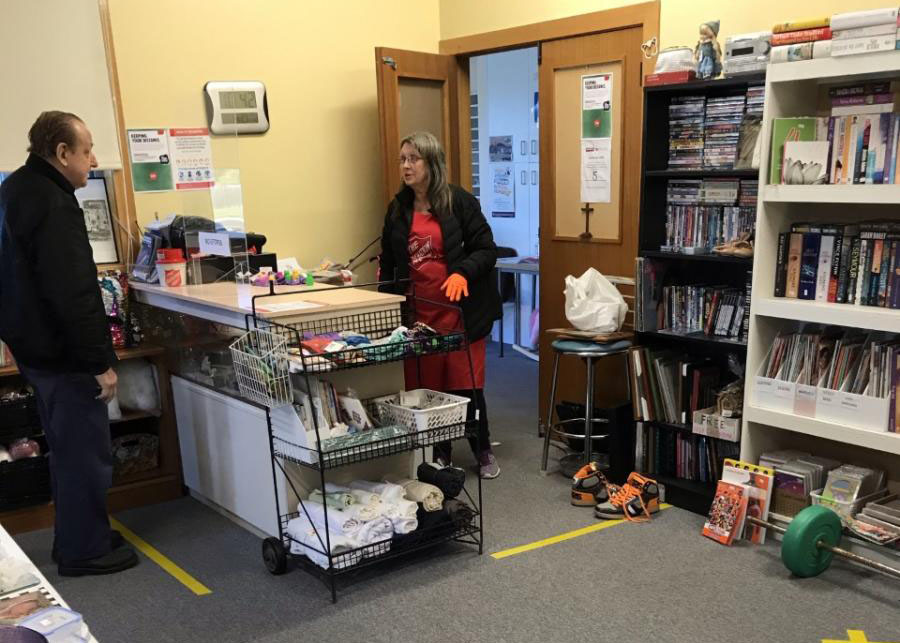 The Salvation Army Thrift Shop in George Town has reopened following social-distancing restrictions, enabling the tight-knit Salvos team to re-establish one of its vital ministries.
Located 50km north of Launceston, George Town is one of the nation's smallest Salvo expressions. For the 2019 Red Shield Appeal, Andrew and his team raised $750 for their ministry. So when COVID-19 restrictions forced the 2020 Doorknock Appeal to go digital, they were concerned.
"The thought that none of these face-to-face activities would be taking place and missing out on the social aspect of interacting with the community – my favourite part – during the Red Shield Appeal was unthinkable, to say the least!" said Andrew.
"Combined with the thought of having to embrace the move to online technology to connect with the community, it did look like getting to our target this year would just be a river too wide to cross."
Thankfully, we serve a God known to part waters – because George Town didn't just meet last year's tally, the community raised it by 34 per cent, bringing in $1180.
Major Bruce Harmer, Public Relations Secretary (Victoria), says this reflects on God's promise found in Jesus' parable of the widow's mite in Mark 12.
"The faithfulness and the determination [of this corps] are most noteworthy," he said. "The George Town Corps story reminds me of the widow's mite. Although two mites are not noteworthy, the faithfulness and intention of the widow comes into sharp focus."
Way to go George Town! What an example of how God honours our faithfulness – whether we are doorknocking physically or digitally. And now, Andrew is ready to do it all over again.
"Looking forward to next year – I believe all of the face-to-face collecting, combined with the digital platform will serve us well for years to come," he said.
* Doorways is an innovative, best-practice model to run and manage Salvation Army emergency relief and financial counselling (Moneycare) services.