Salvos Magazine to launch this week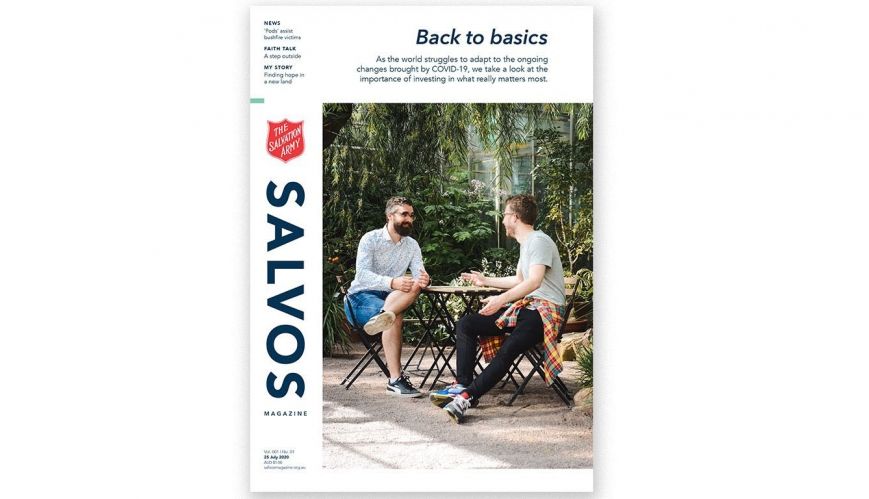 Salvos Magazine to launch this week
20 July 2020
The first edition of Salvos Magazine will be available in corps and centres by this weekend.
By Simone Worthing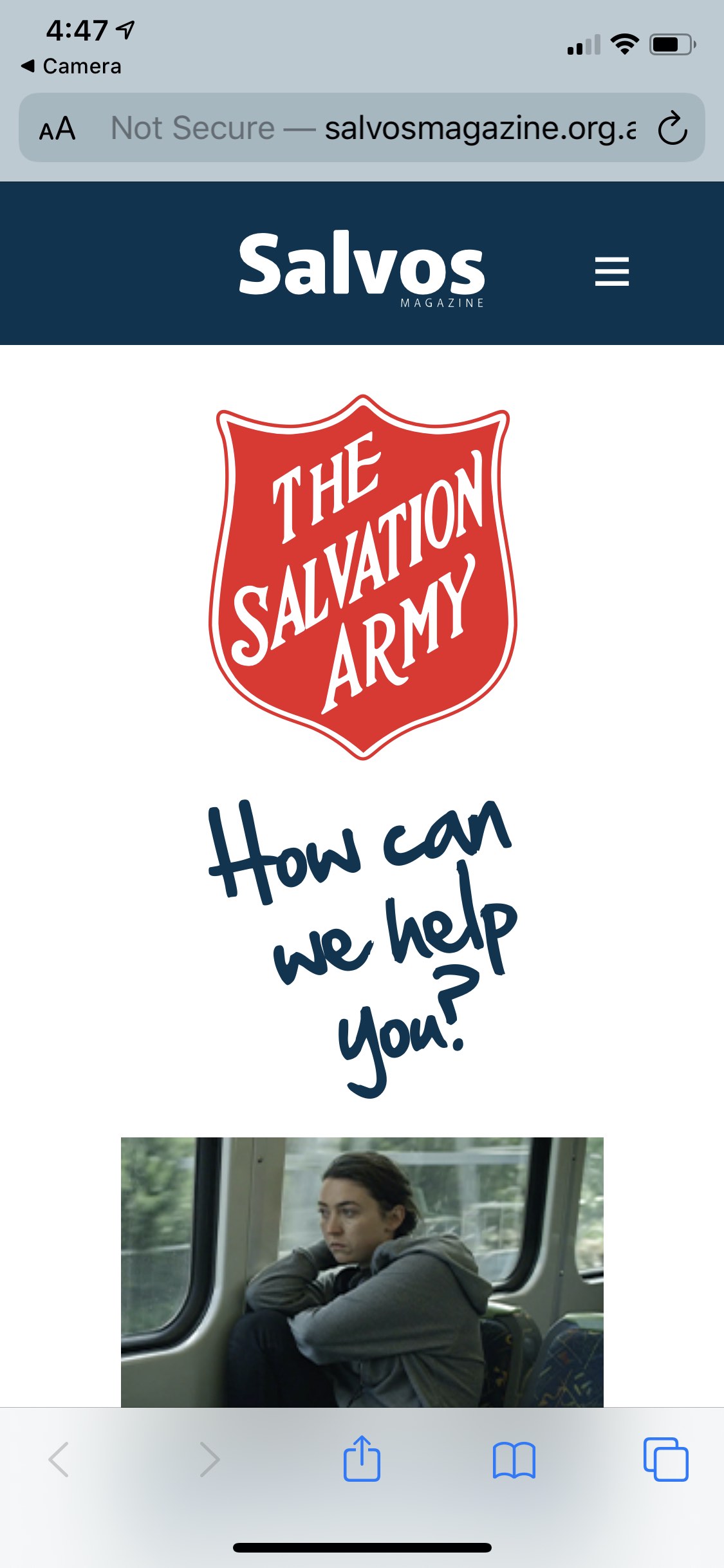 The new interactive Salvos Magazine mobile site.
Salvos Magazine, formerly called Warcry, has just been printed for the first time as a stand-alone, weekly publication.
If the resumption of distribution is not disrupted due to COVID-19 delays, corps, centres and subscribers should receive the publications by 25 July.
The magazine content will be similar to the formerly named Warcry, with its focus on the work and services of The Salvation Army, inspiring personal stories of transformation and thought-provoking articles on faith and issues impacting our nation. (To find out more about the name change of the magazine, click here.)
As appropriate, changes to the look and feel of the magazine will continue to be made over time. The magazine will be supported by a new and interactive mobile site designed to direct people to Salvation Army services and faith-based articles, as well as provide information and support. You can view this site on your mobile, or through a browser, at salvosmagazine.org.au 
Through the QR (Quick Response) codes that you will see in Salvos Magazine, mainly at the end of each article, readers can access digital content on this site.
The QR code will link to a page that relates to the topic addressed in the article. Readers can then navigate to additional material such as stories, videos and links to Salvation Army services and assistance. Front-line workers can also use, and refer clients to, this site.
The printed magazine and mobile site are tools for Salvationists to use to help challenge, inform and encourage non-Christian or interested readers to consider the claims of Jesus and the Christian Church and develop a relationship with our Saviour.
Several corps and centres have indicated that they plan to distribute Salvos Magazine actively in their communities, particularly as COVID-19 restrictions are eased in many places.
Plans are also being drawn up in a handful of locations to use the magazine as an evangelical and information tool with new ministries that began during lockdown – such as the distribution of neighbourhood care packages.
Additional distribution will be through new links with local organisations and new relationships established with different people, and demographics, in the community.
Salvos Magazine will be available online through salvosmagazine.org.au
The much-loved Kidzone magazine has also resumed printing and will be available later this week. The team will continue to support the printed publication with online resources.
The magazines have not been available in hard copy format since early April due to the impact of COVID-19. Throughout this time, Warcry content was been shared via the Others website through the "Stories to share" collection. Kidzone magazine, with additional resources and features, was available on its website. The resources will continue to be available.