Family support zooms in during COVID-19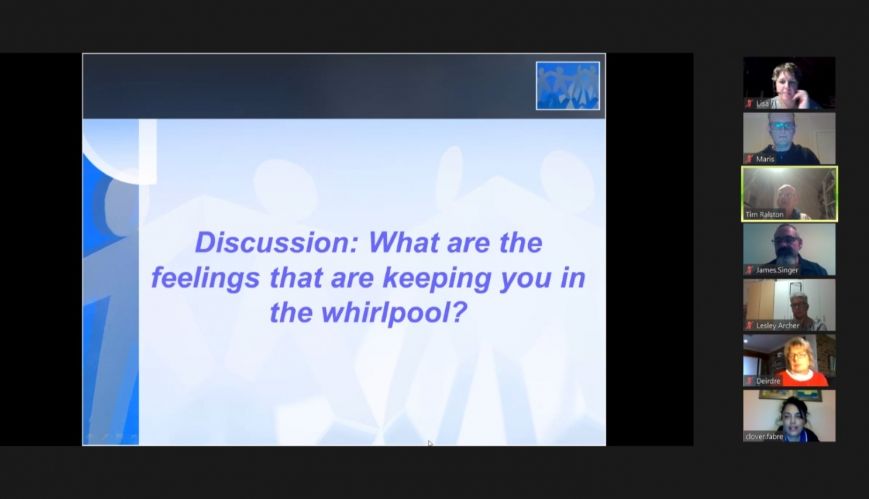 Family support zooms in during COVID-19
11 August 2020
Since the onset of coronavirus, The Salvation Army First Floor Program in Wollongong has been running its See Change facilitator training online, reaching more people than ever before.
By Lauren Martin
The Salvation Army has stepped up its assistance to families who are supporting loved ones with mental health or substance abuse issues during COVID-19. 
The Salvation Army First Floor Program, which operates out of Wollongong Corps, is a holistic, community-based drug, alcohol and mental health service covering the Illawarra region of NSW, supporting and empowering individuals and their families in the recovery process.
It began in 1996 as a hospitality, education and training cafe and function centre in the former corps building on the opposite side of the road to the current complex in Burelli Street. The program manager, the late Jayne Wilson, quickly realised that there were a complex number of factors associated with unemployment – substance abuse, mental health issues, grief, loss and trauma, criminal history and social isolation to name just a few.
To help address these needs, she established a counselling and support service – the First Floor Program [located on the first floor of the corps building]. The program now works in conjunction with Wollongong University to develop and train evidence-based family empowerment programs, which are offered in a number of Salvation Army centres across NSW, ACT and Queensland. The First Floor Program also mentors staff who work to support families at these locations.
When COVID-19 hit, instead of cancelling their scheduled Family Connections program, First Floor staff decided to deliver it online via the video conferencing tool Zoom. Family Connections is an evidence-based program for families with a loved one with Borderline Personality Disorder.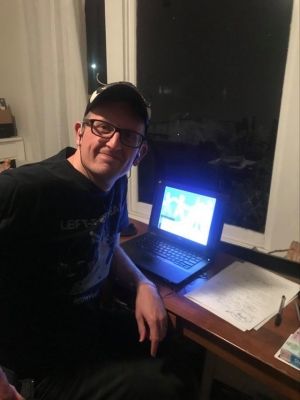 First Floor Program psychologist Maris Depers facilitates programs and training sessions online during the COVID-19 pandemic.
As a result, they were quickly inundated with participants and made the decision to offer two online groups, with a third group and a monthly online support group being established in late July.
But it didn't stop there. Also in May, the team was to offer training in their See Change program and it, too, was transitioned to online delivery. See Change is a program for families, carers or individuals with a loved one with a drug and alcohol or mental health issue. (Recently released research shows that COVID-19 and the related social-distancing restrictions has led to Australians increasing their use of alcohol.*)
Psychologist Maris Depers said the online accessibility of the program significantly increased its reach: "The real blessing of this is that it has allowed us to side-step geography. We now have people from rural Victoria all the way through to Queensland involved and accessing the training, many of whom had never heard of it before."
The demand led to First Floor quickly filling its May training and scheduling another one, and then another. "We've trained close to 40 people instead of maybe five to eight people we've had in previous years," said Maris. "So that's really special!" Maris added that there is another round of training being offered in September.
This change is set to greatly increase the impact of the program on communities across Australia with Salvation Army Doorways staff, Alcohol and Other Drugs workers, corps officers and a variety of chaplains taking part. 
"Hopefully as restrictions ease, what that will mean is that we will see a number of See Change programs running up and down the country," said Maris "If we could resource the rest of the Army [in this way] nothing would make us happier."
Jayne, the First Floor Program founder, passed away on Christmas Day 2013 after a battle with cancer. Maris said before she died she had spent the best part of 20 years "trying to widen the lens in the Army in terms of providing family support, so it's really humbling to finally see that happening".
* According to a study conducted by the Australian National University https://www.anu.edu.au/news/all-news/alcohol-consumption-increases-during-covid-19-crisis